18 Vagina Facts You Really, Really Need to Know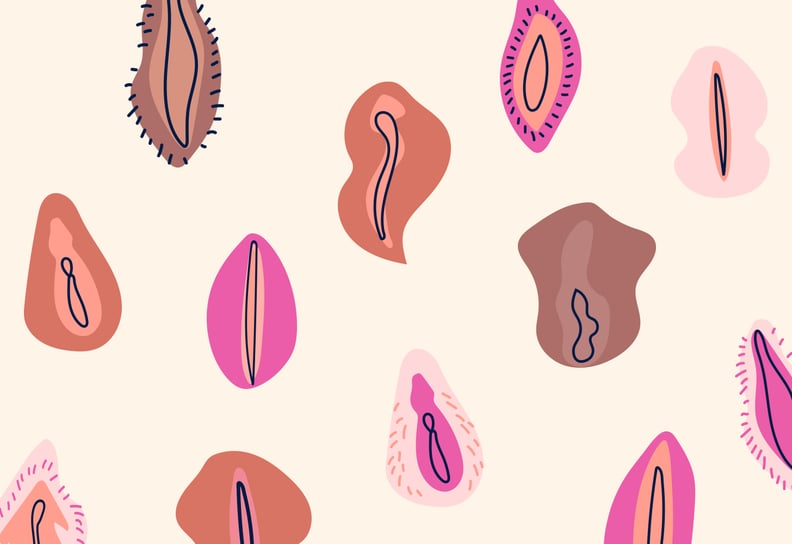 Illustrations | Becky Jiras
Illustrations | Becky Jiras
Vaginas are possibly the most interesting part of the body, and there is a lot to know about the mysterious, wonderful, and life-giving organ. There are also a lot of myths and misinformation that shroud this piece of human anatomy. Almost 50 percent of the population owns a vagina, and yet many people know almost nothing about the vagina or the vulva (let alone the clitoris).
That's about to change. We've got vagina knowledge everyone should know. Here are 18 facts:
"Vagina" is one of the most misused words in the English language. We often refer to the vulva (which includes the labia majora, labia minora, and external portion of the clitoris) as well as the vaginal canal under the umbrella term "vagina." The vagina only refers to the vaginal canal, not the entire vulva.
The vaginal canal is anywhere between 9.5 cm. and 12.5 cm.
The clitoris goes far beyond the outer portion (the glands). The entire clitoris is about 0.5 to 2 cm. in length, and the external glands are less than 1 cm. The internal clitoris is comprised of bulbous internal extensions (the vestibular bulbs) and wings on either side (the corpus cavernosum).
Two in three clitoris owners require clitoral stimulation to achieve orgasm . . . meaning most vagina-owning people cannot have orgasms through penetrative sex alone.
All orgasms are clitorally based. Even the G-spot is linked to the clitoris. The G-spot is the apex of the internal clitoris.
The clitoris contains over 8,000 nerve endings and is made from homologous erectile tissue similar to that of the penis. The penis only contains 4,000 nerve endings.
There is absolutely no way that having too much sex can make your vagina "looser." This is a myth. Your vagina can stretch to accommodate an infant's head and then return to normal size (though after an episiotomy, your vagina may feel different after childbirth). The only thing that makes you looser is weakening Kegel muscles, which occurs with age.
Pubic hair protects the vagina from bacteria and acts as a barrier against friction. Shaving and waxing pubic hair has been linked to a higher likeliness of contracting STIs.
Plus, your pubic hair secretes pheromones, which is what attracts mates.
Condoms do not protect you from STIs 100 percent. STIs can be caught from penis-to-vulva or vulva-to-vulva contact.
All women possess the Skene's Gland. This gland is located near the urethra and the G-spot. When stimulated, the Skene's Gland fills with a prostate-like fluid, which can be expelled. Some women have this functionality, but the vast majority do not. No one knows for sure why this is, but some women are able to project the fluid (female ejaculation) and others cannot.
Vulvas and vaginas are not one-size-fits-all. Vaginas come in a variety of shapes, sizes, and colors. Your vagina is perfectly normal the way it is. Embrace your vulva-love.