We Have 3 Words For You: Wedding Bouncy Castles!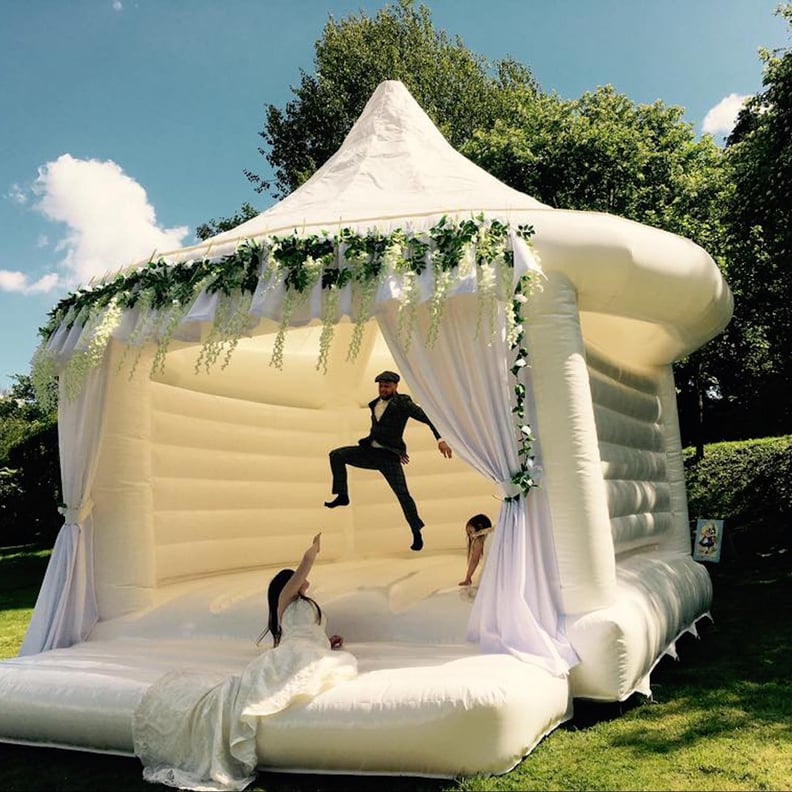 To be quite frank, I've given a grand total of zero thought to my future wedding. I don't have a dedicated Pinterest board for planning my dream nuptials, I couldn't tell a princess from an emerald diamond cut if it slapped me in the face, and don't even get me started about deciding on a color scheme. Though I may not spend my time daydreaming about weddings like many of my friends do, there is one thing that absolutely must be a part of my big day, if it ever happens: a wedding bouncy castle. Yes, these exist now, and we're practically jumping for joy.
We first learned of this budding trend after stumbling upon A Wedding Wonderland, an England-based company that has gotten quite a bit of social media attention for its rentable wedding-themed bounce house. After doing a quick Google search, we soon realized that plenty of other wedding planning companies across the UK, including 1 Entertainment and Mr Bouncy Castle, are getting in on the action by offering their own all-white inflatable houses for newlyweds to rent on their wedding day, and this is definitely a trend we can get behind.