A Closet Cosplayer Shares Her Tips on Dressing Up With What You Already Have
Standing at 4'5", Little Women: Dallas star Asta Young is a small woman making a big name for herself in the world of fandoms. The "closet cosplayer" is a total pro when it comes to dressing as her favorite characters . . . not to mention without going overboard on her budget. But contrary to what the name suggests, closet cosplay isn't about hiding your inner geek at all.
"Closet cosplay is mostly using what you have from your closet, with maybe a couple cheap store-bought items put together," Asta told POPSUGAR. "It is different because it is simple, easy, and casual. This works out when you want to cosplay but you are under a con crunch and time is scarce. You're still cosplaying, just minus all the armor/sewing and building that you have to do."
Asta and her husband frequent conventions like Comic Con in their homemade getups, but closet cosplay is also the perfect solution for anyone preparing for Halloween. Consider it your DIY costume solution.
See Asta in her element ahead, and learn more about the closet cosplayer herself!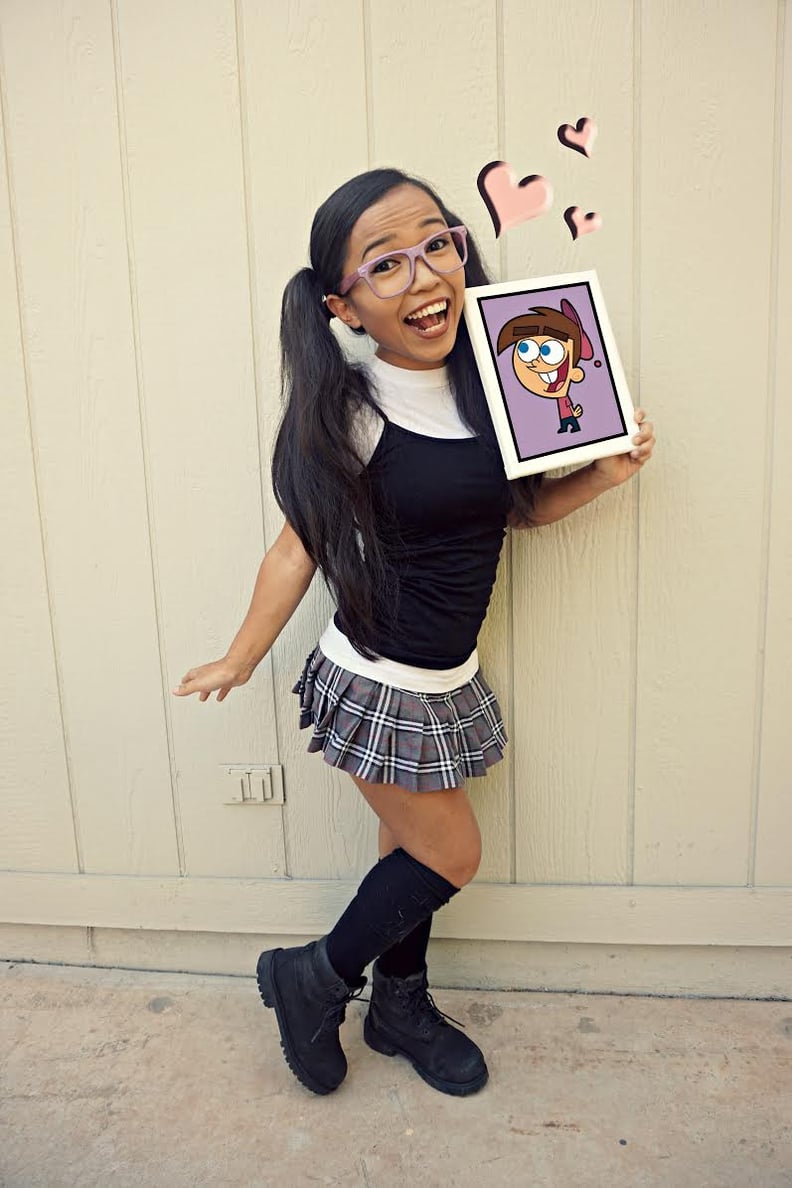 Tootie From the Fairly Oddparents
POPSUGAR: How did you get into cosplay?
Asta Young: I've always been a big nerd growing up, so when I found out there was a Comic Con convention coming to my city, I had to go! My husband and I decided to quickly put together some cosplay costumes from our favorite game. Ever since that day three years ago, I've fallen in love with it and never stopped.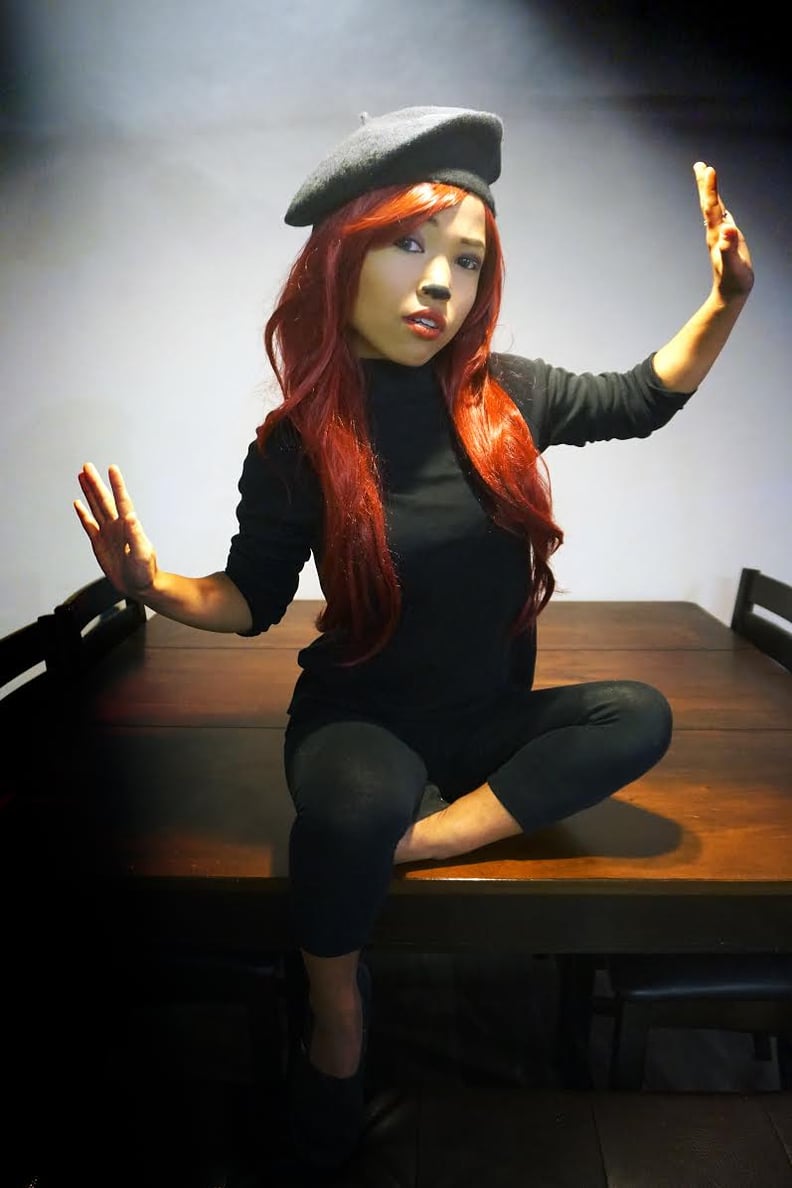 Beret Girl From An Extremely Goofy Movie
PS: What inspires your ideas for your next cosplay or closet cosplay?
AY: What inspires me is mostly characters that I love from my favorite games, movies, or TV shows. Most of the time my inspiration comes from the size of the characters that I love. I am 4'5", so I'm a little-person cosplayer. I try to find characters that are short, just like me. However, cosplay is for all. Doesn't matter what color, size, or gender you are — if you want to cosplay something, go for it!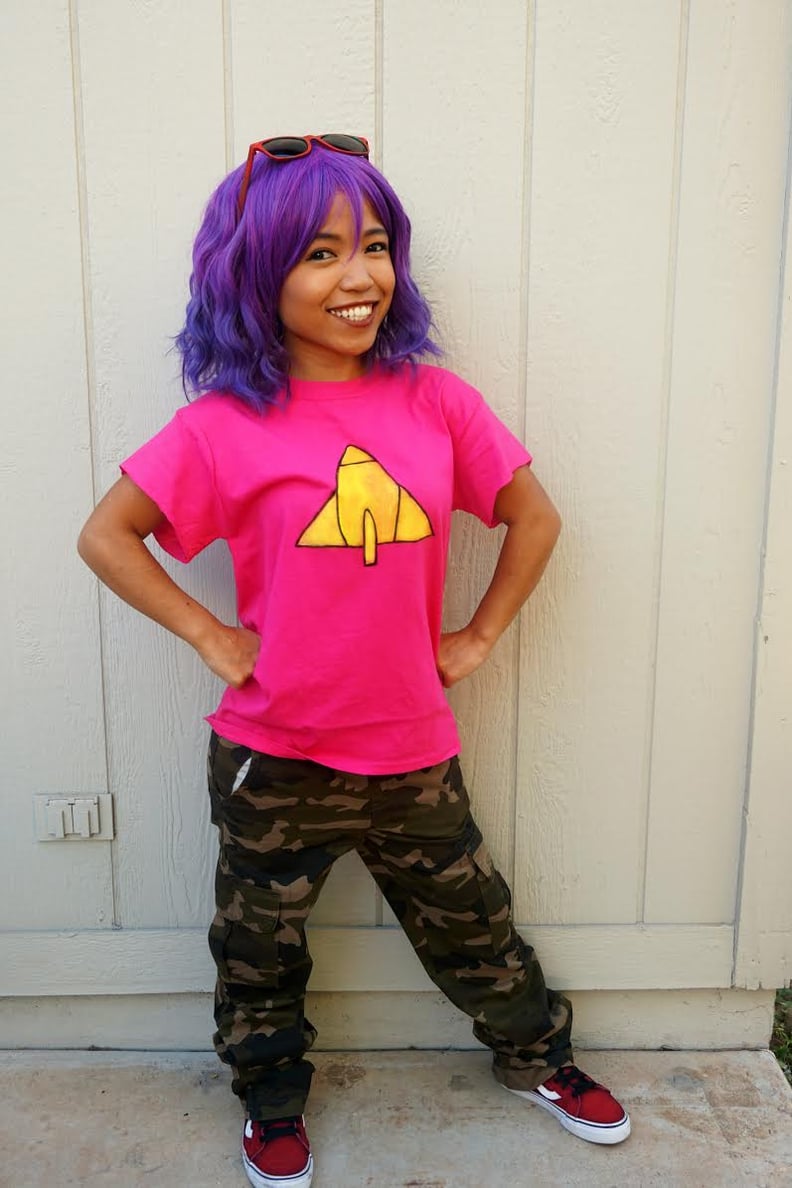 Reggie From Rocket Power
PS: I see that your husband is in some of your cosplay pictures! Is he into it as well?
AY: Yes! He is one of the reasons I got into it in the first place. We both love it and love cosplaying together. He is always constantly pushing me to pursue what I love. It helps that we both share the same interests and fandom.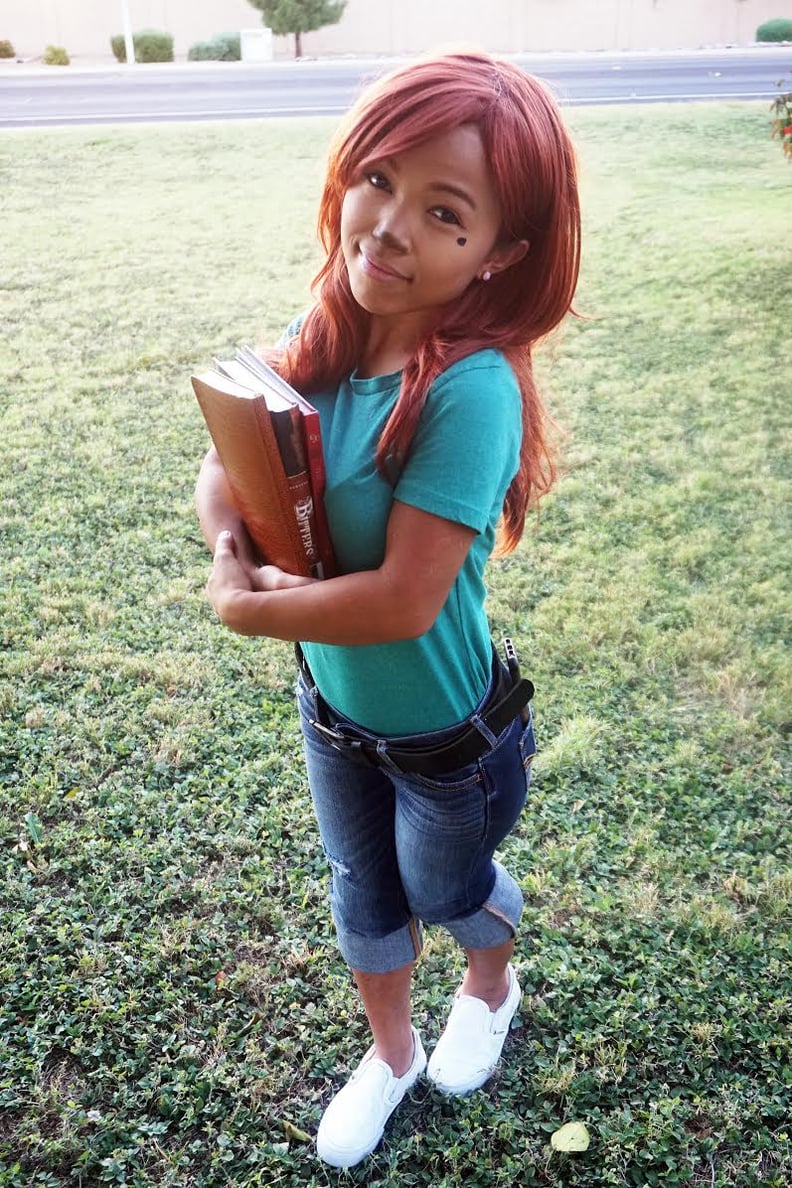 Roxanne From A Goofy Movie
PS: What has been your favorite cosplay to date?
AY: My favorite one so far would have to be my ewok. That is one of my first cosplays I have ever done, and ewoks hold a special place in my heart. They are just too cute and adorable!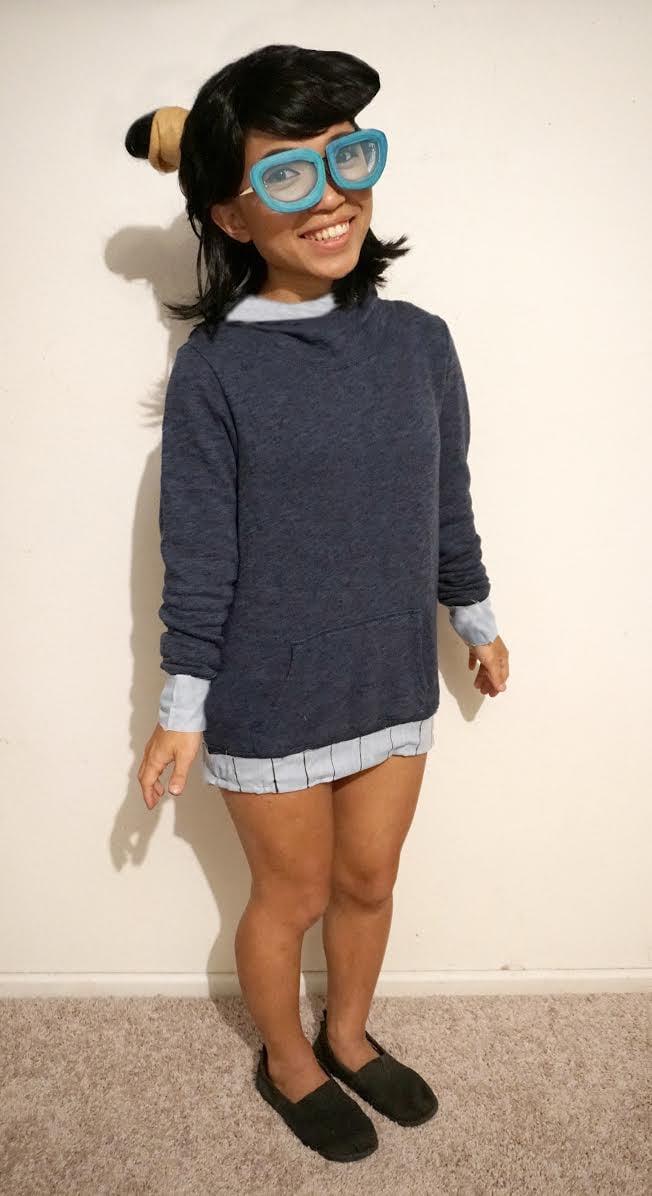 Phoebe From Hey Arnold!
PS: Do you have any tips for cosplay newbies?
AY: I would just say go out and do it! Doesn't matter who you are; if you love it, don't be afraid to pursue it. You don't always have to look like a character in order to cosplay them. You cosplay because you love it.