These Women Prevented a Date Rape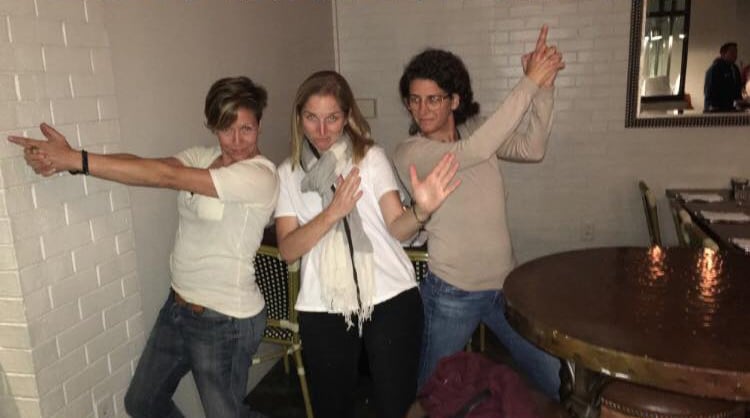 Sometimes all it takes to be a hero is trusting your gut and not being afraid of a potentially awkward conversation. Facebook user Sonia Ulrich posted this story Friday about how she and her girlfriends prevented a date rape at a restaurant in Santa Monica, and it's a scary and sad reminder that you just never know when you're in danger.
One of the women saw a man put something in his date's drink, so she approached her in the bathroom to tell her what they had seen:
So, after feeling awkward hanging out by the sinks in the bathroom til she was done, I approached. "Hey! Um, this is kind of weird, but, uh, we saw the guy you were with put something in your drink."

"Oh My God." She said. Shocked, kind of numb, so I babbled "Yeah, my girlfriend said she saw him put something in your drink and we had to say something. Woman to woman...you know. We had to say something. How well do you know that guy?" I was expecting to hear "We just met," but I got:

"He's one of my best friends."

Sh*t. Yeah. One of her best friends. They had known each other for a year and a half. They worked together.
The woman then went back to her date, and then after getting the restaurant's manager and security, the cops came to the restaurant and took him away. She added:
The head of security came by and said that because we notified them immediately, they were able to go back and review the footage from the security camera.

They got him on tape. They had proof of him drugging this girl. They took the glass away as evidence. They kept us for statements. We asked the girl if she had a ride home. "My car is at his place. In his building. We came together." Part of a plan. We were blown away. She was still in shock.
What happened next is why what these women did is so important:
From every table In our section, from through out the restaurant, people came by to thank us for taking action.

"It happened to my sister . . . I'm glad I was there to take her home."

"It happened to my roommate at a producer's party. He's still messed up from it."

"It happened to me. At a backyard barbecue."

"It happened to me. At a bar I worked at."

"Some Heroes don't wear capes. Thank you. It happened to me. Thank you."
Read the full story in her post below, and share it with the women you know:
This story is another inspiring example of women helping other women, and how it can make a huge impact. Let's all be willing to lend a hand or stand up and say something.