12 Book Series That Are Equal Parts Sexy and Sci-Fi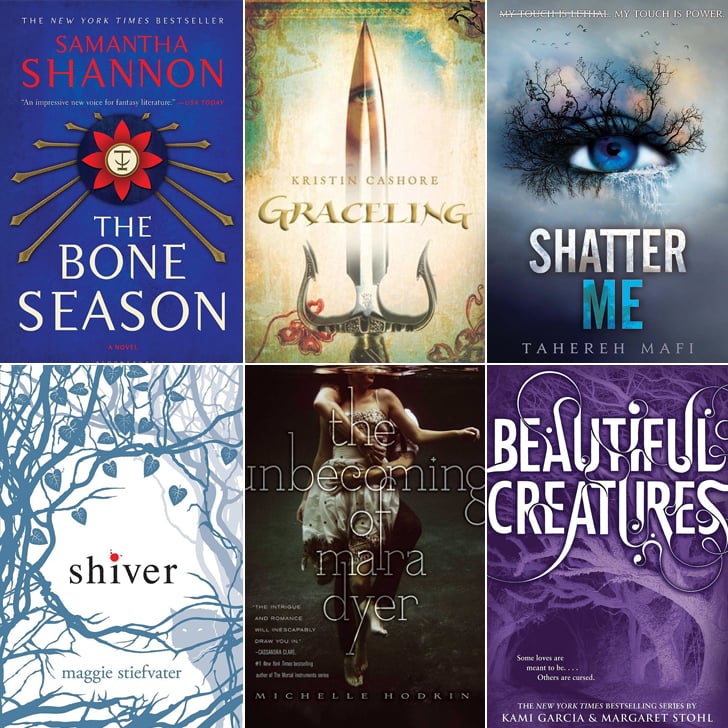 The Hunger Games series paved the road for the rise of dystopian and fantasy YA novels in recent years. With love triangles, life-and-death situations, and dramatic settings, falling in love can be a dangerous game for these characters — and we love to sit back and enjoy the ride. In place of your regular, run-of-the-mill romance books (don't get us wrong; we love those too), we've gathered up a list of some fantastical young-love stories that will have your heart melting and your imagination running wild. If you loved the Hunger Games series, then these books will be right up your alley.
01
Under the Never Sky
Aria has lived her whole life in a bubble — one that protects Dwellers, or her people, from the outside world where dangers are limitless and life is short. Perry, an Outsider, is all too familiar with this savage life and the ways of the Aether, the powerful and perilous sky. Through circumstances beyond their control, the two meet, and despite their mistrust of one another, they must work together in order to survive. With plenty of romance (arguably more than most YA books since these two are in the woods alone together . . . a lot), this first book in Veronica Rossi's Under the Never Sky trilogy will have you reaching for the sequel as soon as you finish the first.
02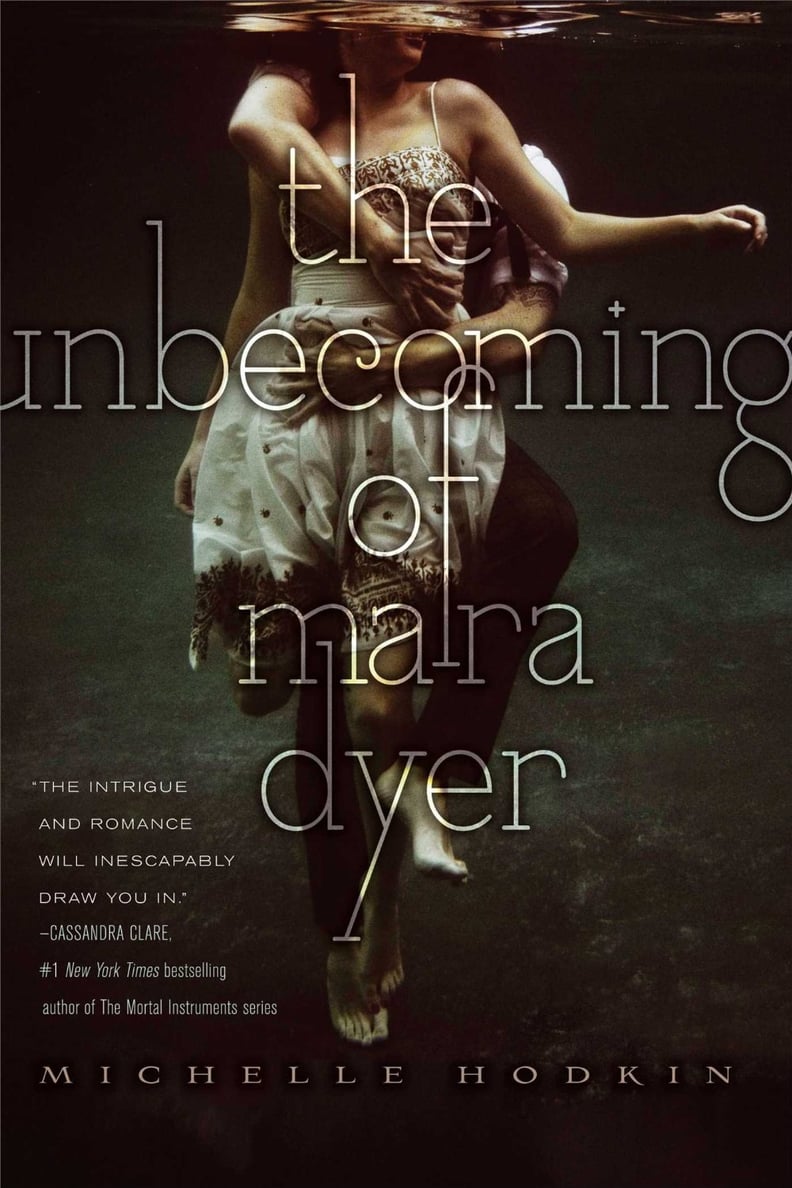 The Unbecoming of Mara Dyer
The Unbecoming of Mara Dyer is a fantasy full of horror — perhaps the biggest horror of all being that the thin wall between reality and fantasy is so ambiguous that it's hard to tell what is real and what isn't. Mara Dyer wakes up with no memory of how her best friends died, but it becomes clear very quickly that something is suspicious about the accident. With the help of the dark, mysterious, and entirely irresistible Noah Shaw (with sexy accent to boot), the two uncover more secrets to their pasts and discover a dangerous connection between them.
03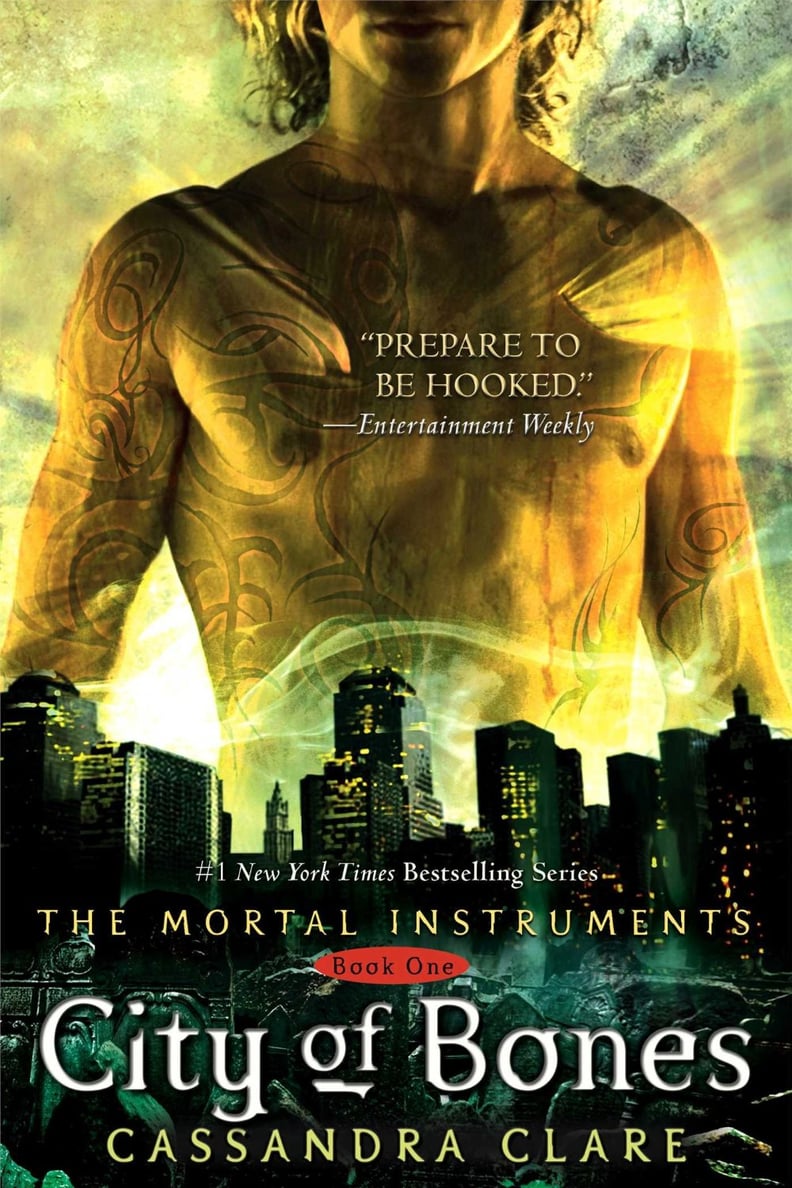 The Mortal Instruments
The final chapter of Cassandra Clare's six-book series, The Mortal Instruments, was just released this May, so if you haven't picked up this fast-paced fantasy, now is the perfect time. Clary and Jace, the star-crossed lovers and heroes of the series, have gone through trials with demons, vampires, corrupt Shadowhunters, and more. Here's hoping these two crazy kids can finally make it work in the final installment.
04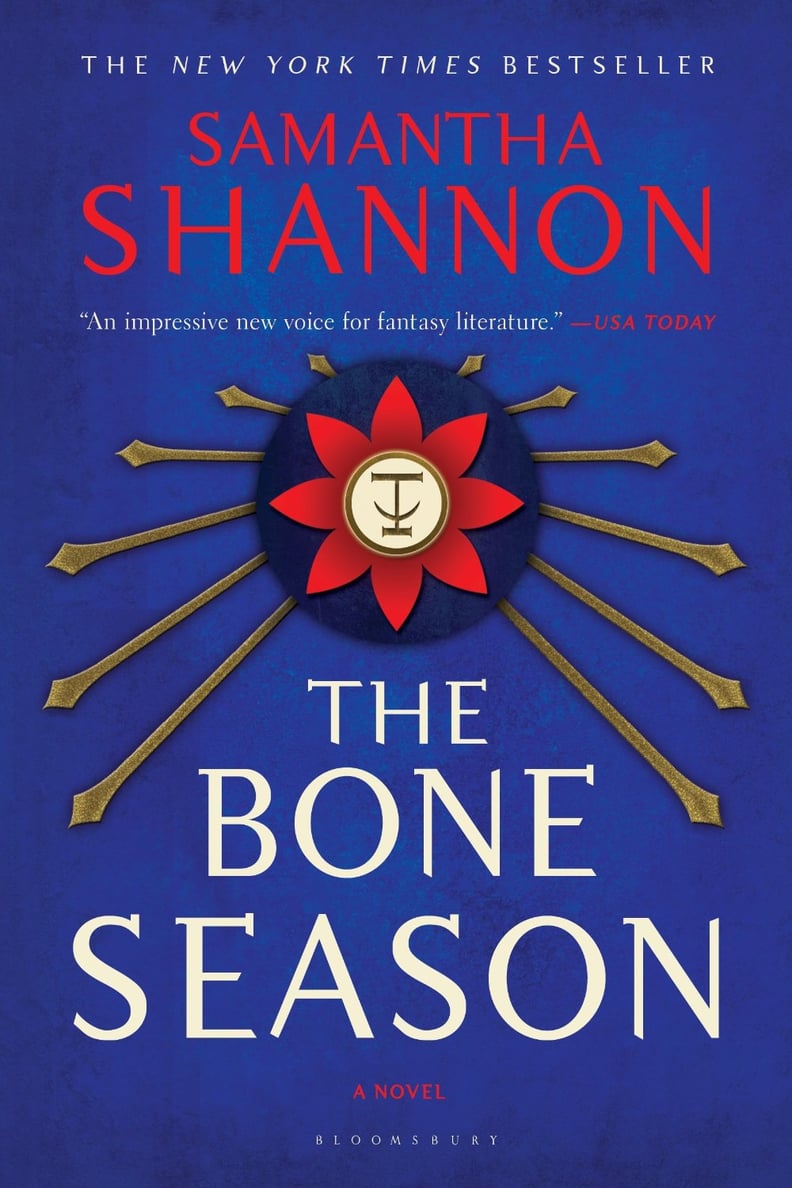 The Bone Season
Prepare to fall in love with Warden, and to fall hard. In Samantha Shannon's The Bone Season, Paige Mahoney navigates a dystopian fantasy world where clairvoyants, or those with supernatural abilities like herself, must hide their power from the government and the rest of the mundane society. After being taken hostage, Paige finds herself under the watchful eye of Warden, a mysterious guardian with plenty of his own dark secrets, whom she despises. Her prison is a room in his quarters, with only him as her guard, so, yeah. Things get a bit heated.
05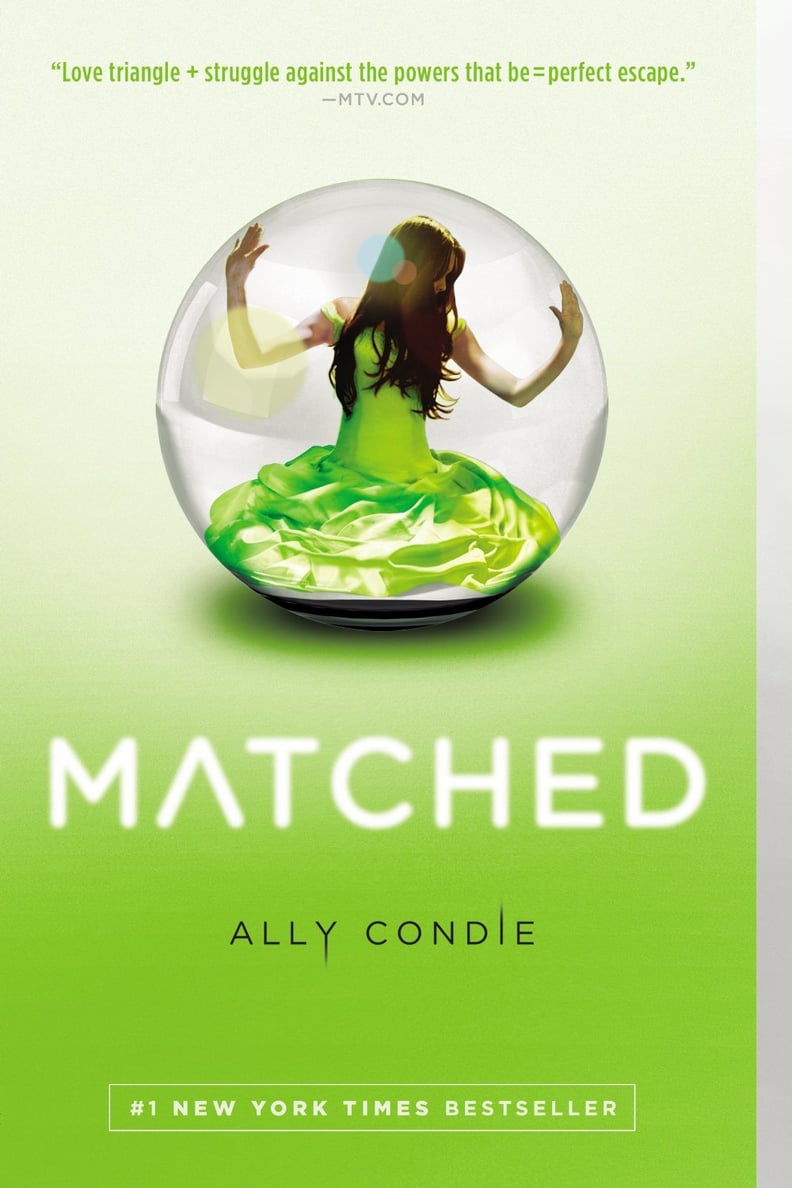 Matched
There is flawless rhyme and reason to Cassia's perfect world, down to who her life mate, or match, will be. The systemic pairing of partners is just one of the many ways her society has "perfected" life for its people. Until the glitch that pairs Cassia with not one but two partners. Packed with government conspiracies and love triangles galore, Ally Condie's Matched is sure to satisfy your sci-fi, fantasy, and romance cravings.
06
The Maze Runner
If you throw 50 or 60 guys into a maze with no explanation and take away their memories (save their names), then clearly some crazy things will go down. Add vicious robot monsters. Now top it off with the appearance of one beautiful girl. In James Dashner's The Maze Runner, Thomas and Theresa, with their inexplicable telepathic link and vague memory of each other from a past life, must work to solve the maze if they ever want to escape into the real world and find out why they were put there to begin with. The first installment in the series has been adapted to film and is coming out this Fall, so make sure to read the books before the movie!
07
Graceling
Instead of fast-forwarding to a dystopian future, Kristin Cashore's Graceling takes us to an older and more magical time and place. The Seven Kingdoms, packed with ladies, lords, and kings, is the backdrop of Lady Katsa and Prince Po's journey to find out what happened to Po's grandfather, who went missing under suspicious circumstances. Both are "Gracelings," or those graced with a magical talent. Initially skeptical of each other's skills, the two form a deep bond throughout their mission to discover the truth. They discover other stuff about each other too . . .
08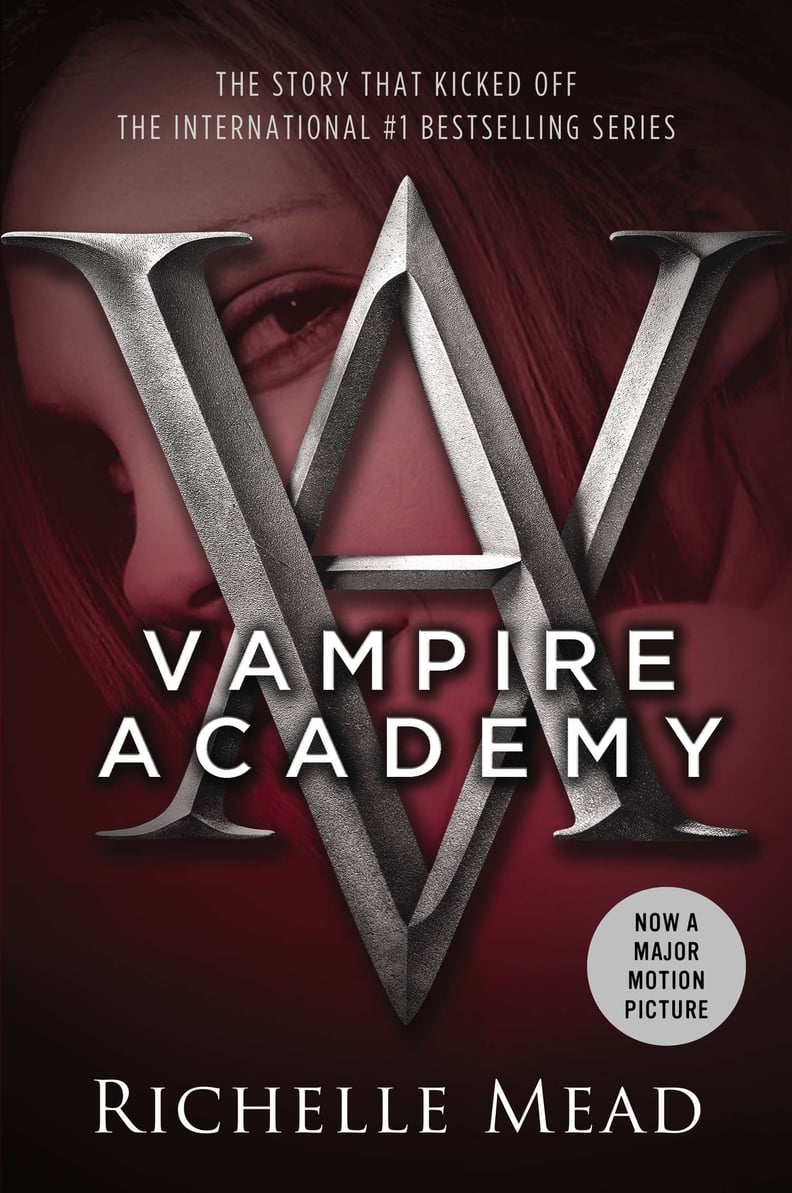 Vampire Academy
Forbidden romance between student and teacher? Check. Vampires and other supernatural drama? Double check. Richelle Mead's Vampire Academy is the first in the fast-paced, six-book series loaded with action, suspense, and most importantly — a ton of juicy romance.
09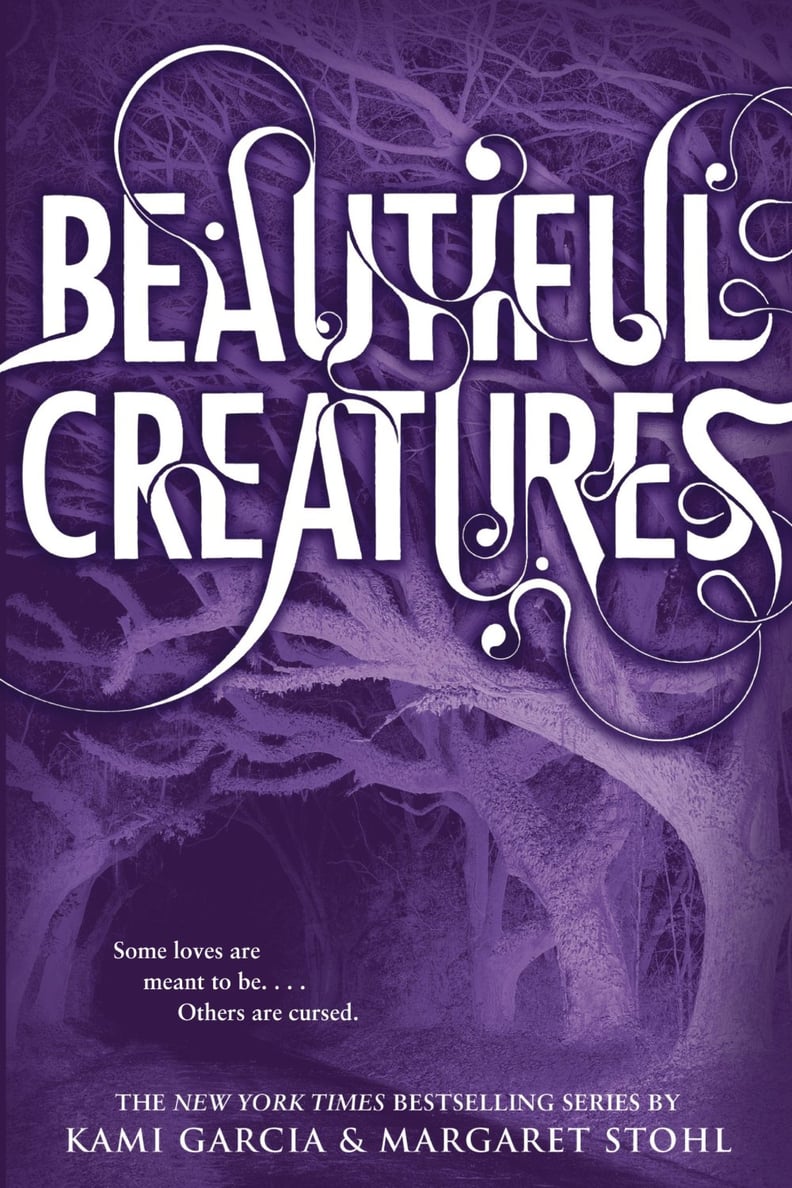 Beautiful Creatures
If you meet someone first in your dreams, then it's kind of safe to say that she might be the girl for you. In Beautiful Creatures, Lena Duchannes and Ethan Wate see each other in their dreams before encountering each other in person, find that they can communicate with each other telepathically, and are bound together by a deep love. Lena is cursed and must choose between Light and Dark, and the consequences of her choice threaten what she loves most — Ethan. There's also that whole unfortunate thing about Lena not being able to consummate relationships with mortals (ie Ethan) without killing them . . .
10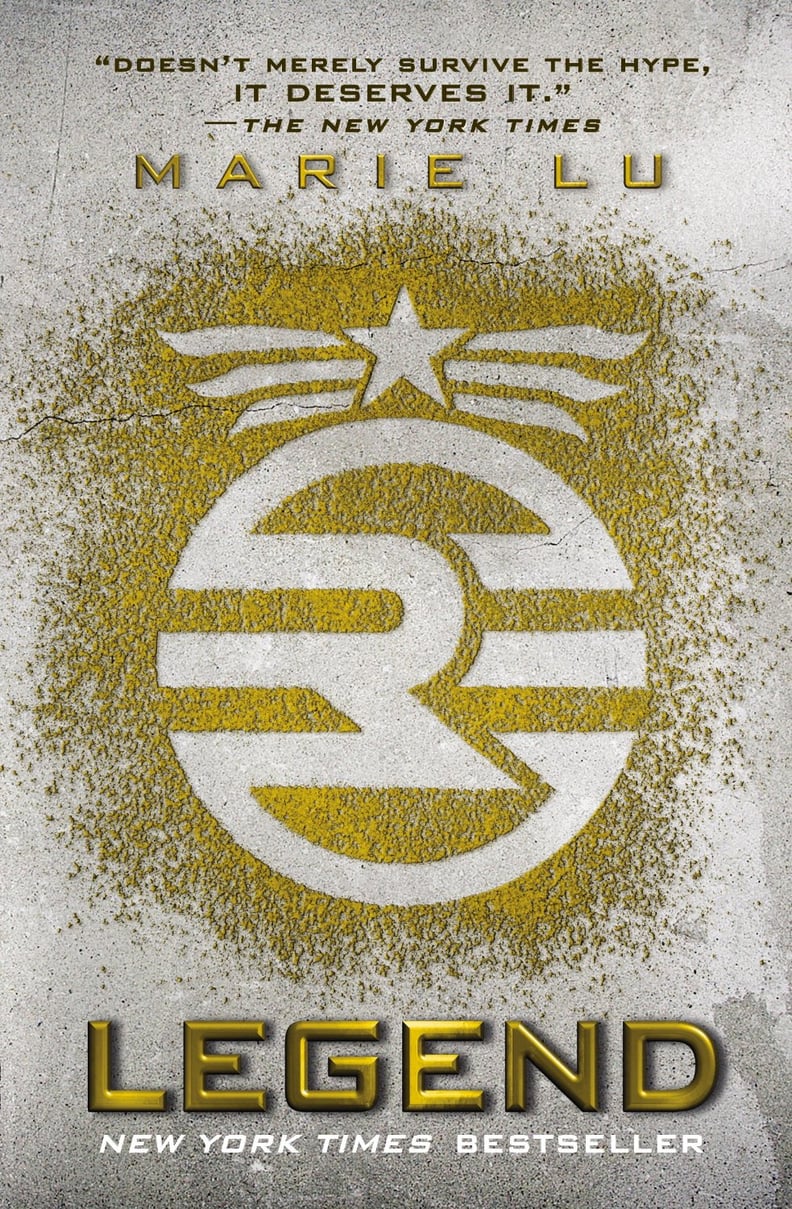 Legend
Marie Lu's Legend is a Romeo and Juliet-like love story that sticks June, a wealthy girl of privilege and status, and Day, a wanted criminal, into a dystopian and warring future United States. Both have agendas — June, revenge for the death of her brother, and Day, his family's survival. Since we know all good love stories start with lies and deception (both hide their identities at the start of their relationship), then we know that this back and forth, will-they-won't-they game will have you on the edge of your seat.
11
Shatter Me
OK, so let's just be honest and admit that we all love a YA relationship that has some seemingly impenetrable barrier that keeps the two lovers apart. The tension! The intrigue! Welcome to the world of Tahereh Mafi's Shatter Me, a book whose protagonist is a girl who literally paralyzes and kills people with her touch. So it doesn't seem like there's much hope for romance here. But don't worry, with the introduction of both Aaron Warner (cold and misunderstood, of course) and Adam Kent (a handsome, kind soldier), we actually end up getting double the lovin'.
12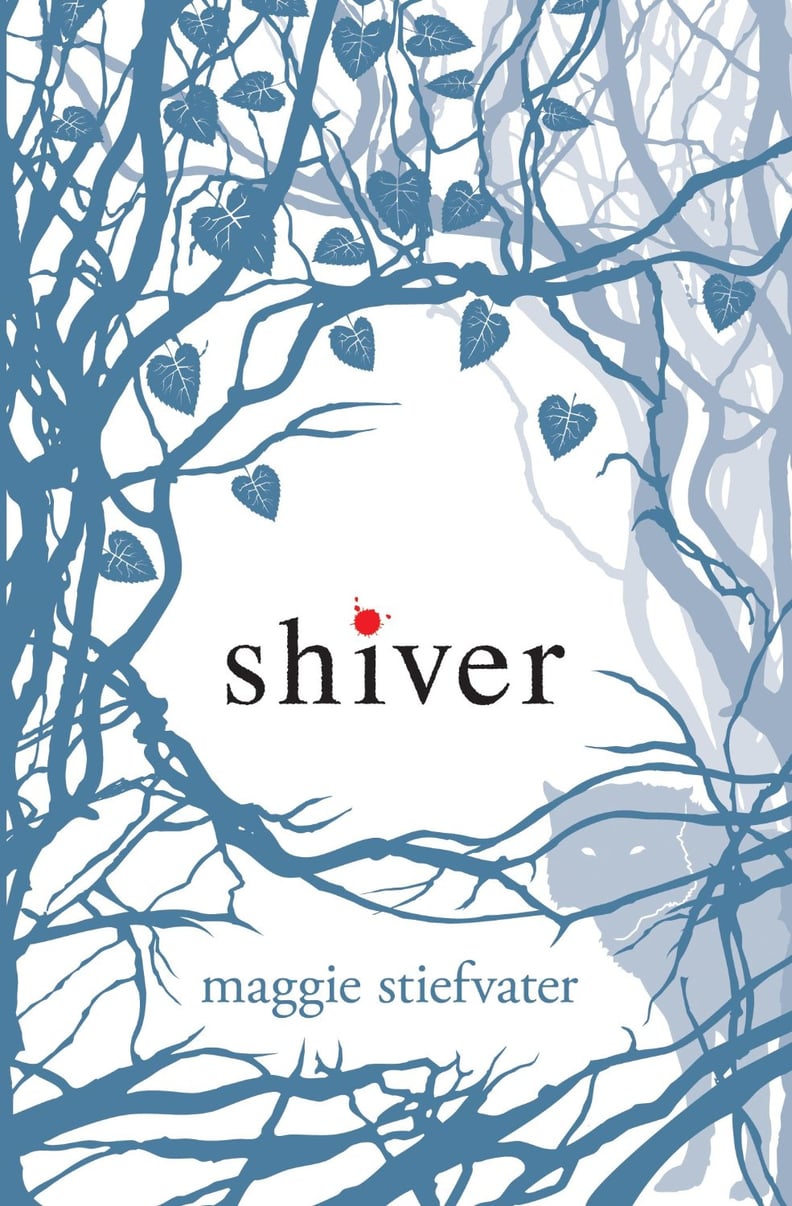 Shiver
It's not YA romance if there isn't a werewolf or two thrown in there somewhere, and Maggie Stiefvater's Shiver gives us just that. After being saved by a wolf, Grace Brisbane falls in love with a boy in human form who turns out to be the very wolf who rescued her, Sam Roth. Since his werewolf nature threatens the relationship, Sam seeks a cure for his condition so that he can become human and stay with Grace for good.