Applebee's $1 Bahama Mamas in February 2018
Applebee's Will Help You Survive Valentine's Day With $1 Cocktails All Month
Apparently Applebee's is trying to be our valentine this year, because the restaurant chain just announced that it will offer $1 cocktails all February long! The chain has experimented with affordable Long Island iced tea and margarita deals in the past, but we're especially excited about the February special because it's all about the Bahama Mama. This fruity cocktail features a hefty pour of rum, so while it's not quite as dangerous as the L.I.I.T., it still packs a punch.
For only a buck per serving — all day every day throughout the month — it's easy to embrace your rum-loving side. When a tasty cocktail is only $1, every hour is happy as hell . . . we know what our weekend plans will be all month long!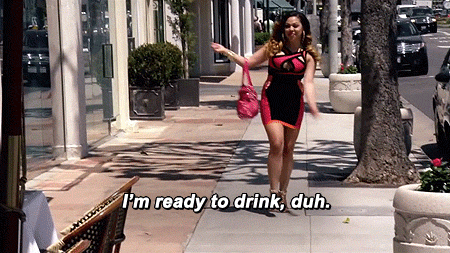 Image Source: Oxygen
Now, who needs a drink? Cheers!