DIY Menorahs From Martha Stewart
4 Menorahs to Craft With Your Kids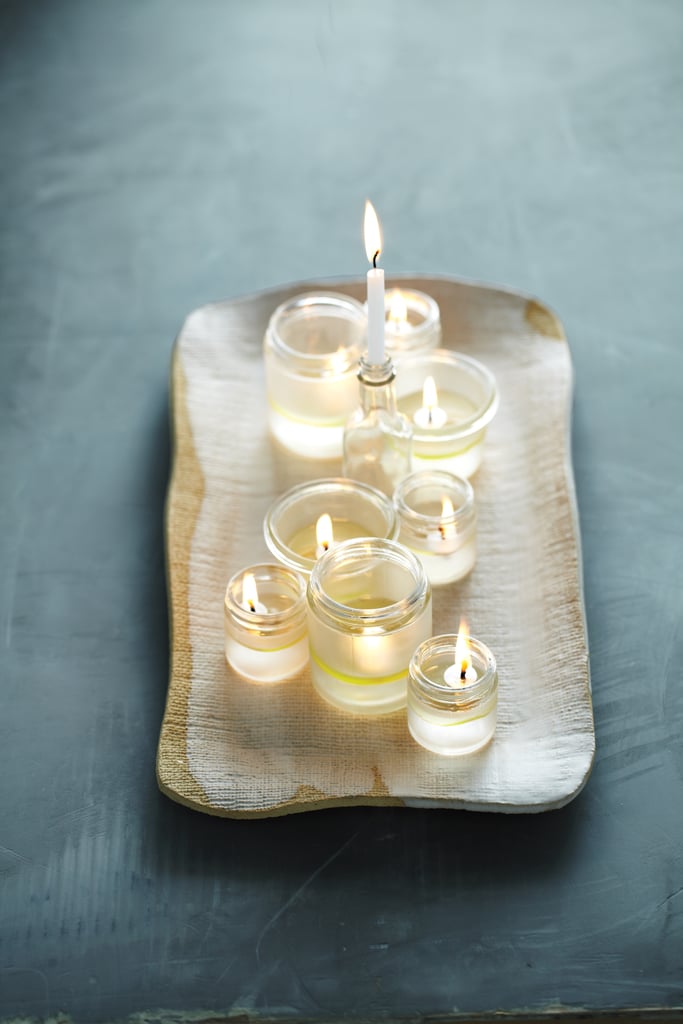 These olive oil lights make for a very traditional menorah, truly exemplifying the story of Hanukkah.
Cover the top halves of eight small jars with masking tape.
Using etching cream, etch the bottom halves according to the product directions. Remove the tape.
Fill the jars halfway with water. Add 1/4-inch of olive oil. Drop a floating wick into each jar, cork side down.
Use a birthday candle in a small, narrow-necked bottle for the shamash.