Diono Car Seat Recall October 2017
Recall Alert! Check Your Child's Car Seat Before Your Next Ride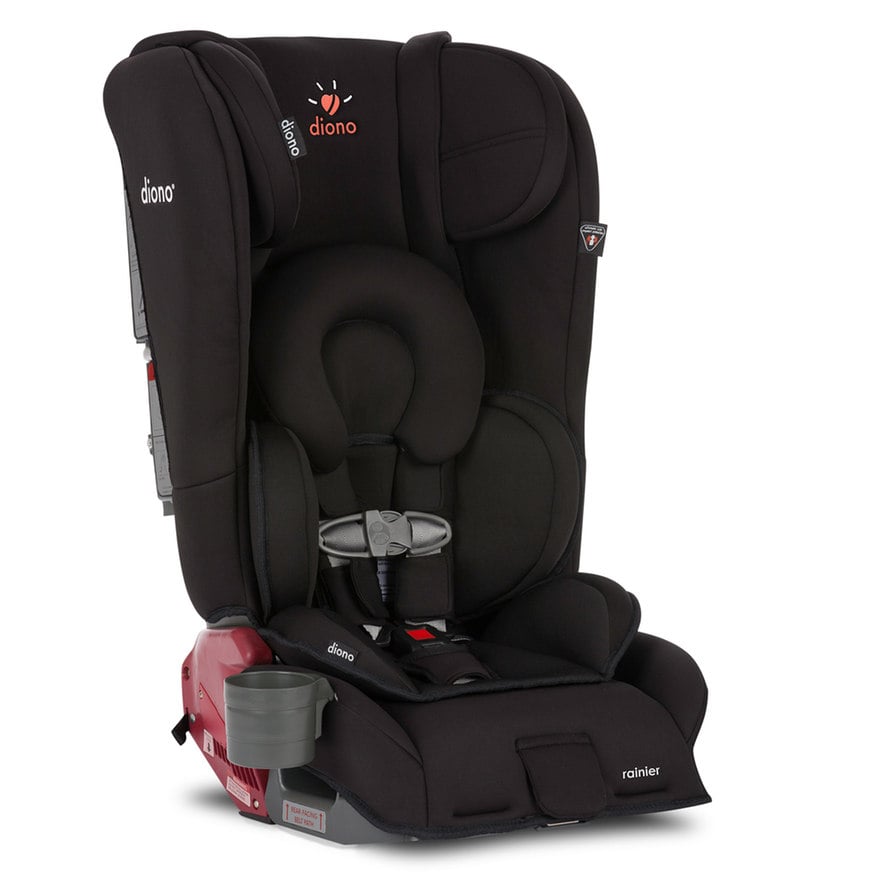 Be sure to check your child's car seat before your next joyride, because Diono just voluntarily recalled over 500,000 of its car seats due to lap belt safety concerns. The seats affected — the Radian R100, Radian R120, Radian RXT, Olympia, Pacifica, and Rainier convertible and booster car seats — may not completely protect a child in a crash when the seat is forward-facing and secured using a lap belt without the top tether.
The issue was discovered in company testing, and no injuries have been reported, but it was found during the tests that a child over 65 pounds using the seat with the lap belt only could face an increased risk of chest injury in an accident. The recall affects those with any of the aforementioned models manufactured after Nov. 25, 2013 (you can find this date on the manufacturer's label on the product).
Diono is encouraging customers who are affected by this recall to call its toll-free number, 1-855-215-4951, with any questions, comments, or concerns. The company will send owners a kit with an energy absorbing pad and a new chest clip at no cost.