Disney Mickey Mouse Pizza Bag 2018
Cheesus Crust — Disney Just Released a Pizza Mickey Mouse Bag!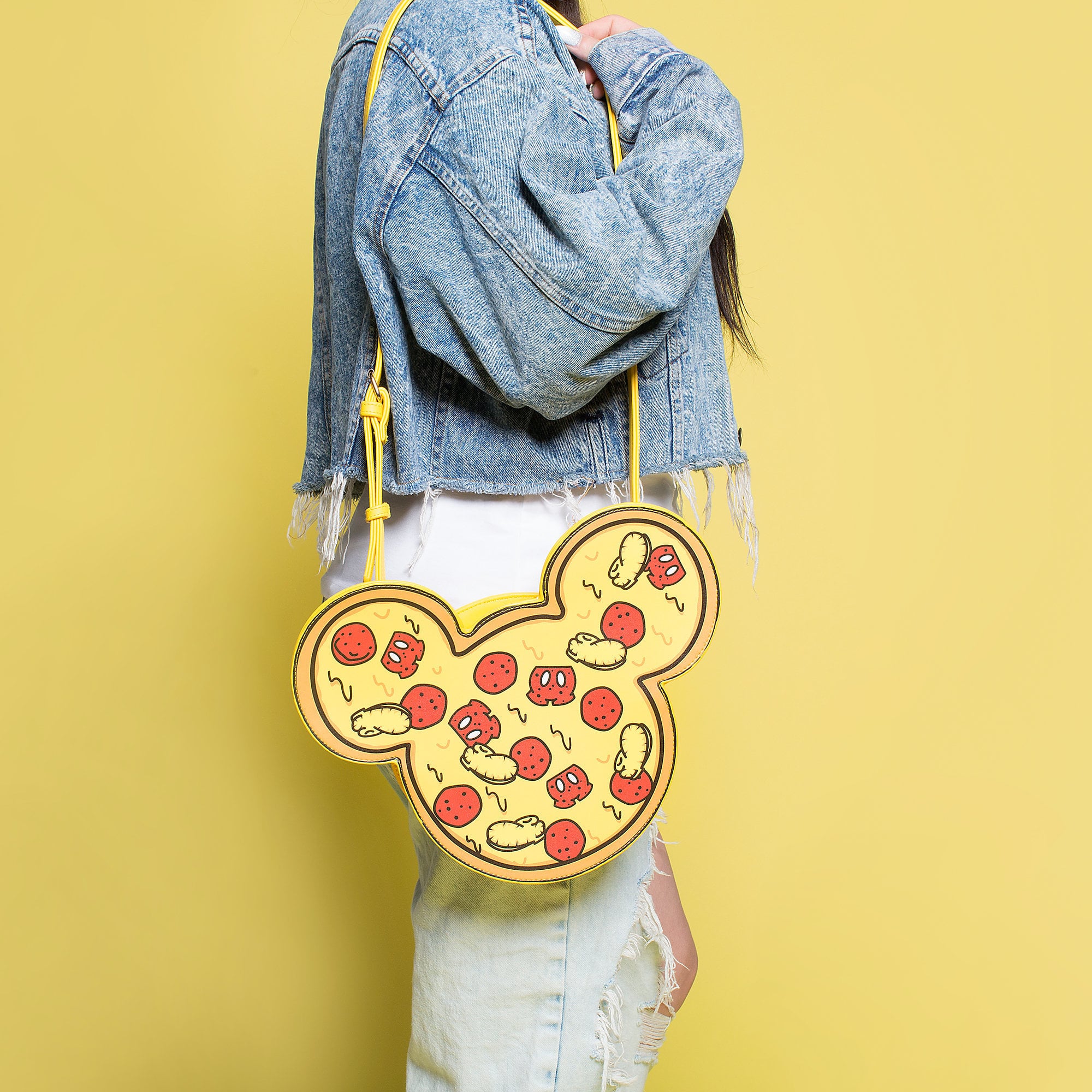 Do you love pizza? Do you love Disney? Wait until you see the creation we have found — it's worthy of a freak-out. This Mickey Mouse Pizza Crossbody Bag by Cakeworthy ($60) was released on the official ShopDisney website, and we honestly can't believe our eyes. It's pure magic, if you ask us.
The purse includes a yellow satin interior, adjustable strap, and zipper closure. Little Mickey pants and shoes are disguised among the pepperonis. It's truly a cheesy dream come true for any pizza-lover. The more we look at it, the more this wonderful combination makes sense. If you love the bag as much as we do, we suggest buying it ASAP. A limited-edition piece like this will sell out faster than you can say, "In pizza we crust!"