Down Syndrome Boy at Maroon 5 Concert
What Adam Levine Did For a Boy With Down Syndrome Will Make You a Fan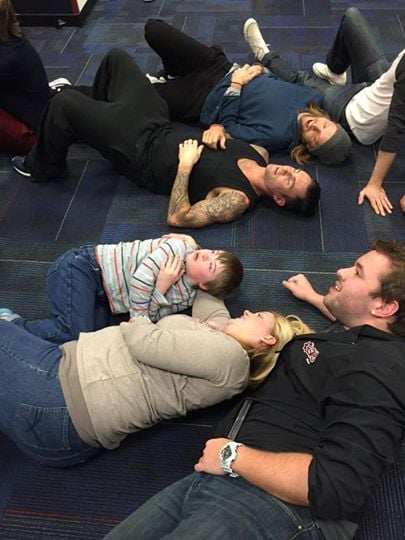 There's no doubt that 10-year-old Christopher Warren is Adam Levine's biggest fan. He researched Maroon 5 for a class writing project, sang their hit "One More Night" at his school's karaoke night, and "he writes their name on his pictures," said Avery Stanert, one of Christopher's teachers at West Friendship Elementary School in Howard County, MD.
Christopher's teachers put together an adorable YouTube video (see below) illustrating his devotion to the band and sent it to a local Fox affiliate and radio station. When Hot 99.5's The Kane Show got a look at the video, they arranged for Christopher to not only get tickets to Maroon 5's March 2 concert at the Verizon Center in Washington DC, but to meet the band as well.
But when Christopher's dream of meeting his idols in person finally came true, he was so overcome with excitement that he had a panic attack. Adam and the band weren't just patient with Christopher while they waited for him to calm down, they joined him on the floor to take some deep breaths and chill out. That kind of compassion is music to our ears!