Source: POPSUGAR Photography / Sarah Lipoff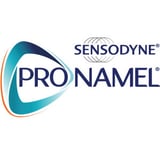 Every parent wants a healthy kid. That's why we partnered with ProNamel for this helpful post that shares the proper amount of fruits your child needs.
Growing kids burn through food like crazy. It seems the minute you finish with a meal, you have a little one complaining she's hungry. The best way to keep your child at her optimum is by offering healthy foods, like lots of fresh fruits. Tots between the ages of 2 and 3 years of age should have at least one cup daily, while kids from 4 to 8 years old should be eating two full cups. Keep reading for seven tips that will help her get the right amount.