Halloween Safety Apps
10 iPhone Apps to Keep Kids Safe While Out Trick-or-Treating!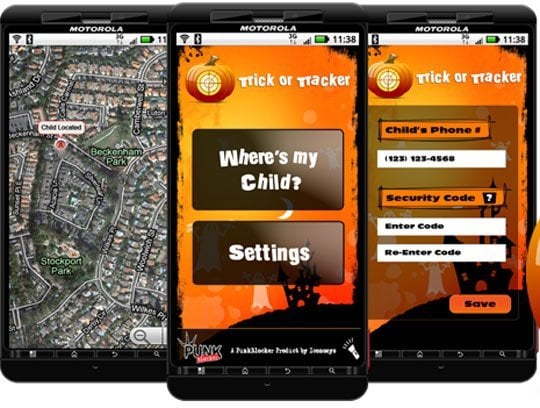 Available only for Android phones now, Trick or Tracker (free) allows parents to keep track of multiple kids through their smartphones. The app offers several methods for checking in, such as "on demand" — when a parent wants to know where they are now — and preset times, when the child's phone is alerted that the parent is checking in. On the kids' side of things, there is a simple "distress message" button that can be pressed if they find themselves in trouble.