Mom Teaching Boy How to Treat Girls
Why a Mom Made Her Little Boy March Into School With Flowers For a Girl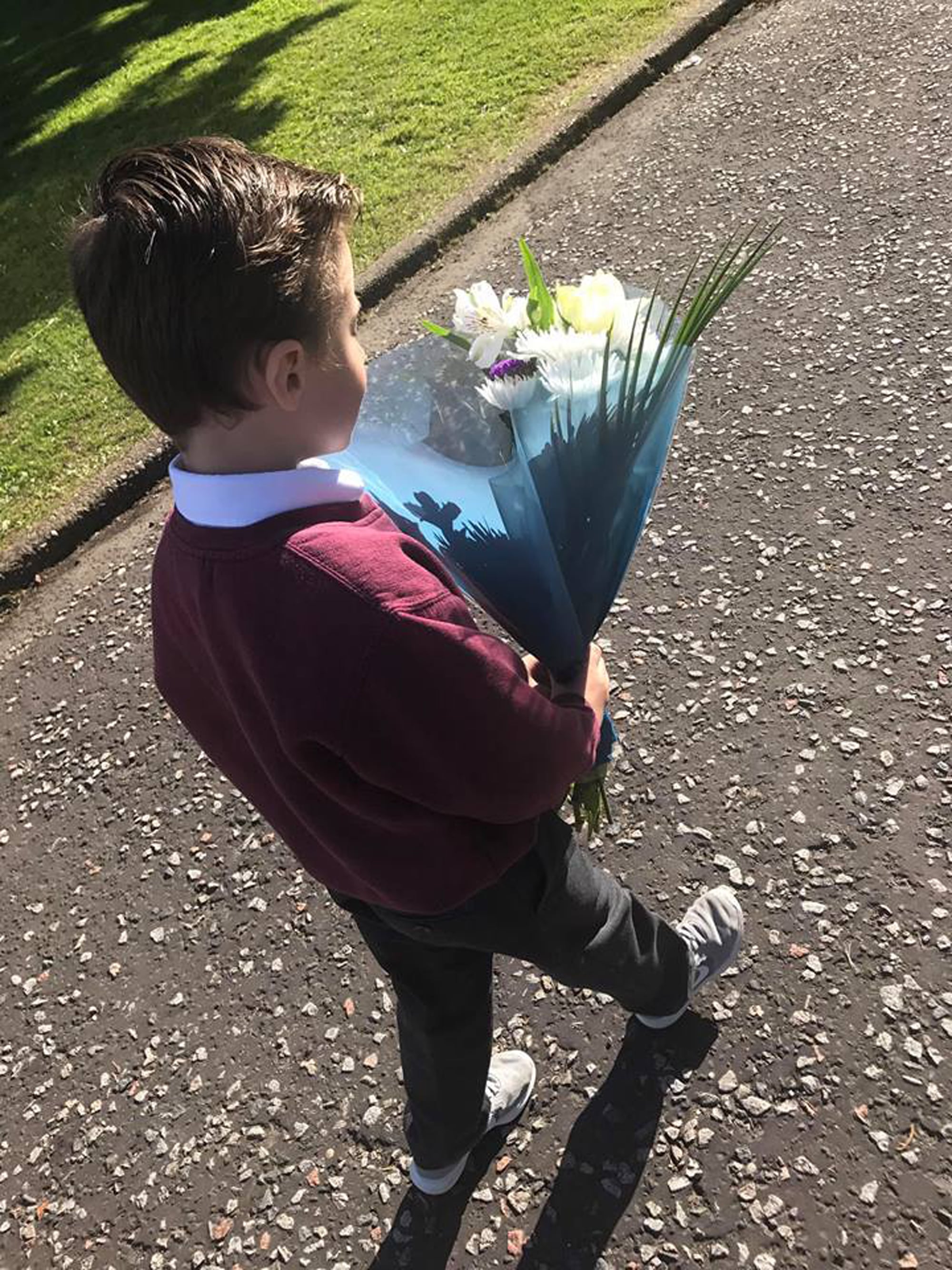 After finding out that her little boy had upset a classmate, Zowiie Williams knew that she needed to do something. Even though Callum is only 6 years old, this mom from Ireland was very disappointed and wanted to set an example from this early age that it's never OK to make peers cry or do mean things just because your friends tell you to.
"When your son hurts a girl's feelings, it's our job as parents to make him understand how saying things out of anger and upset can make others feel," Zowiie wrote on Facebook.
To teach her son this valuable lesson, Zowiie not only made her child march into school with a bouquet of flowers for the little girl, but she also made Callum apologize in front of all of his peers — including the ones who egged him on in the first place. "I feel that we need to teach boys the importance of how they should react to certain situations," Zowiie wrote. "Callum now understands that what other people think or say should not sway him into acting like he doesn't care about other people's feelings. Especially a girl!"
Zowiie explained that after their long chat, her child walked into class with his head held high before publicly offering his apology and presenting the bouquet of flowers. "It was a very proud moment for me as his mother," she wrote. "It was a learning step. One I hope he will carry with him always."