Skeleton Demonstrates Proper Child Car Seat Placement
This Photo of a Skeleton in a Car Seat Is the Most Important Safety Lesson You Can Get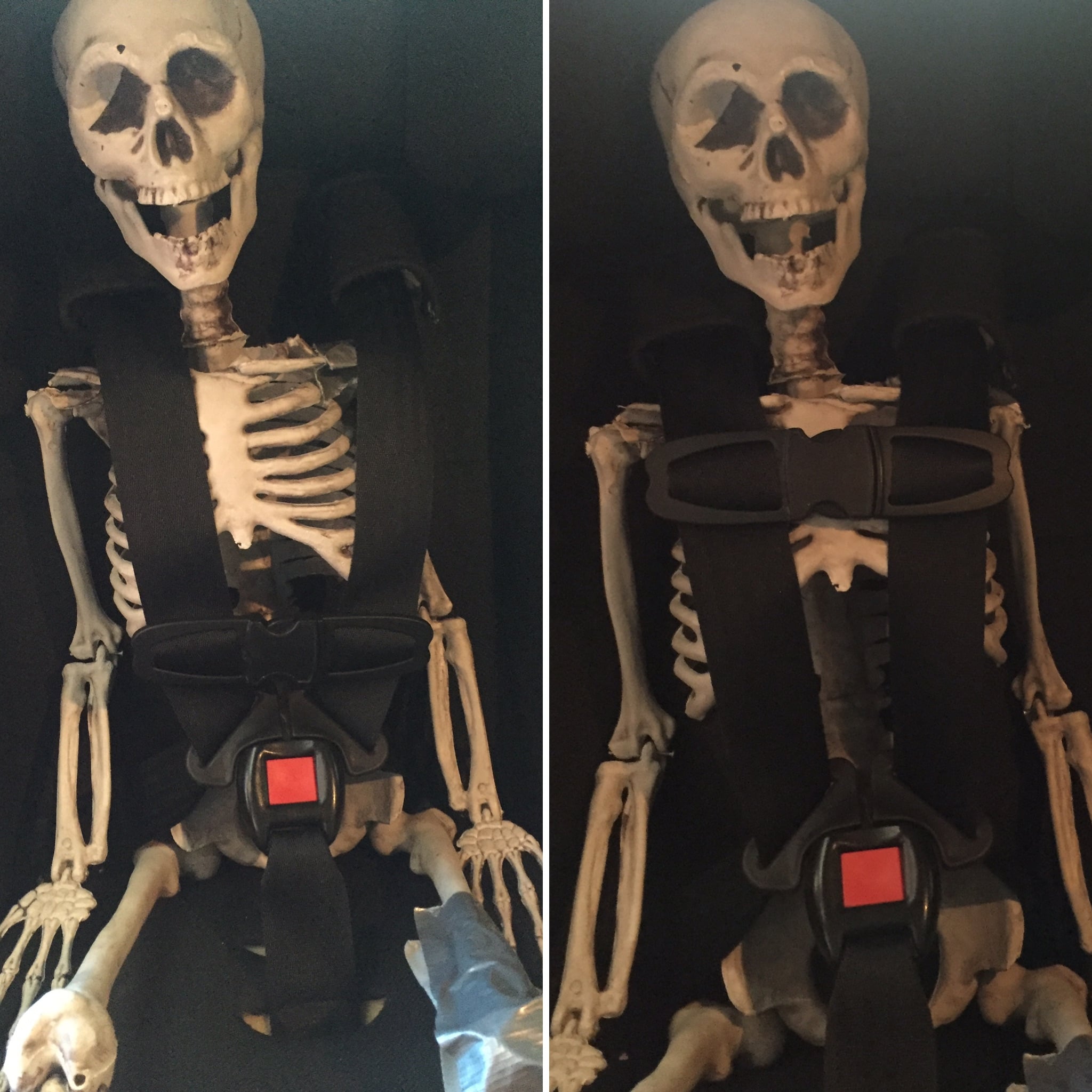 Sometimes knowing what you are supposed to do isn't as effective as knowing why you should be doing it.
Any parent who's ever bought a car seat has likely read in the instruction manual about the proper placement of the chest clip – which should be situated at armpit level – but countless injuries and deaths have still resulted from children not being correctly secured at the time of an accident.
That's where Mr. Bones comes in. In just two simple Facebook images, the skeleton – created by child passenger safety advocate Ashley Kulm – models the correct and incorrect ways to position the chest clip. What makes this visual so much more eye-opening than one with an actual child is that you can literally see what the chest clip is doing to the body.
In the event of an accident, if the clip was placed in the wrong position, shown on the left, Mr. Bones would likely have internal bleeding to his vital organs. In the correct position, shown on the right, his organs are protected from impact by his rib cage. Kulm also notes that the chest clip, when placed too high – at the shoulder level, for instance – can cause asphyxiation.
Thanks for the reminder, Mr. Bones!