Study Finds Unvaccinated People Cause of Measles Outbreak
Parents' Refusal to Vaccinate Children at Root of Recent Outbreaks, Study Finds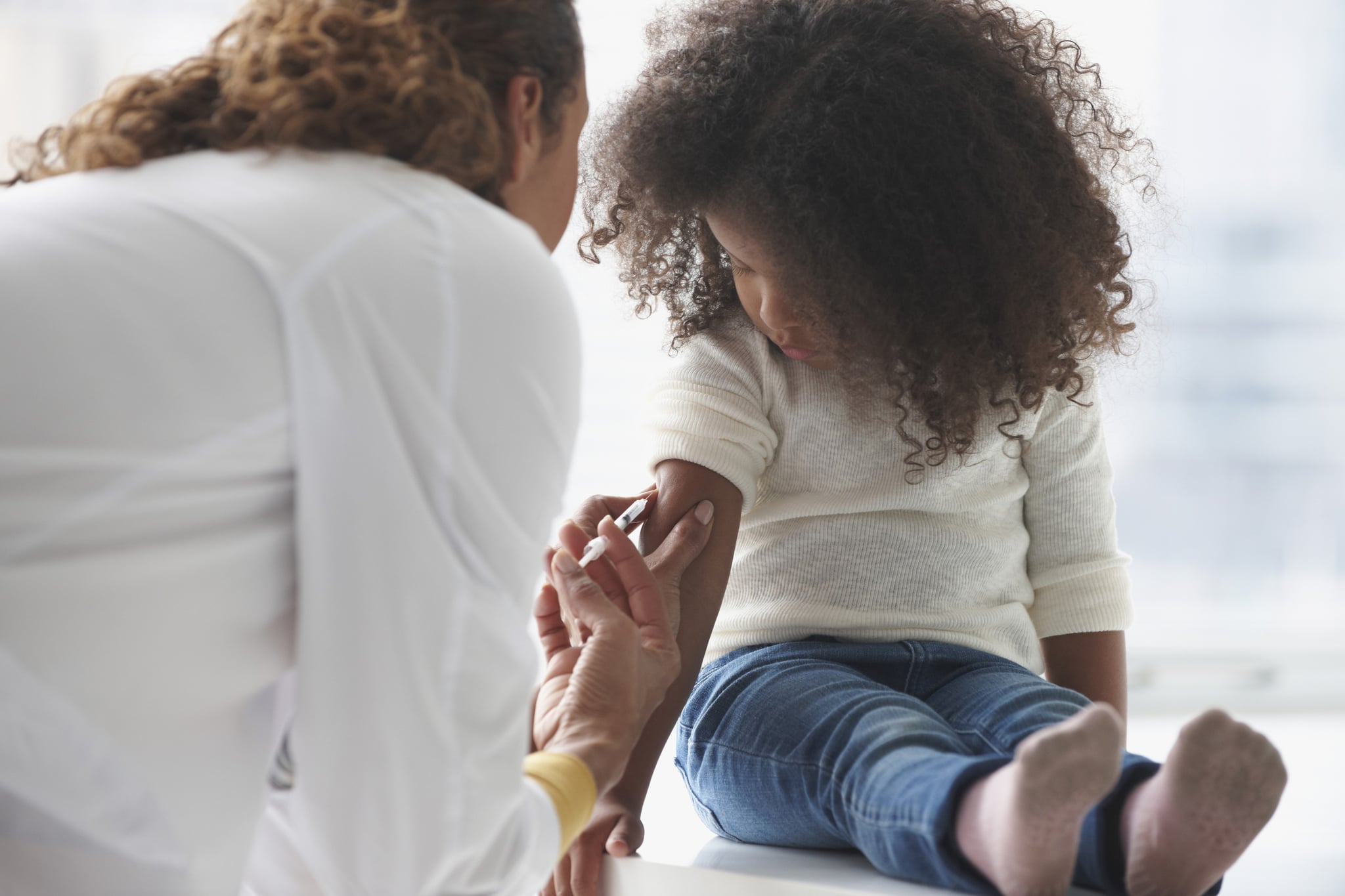 It's been just over a year since the Disneyland measles outbreak renewed the debate over childhood vaccinations, and a new comprehensive study of vaccine-preventable diseases (measles and pertussis) in the United States finds that adults who are reluctant to vaccinate themselves or their kids are to blame for the resurgence in the diseases.
The study, published in this week's Journal of the American Medical Association, found that more than half of the measles cases reported during the most recent outbreaks were in individuals who had not received the vaccine. The epidemiologists who conducted the study looked at 1,416 cases of measles since 2000 — 57 percent of the cases involved people with no vaccination history, and in about 70 percent of those cases, the individuals weren't vaccinated due to "nonmedical exemptions."
Statistics regarding pertussis, or whooping cough, varied a bit. In the states with the largest recent outbreaks (including the 2010 and 2014 outbreaks in California), a significant number of individuals who contracted the disease were unvaccinated or only partially vaccinated (24 to 45 percent), many for nonmedical reasons.
The researchers behind the study conclude that "the risks of vaccine refusal remain imperfectly defined." They write that, "The phenomenon of vaccine refusal was associated with an increased risk for measles among people who refuse vaccines and among fully vaccinated individuals. Although pertussis resurgence has been attributed to waning immunity and other factors, vaccine refusal was still associated with an increased risk for pertussis in some populations."
They go on to suggest that public health officials must address public perception about the safety and validity of the vaccines. In an editorial accompanying the study, Dr. Matthew Davis, deputy director of the Institute for Healthcare Policy and Innovation at the University of Michigan in Ann Arbor, writes, "What this latest comprehensive review illustrates is that individuals who refuse vaccines not only put themselves at risk for disease, it turns out that they also put others at risk too — even people who have been vaccinated before, but whose protection from those vaccinations may not be as strong as it used to be."