Thanksgiving Kids' Table Ideas
How to Have the Cutest Kids' Table This Thanksgiving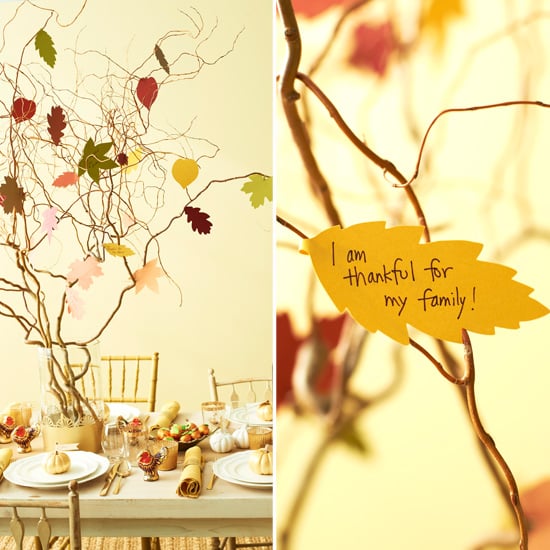 6
Create a "Thankful Tree"
A "Thankful Tree" is a great alternative to buying expensive flowers. "Pick branches out of your yard or from the farmers market the weekend before so you don't have to worry about it when it's time to start cooking," Darcy says. "Adorn the tree with paper leaves, and every guest can write what they're thankful for on a leaf. It's important to remind everyone at your table what this holiday is about."
To create the tree, Darcy filled Etsy seller Courtney McFarland to create a real Fall look.