Unusual Girls' Names
100 Unique Yet Beautiful Girls' Names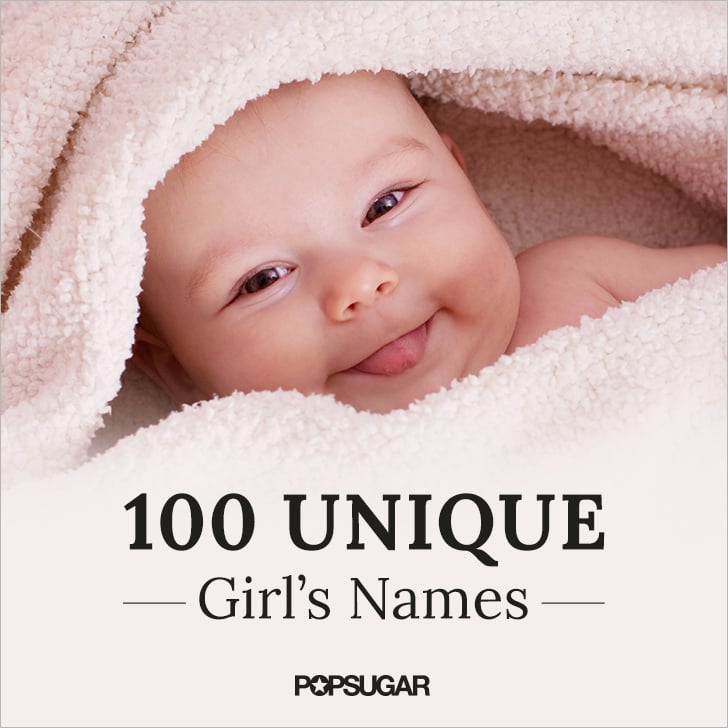 Giving your daughter a unique name can be a bit of a challenge. You want a name that helps her stand out but not one that she'll hate in a few years. Luckily, there are some — more specifically, 100 — girls' names that are both unique and pretty. We looked at the United States Social Security Administration's list of popular names and rounded up an A-to-Z list of one-of-a-kind names. Yes, we even found a few for those pesky letters like Q and X!
Take a look and see if you find a beautiful name that fits your little angel.
Unusual Girl Names Starting With . . .
A
Addilyn, Adley, Analia, Aria, Armelle, Aviana
B
Bexley, Braelynn, Brea, Brinley, Britta, Bronywyn
C
Calla, Camari, Cora, Corinna
D
Danica, Darby, Delaney, Diem, Dinah
E
Effie, Elodie, Elora, Ember, Embry, Emerson
F
Farah, Farren, Fleur
G
Gianna, Gracen, Grecia, Greer
H
Hadlee, Harlyn, Hartley, Hensely
I
Imogen, Ina, Isa, Isis, Ivana
J
Jaelyn, Joslyn
K
Kaia, Keegan, Kinsley
L
Laken, Larkin, Layla, Leona, Liana, Lilith
M
Makena, Maren, Marisole, Mavis, Merritt, Mireya
N
Naya, Nimah
O
Oda, Ophelia, Oriana
P
Paislee, Paloma, Pandora, Priya
Q
Quinn
R
Ramsey, Rayna, Remi, Rhea, Rowen, Royce
S
Sena, Seraphina, Shea, Sia, Sloan, Suri, Syden
T
Teegan, Thea, Tinley, Trinity
U
Ulani, Uri
V
Valentina
W
Waverly, Weylyn, Willa
X
Xael
Y
Yanet, Yani, Yvette
Z
Zariah, Zaylee, Zuri