Best Museums For Children
The Top 10 Children's Museums in the US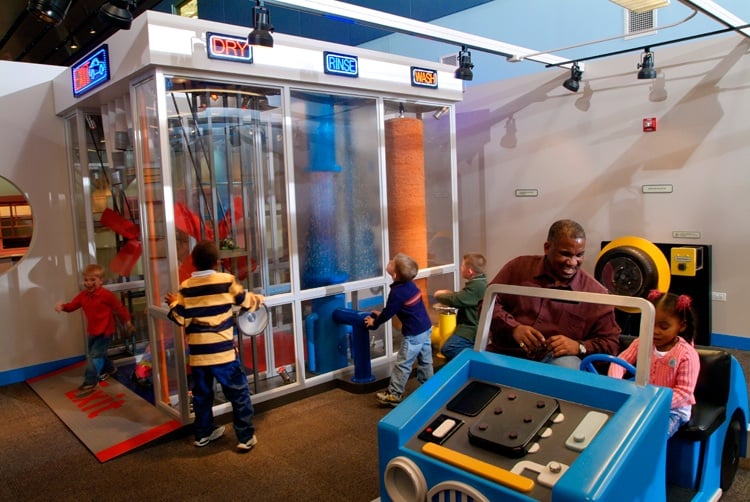 Location: Glenview, IL
Exhibit Highlights: Imaginative play is big at Kohl, where big-siblings-to-be can practice their baby care skills in the Baby Nursery, budding chefs can "work" at Potbelly Sandwich Works, and animal lovers can play Pet Vet. Now through Sept. 1, little ones can learn about the science of rotation at Spin, a visiting exhibition.
Insider Info: For a quieter experience, make your museum visit in the afternoon rather than the morning. Warm, sunny days also tend to be less crowded, offering the added bonus of being able to use the outdoor Habitat Park exhibit.
Family-Friendly Amenities: Four designated infant play stations ensure that there's something fun to do for the whole family, and the museum offers three semiprivate nursing areas. Stroller parking is located at the front of the museum, and diaper dispensers can be found in all restrooms.
Source: Kohl Children's Museum