Fourth of July Ideas For Kids
99 Ways to Make This Your Best Fourth of July Ever!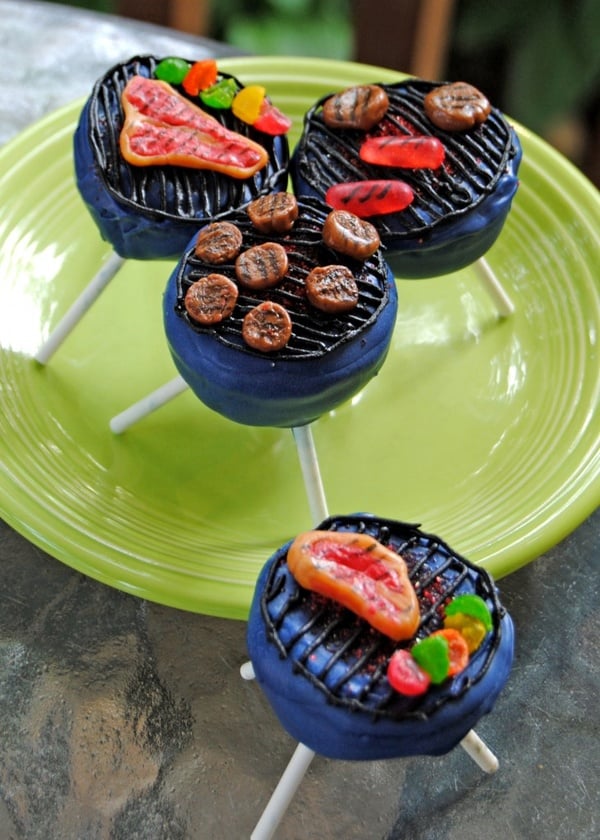 6
Bake These: On the Grill
Using three lollipop sticks instead of one turns your cupcakes into minigrills! Duncan Hines's clever recipe uses Tootsie Rolls, jelly beans, Mike and Ikes, and a detailed combo of Starbursts and caramel for realistic candy "meat."