Hot Toy Trends 2014
11 Toy Trends to Watch For in 2014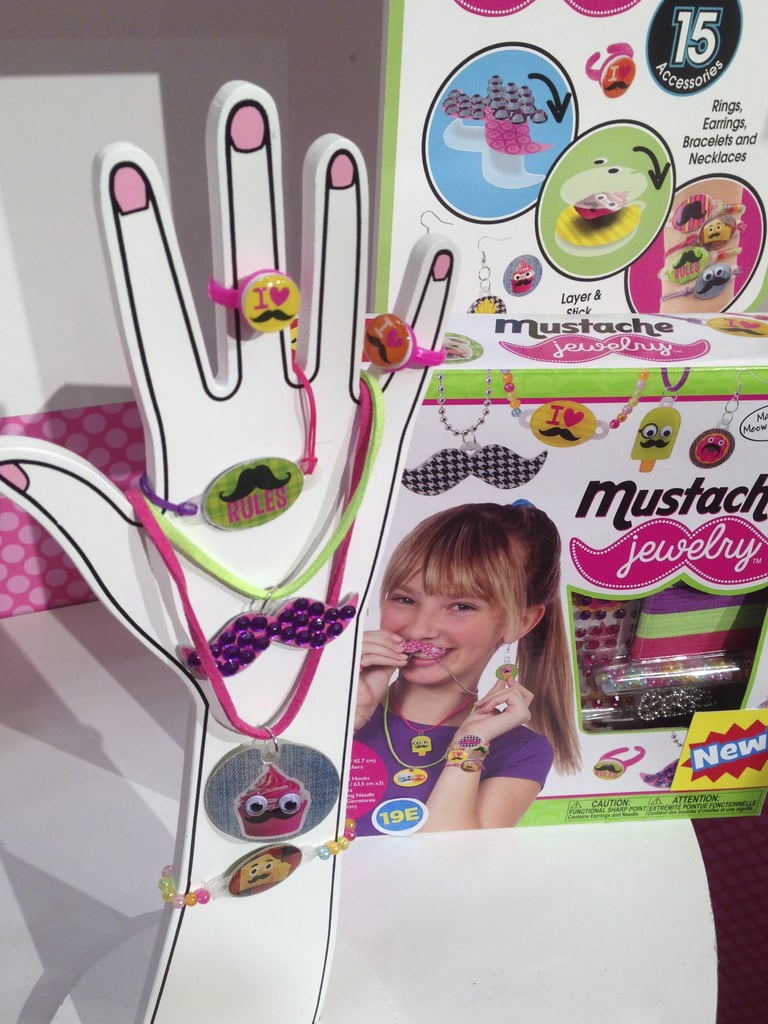 Call it the Martha Stewart effect — kids today are craftier than ever, with their sights set on projects that aren't just fun, but also have impressive results. At ALEX Toys, we saw a slew of great kits for toddlers through big kids offering the necessary materials and instructions necessary to create everything from mustache jewelry (shown here) to nail art to duct tape iPad cases.
Over at New Zealand-based Seedling, packages offered the instructions for everything from a DIY Party Piñata to hang gliders. We were especially enthused at the amount of small-scale craft kits on the market at great price points for 2014 — they'd make such thoughtful birthday party favors.
Classic play compound Play-Doh is growing up with Doh Vinci, a crafting compound that is applied to surfaces with a glue-gun-like tool and dries overnight. And Klutz, who has been making crafting kits for years, is expanding the line to include kits with washi tape, string art, and mini pom-pom pets.
Even Crayola is getting in on the trend. Inspired by those melting crayon pictures you've seen on Pinterest, it'll be selling a kit that creates similar images.