Hot Toy Trends 2014
11 Toy Trends to Watch For in 2014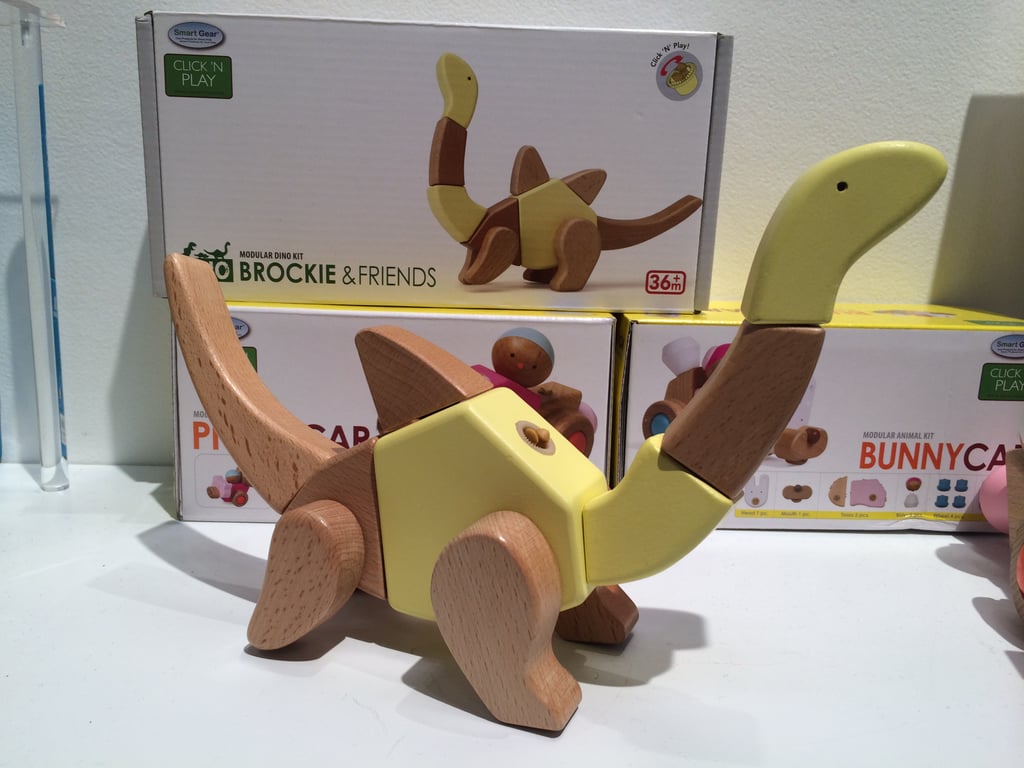 11
Dinosaurs — Hear Them Roar!
It's not like dinosaurs have ever really gone out of favor, but they just seemed more prevalent than ever this year. From sweet dinos like this Click 'N Play wooden version from WonderWorld to the new Dino XTeam line from Uncle Milton (including a dinosaur version of Operation, digging kits, and Dino Hunter goggles), we spied T. rexes everywhere.
The Orb Factory is introducing 3D versions of their mosaic craft kits with a dinosaur theme, Goliath Toys just introduced the Dino Meal game for preschoolers, and Kinetic Sand is introducing a line of reusable Dino Digs starting with the T. rex and stegosaurus this year.