Bike Safety For Kids
7 Ways to Keep Kids Safe on Bikes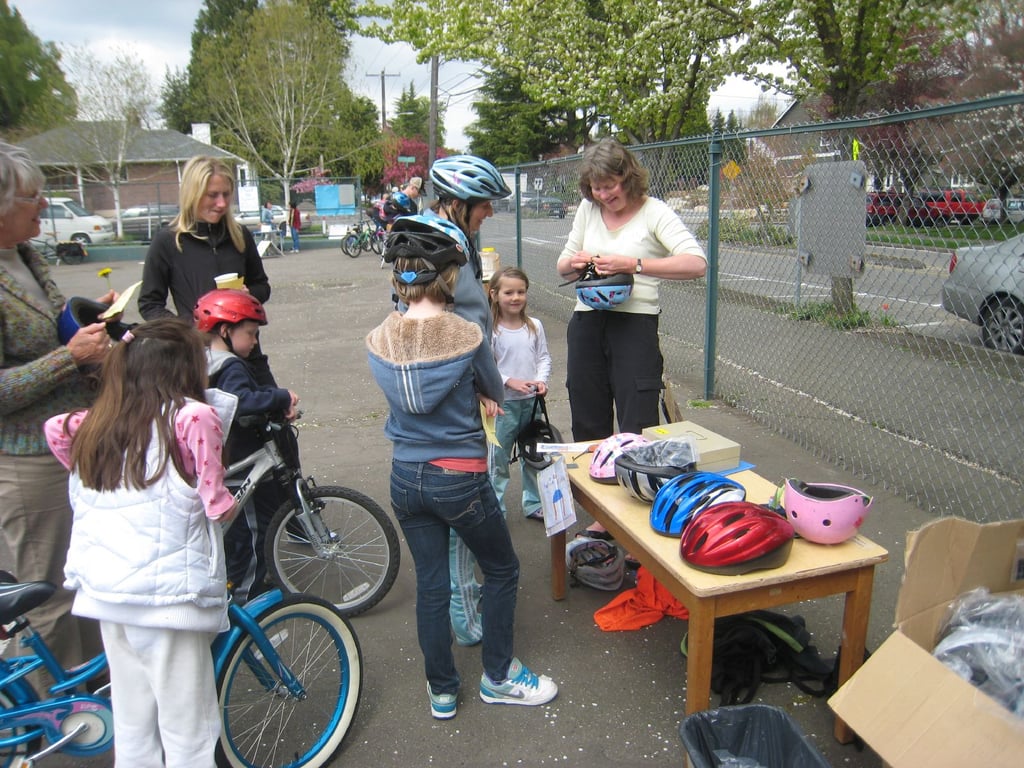 1
Have the Proper Headgear
A helmet is not an accessory — it's a necessity every time your child hops onto a bike. It's not only important that they wear the protective headgear, but also that it fits properly. To make sure their helmet is the right fit, follow the eye, ear, and mouth rule:
Eye: You should be able to place two fingers between the rim of the helmet and your child's eyebrows.
Ear: The straps should form a "Y" underneath your child's ears.
Mouth: When the helmet is secure, your child should be able to comfortably open their mouth.
Source: Flickr user slobikelanes