Kardashians Host Military Baby Shower
This Is What It Looks Like When the Kardashians Host a Baby Shower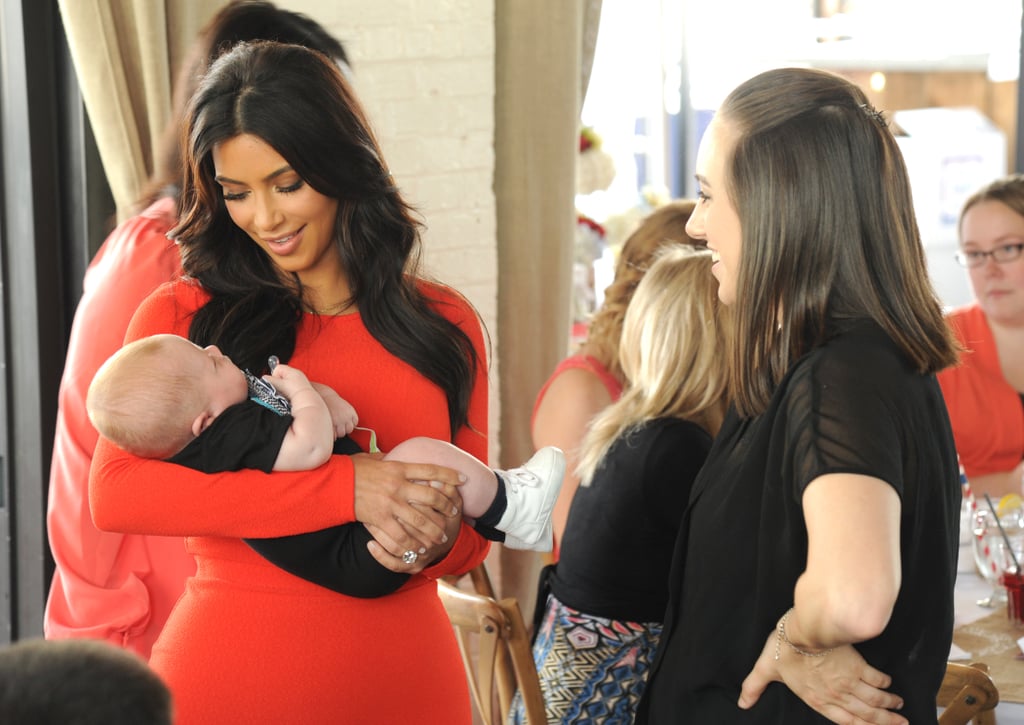 6
Kim's Rallying For a Revolution in Baby Clothing
"Sometimes when I'm looking for things online or in stores, I see the most ridiculous patterns for babies. I don't know why they think the babies like them, because they don't know what's going on, and in 10 years, they're going to look back and see these pictures of themselves in the most awful things," Nori's mom said. "I'm a really basic kind of person. I like a neutral color palette and really simple things, and you would be surprised — it's so hard to find anything simple when it comes to baby clothes. It always has to have frills and pink or blue.
We're really proud of our new tribal collection — it's all faux leather and moccasins — just really, really cute. It's superaffordable, because I don't care how much money you have. Your baby is going to spit up 500 times, and you're going to have to throw it into the wash again and again and again, so it needs to be that way."
"She's so passionate about this!" Khloé chimed in.