Everything We Know About the Lucky Powerball Winners — With New Updates!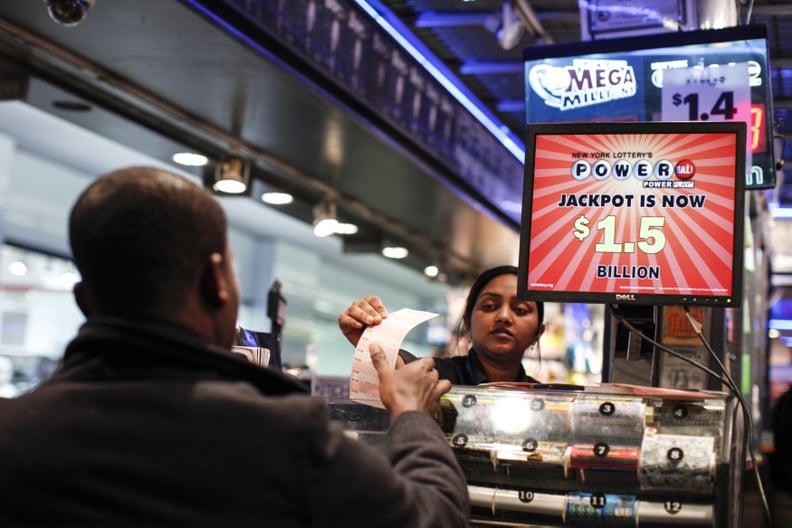 If you've been near any given convenience store lately, no doubt you've seen hoards of impatient customers filing in and out among frantic cashiers scrambling about, shouting orders and totals. You probably wondered, "Is everyone here really in line for the Powerball?"
The answer was yes. Although the chance of landing the correct numbers was one in 238 million, yesterday's winners defied nearly all odds. The lucky players are from three states. Here's the breakdown of where each ticket is from:
A 7-Eleven in Chino Hills, a Los Angeles suburb
A Publix grocery in Melbourne Beach, FL
An unknown store in Munford, TN, about 40 minutes from Memphis
The jackpot will be split three ways. So far, the Tennessee ticket has been claimed by couple John and Lisa Robinson, who appeared on the Today show.
"I really didn't feel like stopping that night, but I was like, 'Yeah, I'll stop.' I came home, and I wasn't feeling good, and I handed the tickets to [my wife] and said, 'I'm going to go lay down,'" John said on the show. We're willing to bet he's feeling pretty good now.
As for why the remaining winners have not yet come forward? It's typical, said a Florida Lottery spokeswoman to The Washington Post.
"This is a life-changing amount of money, so we encourage the winner to take the time to get their affairs in order," she said. "If they want to meet with a financial planner or get legal advice, we encourage them to do that."
That's probably a wise choice. Congratulations to the three victors — their lives will indeed change forever.