Energy Muse Jewelry Founders Interview 2017
How 2 Childhood Friends Harnessed the Power of Crystals and Built an Empire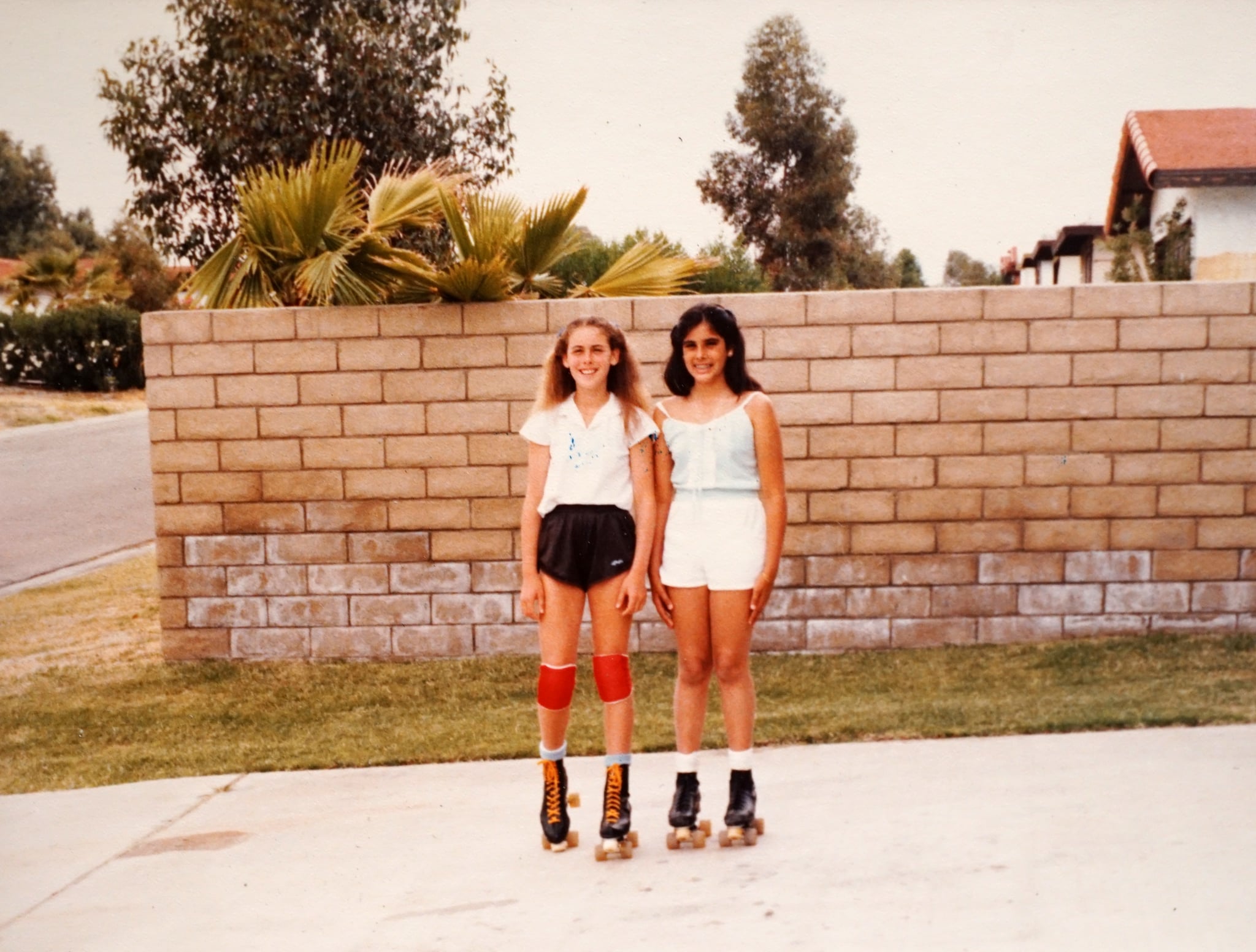 Going into business with a lifelong friend can be messy, but Heather Askinosie and Timmi Jandro make it look easy. In fact, they credit their long personal relationship (they've known each other since they were just 6 years old!) with maintaining a balanced business partnership that just works.
Heather and Timmi started their healing crystal jewelry business, Energy Muse Jewelry, in California 17 years ago, long before crystals were a burgeoning trend. From humble car trunk beginnings, the duo created a crystal empire that now counts such high-profile performers and athletes as Lena Dunham and David Beckham among their clients.
Read ahead to find out how these two women harnessed their differences to create an effective partnership and a successful business. And be sure to check out their upcoming book, Crystal Muse, Everyday Rituals to Tune Into the Real You, publishing in October 2017.
POPSUGAR: When was the idea born to start Energy Muse? How did you get started?
Heather Askinosie: Thirty years ago, when I was selling luxury real estate in Southern California, a client asked me to find him a home with good feng shui. At that point in my life, I had no idea what feng shui was or the world of energy, and that's what truly opened the door for me. From there, I stumbled upon a crystal store and I was hooked. I began to live a double life, selling real estate by day and spending the nights with the crystals in this store. The more time I spent with them, the more I knew that I could no longer live this double life — I had to take a leap of faith. I used the money I'd saved from selling homes and traveled the world to study with indigenous healers, shamans, and medicine people who all bestowed their wisdom to me by word of mouth. When I returned, I wanted to test the knowledge and wisdom I'd gained to see how I could share this with more people — I've always been a skeptic by nature, so I had to see the results for myself. I made 10 necklaces combining my knowledge of feng shui and crystals. It was called Prosperity, and it incorporated jade beads and three Chinese coins tied with red string. I gave it to 10 of my friends — Timmi was one of them, as I knew she would be honest with me — asking them to wear it for 10 days and let me know what happened. Every single one of them came back with some sort of shift in prosperity. After that, everyone wanted to get their hands on one of these necklaces, but I had one problem — I didn't know how to produce product. That's where Timmi entered the picture.
Timmi Jandro: My background was in the garment industry, and I'd had the experience of learning all facets of a business — from sales to production to shipping to customer service. I got a small production team together, and we literally started selling product out of the trunks of our cars. Soon word spread to the Hollywood A-listers about this prosperity-bringing necklace. We were ushered into Hollywood parties to sell our "energy beads." It's like we were doing energy deals with the most influential and successful people, giving them a competitive edge. From there, we began to create more products for other intentions to grow our offerings. And that's how we got our start!
PS: You two have known each other since you were 6! What have you found are the advantages of having a business partner you've known for nearly your entire life?
HA: Blackmail. Just kidding! Because we've known each other for so long (and I also know all her astrological info), sometimes we don't even have to talk. We already know what the other one will say.
TJ: Trust. The trust factor is there, so a lot of the things that most business partners have to worry about, we don't.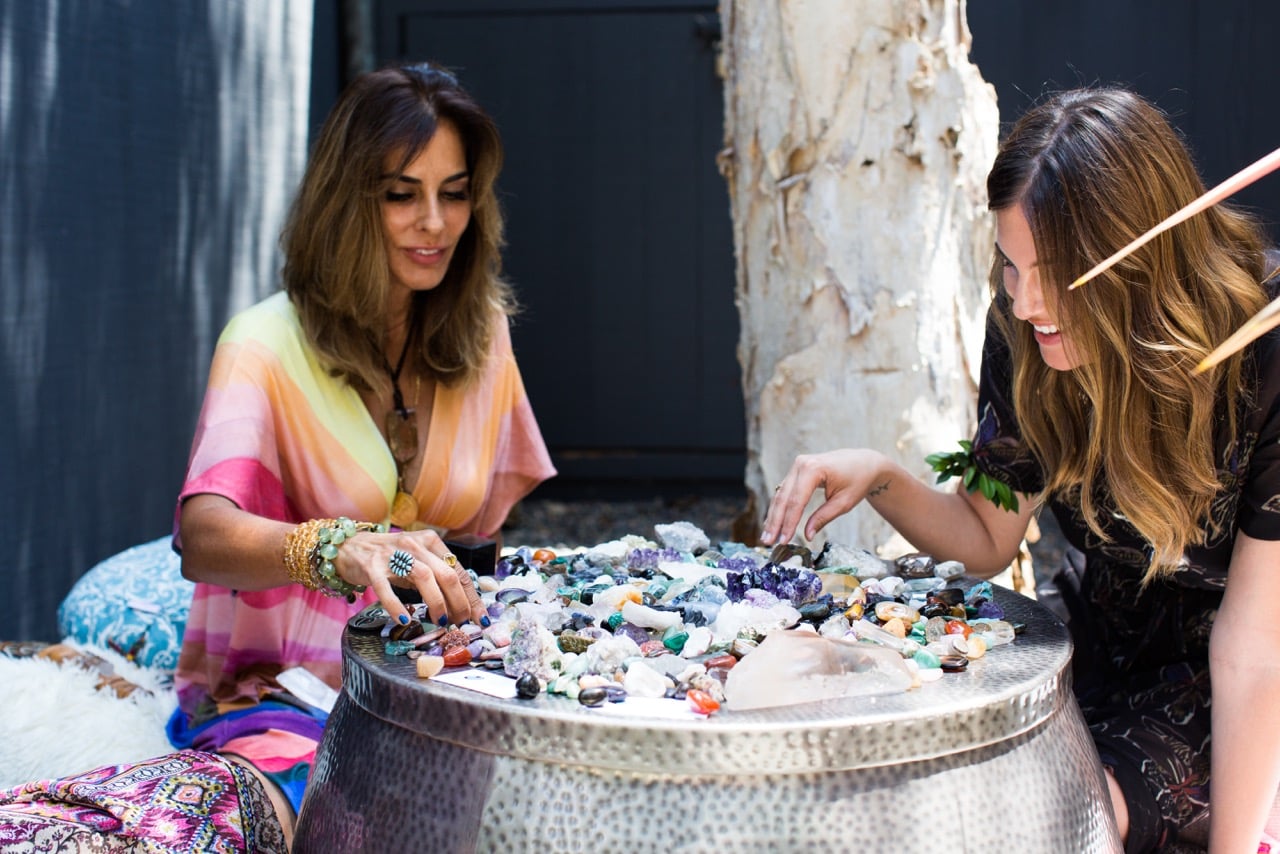 PS: What do you think is the key to maintaining a healthy business partnership?
HA: I'm a starter and Timmi's a finisher. That's why our partnership works. I'm always into the new, researching things. I'm good at the initial burst, and then I'm on to the next thing. And Timmi likes to complete things and cross things off the list — she can follow up and finish the things I start.
TJ: We each bring a different skill-set to the business. I handle more of the operations, production, and sales, while Heather is the crystal expert and handles more of the big-picture ideas so that we are always on the leading edge of this industry.
PS: Congratulations on your upcoming book! What was the experience like of writing it together? And how did that experience of working together on the book compare to running your day-to-day business operations?
HA: At certain points, I felt like I was Timmi's therapist (I still need to send her a bill for my services). Due to being together for an exorbitant amount of time, we were forced to move through uncomfortable conversations, strict deadlines, and immense pressure — and came out better for it.
TJ: I mean, we almost killed each other at one point. Balancing the book, the business, and our families was a challenge for the year that we were writing the book. I feel that we both truly learned each other's processes by working so closely. I learned I can suffocate Heather with my planning, and I get anxiety from her lack of planning! We gained a greater appreciation and understanding of each other, both as friends and business partners.

PS: You've collaborated with so many interesting clients, from Lena Dunham to David Beckham — who has been the most exciting client to work with and why?
HA and TJ: If we remember correctly, our jewelry was the first gift that Jenna Dewan-Tatum and Channing Tatum gave each other when they first started dating. To meet them at the beginning of their careers and to see how open they were to the world of energy was truly inspiring. Also, working with pro athletes and Olympians has been something that has been very rewarding for us. It's such a mental game for them, and to see them push themselves to the next level — mentally, physically, and emotionally — really puts the whole mind, body, and spirit connection together.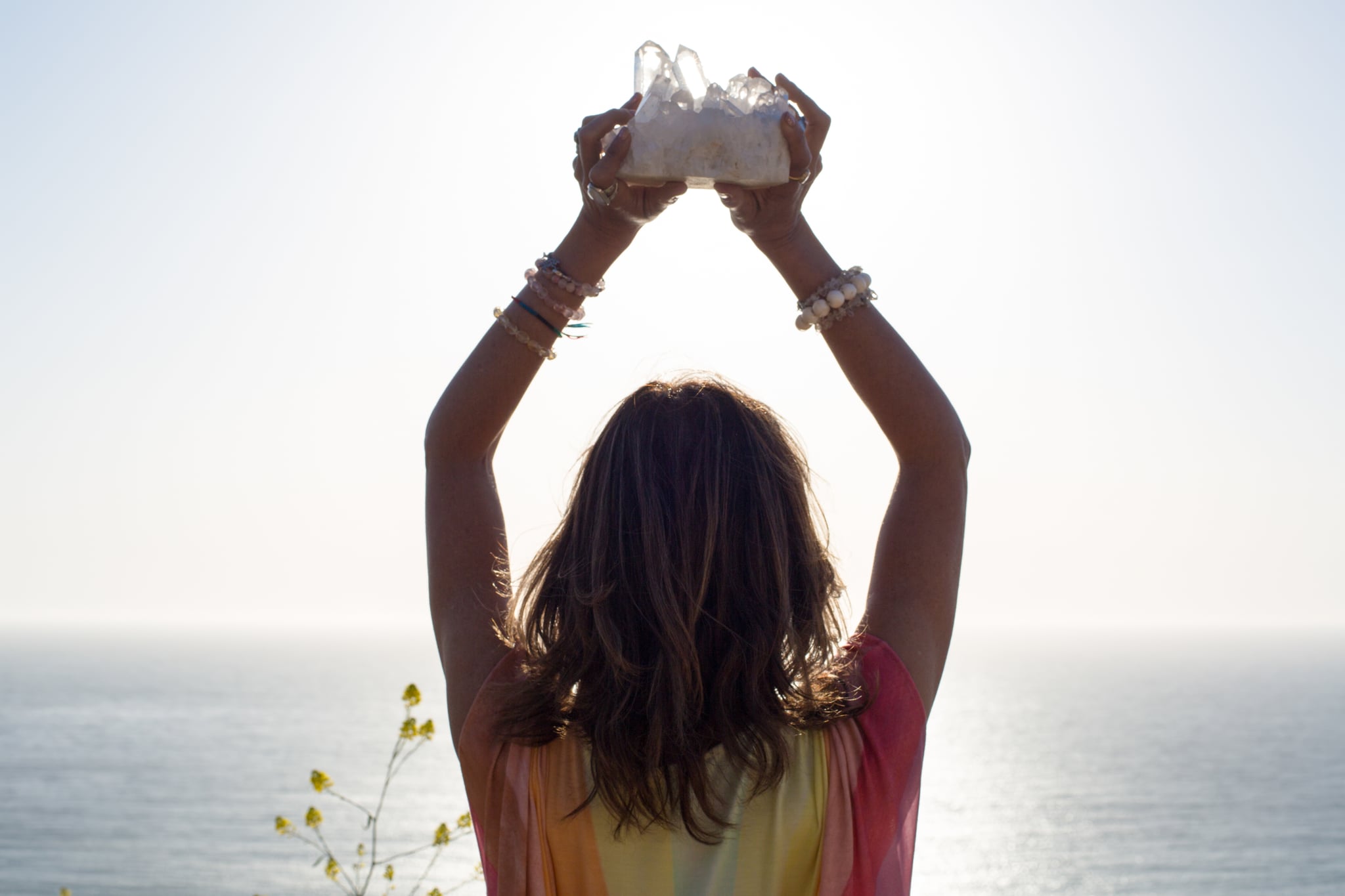 PS: What has been the most rewarding aspect of running your business together?
HA: That you're not alone. You get to share the successes (and the failures) with someone. You have someone to go to the highs and lows with. Because that's the reality of being in business. We started our company out of the trunks of our cars, and now we are a global brand. And we did it purely on passion, purpose, and a vision.
TJ: There's always someone to bounce ideas off of and to work through things with someone you can trust. Looking back at the beginning of the business and seeing where we started and what we've built over the past 17 years is so special. And it's even better that there's someone to share it with.
PS: Any advice for other women considering following their passions to open their own business?
HA: You have to continue to have fun, to grow, and to learn. As women, we are so multidimensional. It's important for us to not get locked into a box. Keep curious and go beyond what you think you're capable of — because you're capable of way more than you think. It's cool to be a female-owned business because you can write your own rules — the sky is the limit.
TJ: Don't give up. Even if your idea or product may be ahead of its time. Stay authentic and true to yourself. And if you are living your life's purpose, you
will be successful.
Image Source: Photo Courtesy of Energy Muse Jewelry