How Can I Make My Job Application Stand Out?
The 1 Clever Way Job Seekers Are Landing Interviews These Days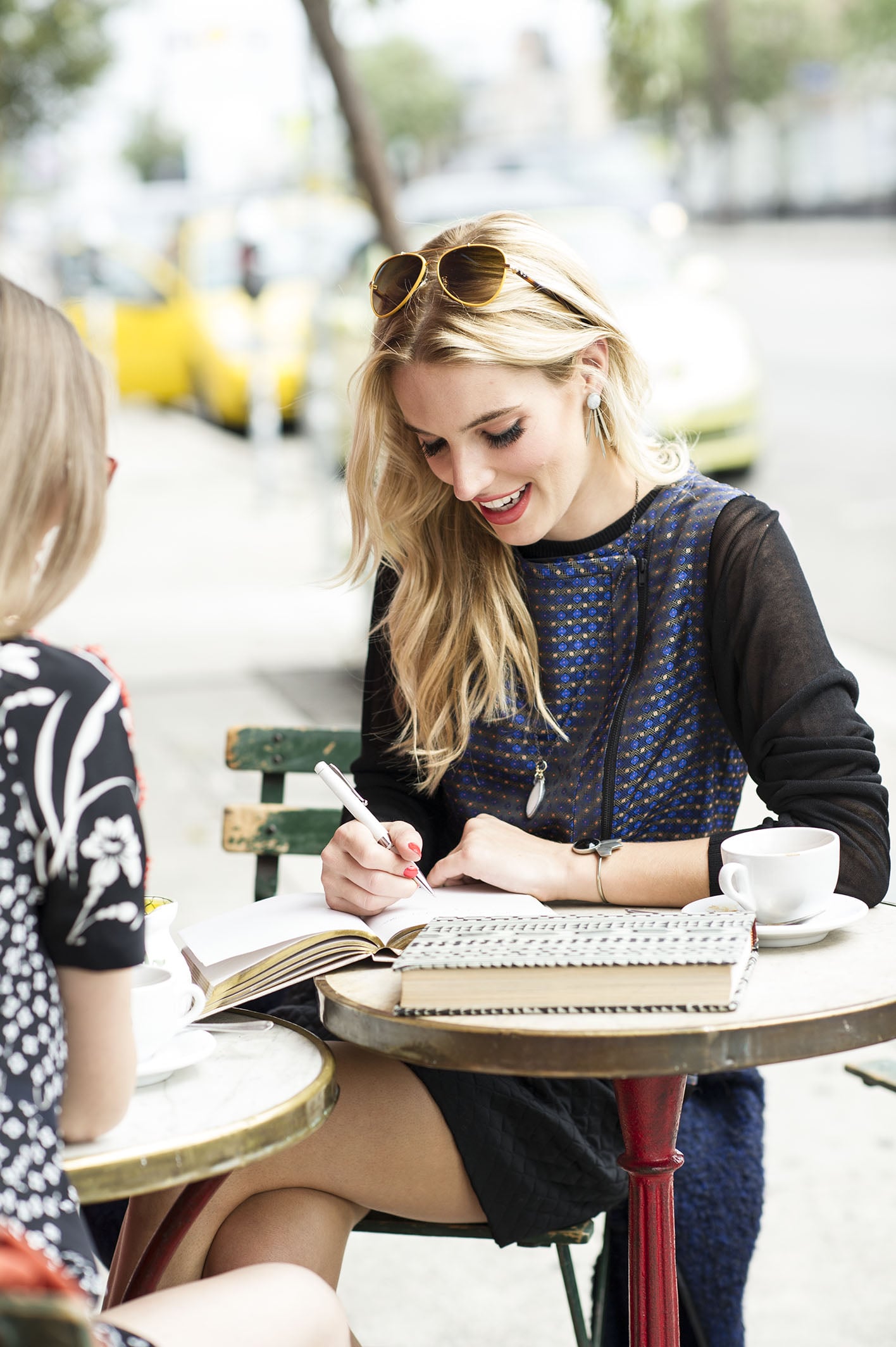 These days, landing an interview with your dream company can seem like a shot in the dark. It's often hard to know whether your application will stand out, especially when your only choice is to send your résumé and cover letter to a master email alias (like jobs@company.com) that seemingly gets shuffled into someone's spam folder.
This poses a common question among job seekers: in a fiercely competitive sea of equally qualified candidates, how can you ensure that a hiring manager will take a second glance as your résumé and offer you an interview? The answer, it seems, lies in creativity.
San Francisco resident Lukas Yla knows a thing or two about using creativity to stand out from the crowd. He's that guy who went viral last year for posing as a Postmates courier to hand-deliver boxes of doughnuts to potential employers. The cherry on top? He hid his résumé inside those boxes of sweets. Last time we checked in with Lukas via email, he told us this tactic landed him 10 interviews. Pure genius, right? Well, it seems like his clever strategy is spreading like wildfire, as Imgur user sarah posted the photo below to show how a job seeker recently used the same exact tactic to their advantage.
An Imgurian brought us a box of donuts with his resume attached. He got an interview. :)
This made us wonder: are doughnuts — or food in general — the secret way to a hiring manager's heart? We decided to reach out to the user that posted the photo to hear her thoughts. The woman turned out to be Sarah Schaff, Imgur's director of community, and she told us that as soon as the job seeker stopped by the office with a box of doughnuts, Alan Schaaf, the company's CEO, glanced at the attached résumé and offered him an interview on the spot.
Sarah admitted this wasn't the first time a dedicated Imgurian offered the employees a gift, as she's received stuffed animals, edible treats, flowers, and, interestingly enough, a potato. Sometimes, that little extra touch of thoughtfulness goes a long way in helping to differentiate yourself among other job hopefuls. "I respect anyone who is willing to put in some extra effort to make themselves stand out and show a bit of their personality," she explained. "That said, you don't need doughnuts to get a job at Imgur! You just need talent, skills, and passion for your work."
There you have it, folks. You can read all the helpful résumé tips you'd like, but our bets are on this being the best tip to come from 2017 so far.
Image Source: POPSUGAR Photography / Matthew Barnes