How to Earn Money Online
13 Ways to Make Money Online That Aren't Scams
Looking to earn some money on the side? The Internet can help. Wise Bread has rounded up 13 scam-free ways to make money online, from TaskRabbit to Skillshare. Keep scrolling to start raking it in!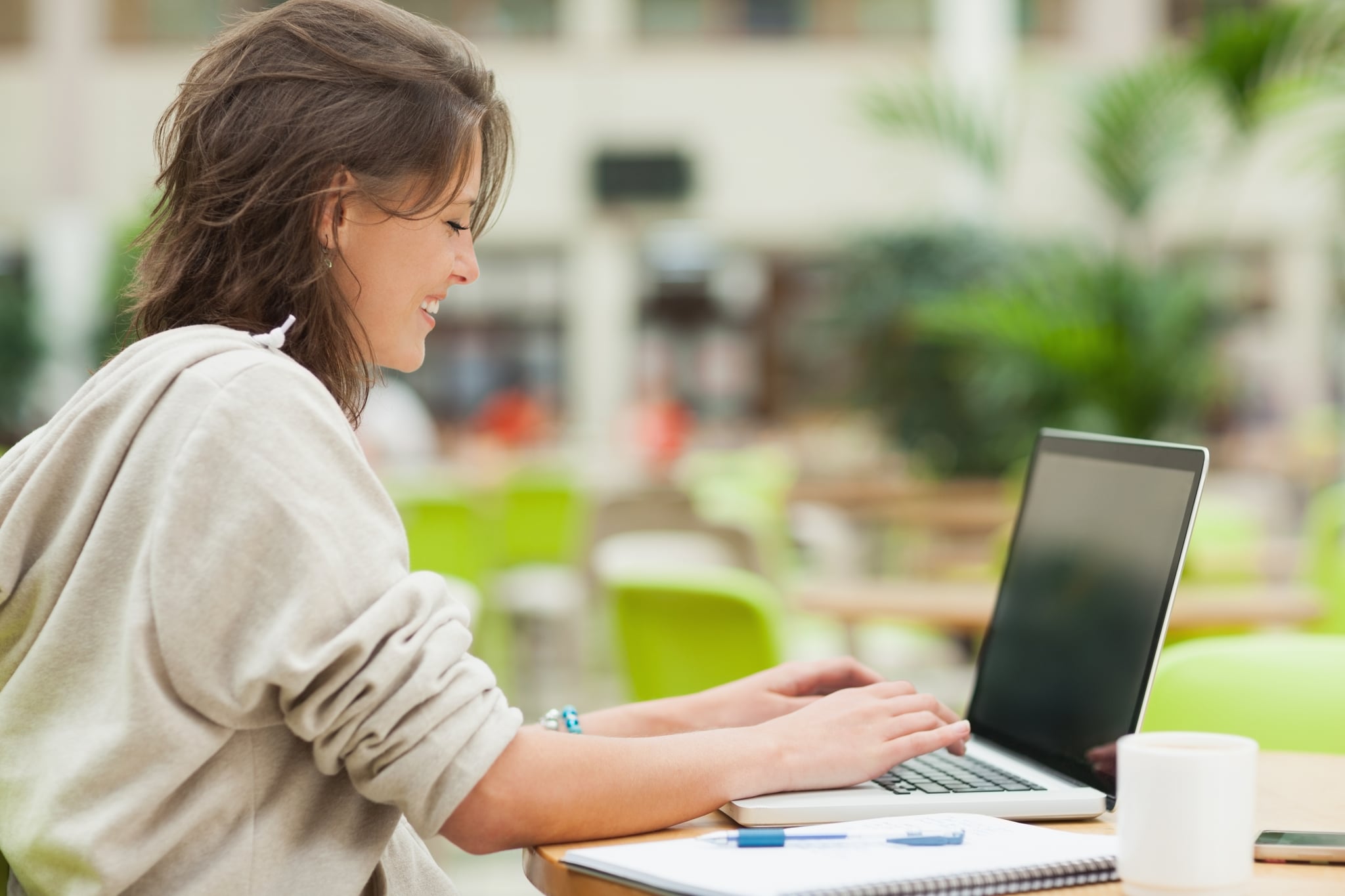 Welcome to the gig economy!
Thanks to faster and better start-ups sprouting all around the country, you are now able to make some extra dough on the side. You might even be able to ditch the whole 9-to-5 nonsense and set your own hours by booking gigs online. Whether it's tutoring children on the fine art of calligraphy or delivering meatball sandwiches to hungry office staff, there is a way to make money online, waiting for you.
Related: Twelve Side Jobs For Stay-at-Home Moms and Dads
Jack- (and Jill-) of-All-Trades
Let's start with the gigs that are available to those who are competent in many skills, but not necessarily outstanding in any particular one.
1. TaskRabbit
Unlike Liam Neeson in Taken, you don't have a set of "particular skills." But if you have a lot of free time and a great attitude, then TaskRabbit allows you to make money for tasks such as:
Waiting in line for concert tickets.
Installing blinds.
Assembling Ikea furniture.
Cleaning an apartment for somebody moving out.
Becoming part of a flash mob.
This service is currently available in 19 cities — including Austin, TX; Chicago; and Seattle — and each task is insured up to $1 million. While the fine print states that TaskRabbit takes 20 percent from your fee, it also guarantees you a minimum of one hour for payment.
2. Postmates
If you felt the biggest adrenaline rush watching Joseph Gordon-Levitt in Premium Rush, then you are a perfect candidate for joining the urban courier service Postmates. The service only requires you to be older than 18, have a method of transportation (e.g., bike, moped, car), and an iPhone.
Deliveries range from restaurant takeout to shopping pickup, so you have to be flexible, upbeat, and ready for anything (legal).
3. Fiverr
What if you're a bit more experienced than the average master of all trades? If you are really good at one of your many skills and are able to complete it fast, then you can churn that specific skill on Fiverr. Some examples of Fiverr gigs are:
All gigs pay $5, so you need to be creative to provide irresistible "gig extras" — such as same-day delivery, files in high resolution, or alternative takes — for your clients to book. Gig extras often range between $10 and $20 and provide a well-needed boost to make Fiverr worth your while.
4. Fancy Hands and Zirtual
Unleash your inner Peggy Olson, Joan Holloway, or Pam Beesly by offering your kick-butt secretarial and personal-assistant services to the highest bidder. Through Fancy Hands and Zirtual, you can get paid for requests such as:
Coordinate airport pickup and car rental for a traveling businessman
Research the cheapest (and fastest!) way to ship an unusual package from DC to Miami
Coordinate appropriate meeting times for a party of 15 people
Organize a Dropbox folder of pictures for a real estate broker by property listing
Teacher and Tutor
If you've got skills so mad that you can take somebody to school, then you can make money online by offering your teaching and tutoring services.
5. Skillshare
Skillshare is such a popular option to make money online by teaching, that even actor James Franco jumped on the bandwagon with a 15-video lesson on screenwriting for short films. Heck, even famous marketing whiz Steve Godin offers not one but two courses.
Other examples of classes you can create to make some side money include:
6. WyzAnt
I cannot tell you how to pronounce the company name, but I can tell you from personal experience that WyzAnt is pretty neat. This tutoring search engine matches students with more than 75,000 tutors in hundreds of subjects, such as math, science, test prep, and foreign languages.
The site is great for new and experienced tutors to expand their client base without spending any money on advertising. Most WyzAnt tutors set their hourly rate between $30 and $60. Keep in mind that the site keeps 40 percent of your payment until you become an established tutor. However, WyzAnt does offer several incentives to boost your earnings. For example, they often run promos during which you keep 95 percent of your payments when referring new students to the platform.
7. Tutor.com
Unlike WyzAnt, Tutor.com focuses on online tutoring. Since you meet with your students in an online room, you are required to have a good computer and a reliable Internet connection. Another important difference from WyzAnt is that Tutor.com offers you a minimum average of five hours per week, which is important for teachers looking for more steady income. As a sample of potential income, Tutor.com claims that its most active chemistry tutors earn anywhere from $800 to $1,600 a month.
Driver
If you've got a nice set of wheels and driving skills that would make Jason Statham of The Transporter green with envy, then you should explore becoming a freelance driver.
8. Lyft
Known for the pink mustaches on the hoods of its cars, Lyft is a peer-to-peer transportation service that focuses on smartphone users that request rides on the go. The entire application can be completed through your smartphone, and it includes:
A background check.
A review of your driving record.
Current auto insurance.
If you pass the driver orientation, then you are on your way to making money as a part-time driver. Lyft welcomes both full-time taxi drivers and part-timers looking for an extra buck.
9. Uber
If you talk about Lyft, you have to talk about Uber. Both transportation services are pretty much the same. However, there are a couple important differences between these two:
1. Uber comes in two flavors: Uber (black town car, fancy-pants service) and uberX (lower-cost Uber service). Lyft is comparable to to uberX.
2. A driver that uses both Uber and Lyft, whose answer has been upvoted more than 200 times on Quora, claims that:
The majority of Lyft drivers are women, while the majority of Uber drivers are men.
Generally, uberX is cheaper than Lyft.
While Lyft focuses on friendliness, Uber focuses on professionalism.
10. Getaround and RelayRides
Do Lyft and Uber sound like too much work? If you are not interested in playing Driving Miss Daisy anytime soon but do have a car sitting around most of the time, then you can look into Getaround and RelayRides. Both peer-to-peer car-sharing services allow people with idle cars to rent them out to individuals.
Along those lines, you might want to:
Host
If you enjoy being the hostess with the mostest, then cash in your good customer-service skills with these three options.
11. Airbnb
If you've got a spare couch or a whole rental property, then you can post on Airbnb, an online marketplace for vacation rentals that connects hosts and guests around the world.
The great thing about Airbnb is that you have total control over your pricing and your guests. Also you can decide how much (or how little) your property is available. By forcing all users to link their Facebook profiles to their accounts, Airbnb turns out to be a more reliable source of guests than alternatives, such as Craigslist or random bulletin boards. You get a better overview of who is interested in your property.
12. DogVacay
Turn your love for pooches into a business by becoming a DogVacay host. This is a great opportunity for dog lovers that have either the available space or the skills (e.g., grooming, training, or walking). This online community takes a 15 percent service fee for hosts, provides $3 million in commercial general liability, plus $25,000 of veterinary coverage for dogs in your care, custody and control, and provides 24-7 emergency support. Keep in mind that the site highly encourages its hosts to create a PayPal account to process payments. If you insist on getting a check through the mail, be ready to take a $5 charge and wait up to seven business days for payment.
13. JustPark
If you want to keep things as simple as possible, then you can rent out your parking spot through JustPark. This is a great way to make money online in crowded cities, where parking spots are limited and come at a premium. The beauty of this service is that theoretically you can make your parking spot at home available while you're at work and vice versa. Talk about maximizing your earnings potential!
— Damian Davila
Check out more great stories from Wise Bread: