How to Get a Promotion at Work
Your Ultimate Checklist For Getting a Promotion
Are you looking to get promoted at work? Our friends at Levo are here to help you land the promotion of your dreams. Check out this checklist of seven easy things you can do to help move up the corporate ladder.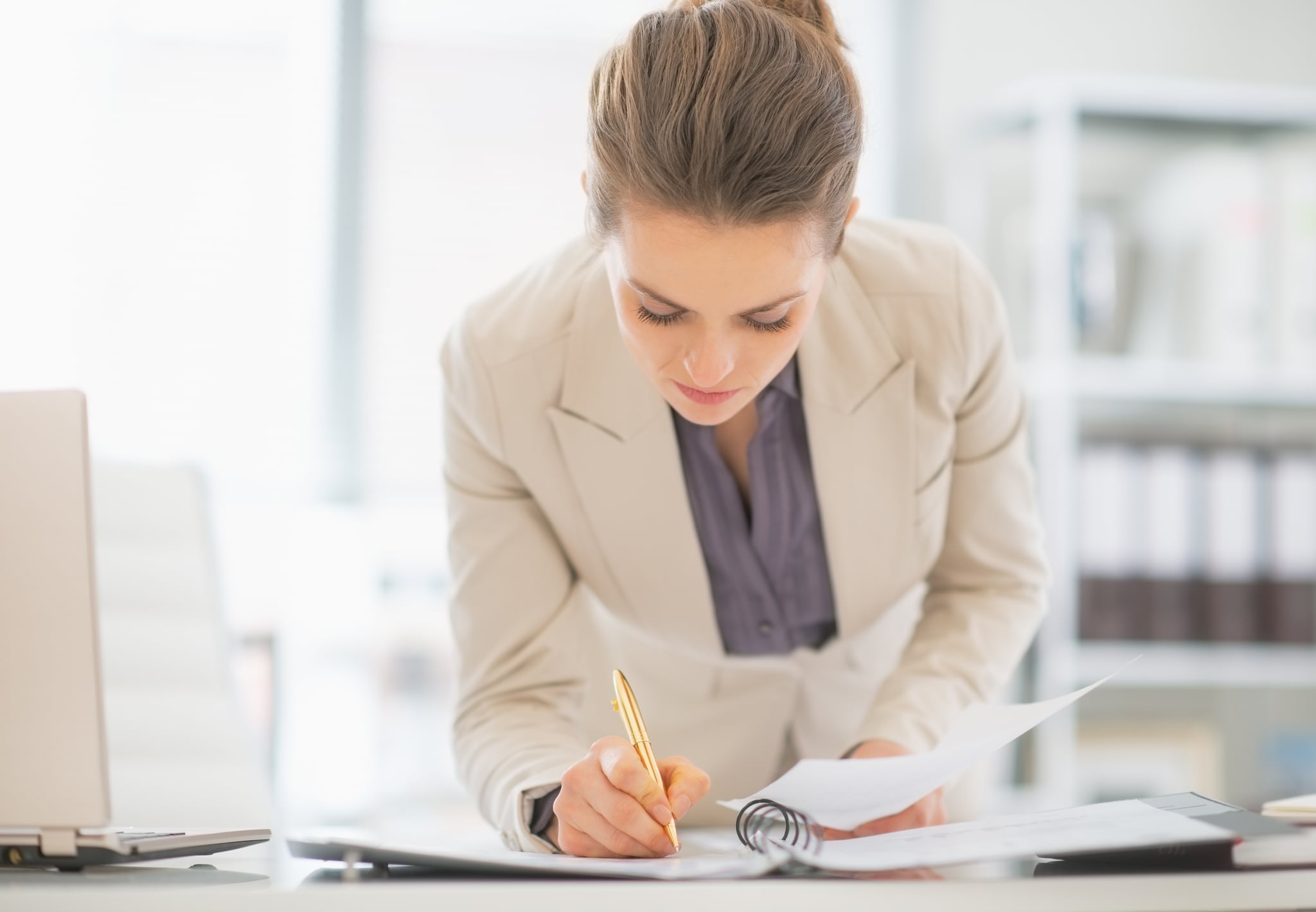 Now that you've changed your mindset toward getting a promotion, you're probably thinking okay — now what? What steps can I take right now to start positioning myself for a bump up the ladder? How can I assure that when a job I am supremely qualified for opens up, I won't be passed over? Bonnie Marcus (@selfpromote) asks the question herself in her brilliant book The Politics of Promotion: How High-Achieving Women Get Ahead and Stay Ahead.
"Many women say they want to reach leadership positions," Marcus writes. "They proclaim their ambition and dedication, yet when push comes to shove, they back off. Of course there are many reasons why women opt out or remain stuck in their current positions; timing is everything, and it has to be the right time for them to focus on their career path. But it's a choice: a choice to move forward or stay put." Ready to make that choice? Levo talked to Joanie Connell, Ph.D. (@ConnellLessons), CEO and president of Flexible Work Solutions and author of Flying Without A Helicopter, to build your checklist for moving forward.
1. Take on more responsibility in your current role.
"As opportunities arise, volunteer to take on new responsibilities or even responsibilities that are outside of the job scope. Demonstrating the ability to lead and be responsible is important for being promotion material. Also, showing extra commitment to the organization will help. Leaders need to show that they share the company's values."
2. Manage up.
"Managing up means working with your manager and making sure she or he appreciates your efforts and results. This does not mean bragging. It means keeping your manager in the loop when you get something done and also showing support of your manager to others. Remember, it's a two-way street. You have to support your manager to get support back."
3. Think like you're already at the next level.
"Instead of just doing your job well, think of the bigger picture. Think about what issues the organization is facing. Help to solve them. Come up with ways to align you and your work to those bigger concerns and speak in those terms."
4. Be a leader in your team.
"Become known inside and outside of your department. Be the one people come to with questions. Be the person who gets things done, who knows who to call, the person who people want to work with."
5. Build strategic relationships.
"Usually more than one person makes a promotion decision. Therefore, it is necessary to have multiple key people on your side. Build relationships with influential people. This is best done by offering your services to them to help them out and to prove you're capable. Expect nothing in return, but do so hoping that in the long-run, their appreciation of you and your abilities will carry weight in your future."
6. Ease up on the job-hopping.
"Employers want to have confidence that the person they promote will stick around for a while. Someone who has a track record of frequently leaving jobs is not going to be taken seriously, and certainly won't be chosen over someone who has stayed loyal to the company for a while."
7. Be patient.
"Millennials expect to be promoted more quickly than their employers do. It can take time to get these opportunities, even if someone has the skills. Often times, employers want to see an employee succeed in multiple different contexts to make sure he or she can handle whatever comes their way in the next role. In other words, employees need to prove themselves over time and different situations to show they can handle harder work."
Check out more from Levo League: