PepsiCo CEO Indra Nooyi on Women Having It All
What This Fortune 500 CEO Said Will Validate Women Everywhere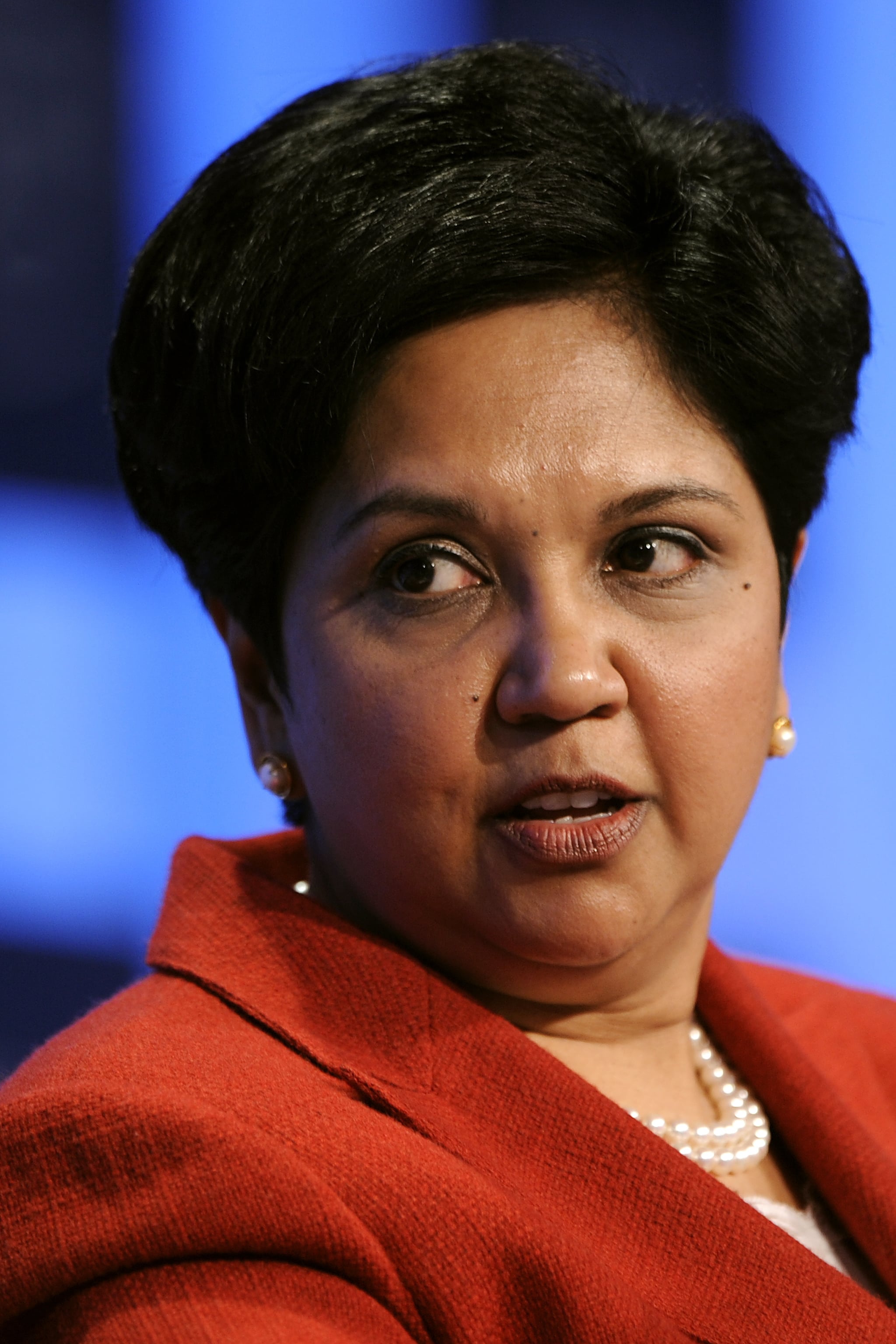 We're so inundated with messages from females leaders on how we can have it all, that it's refreshing to see such an honest confession from PepsiCo CEO Indra Nooyi on her struggles with motherhood. Somehow admitting this weakness makes her look even stronger. It takes a lot of self-awareness and courage to make this admission to the public.
In an interview with The Atlantic, Nooyi says:
I don't think women can have it all. I just don't think so. We pretend we have it all. We pretend we can have it all. My husband and I have been married for 34 years. And we have two daughters. And every day you have to make a decision about whether you are going to be a wife or a mother, in fact many times during the day you have to make those decisions. And you have to co-opt a lot of people to help you. We co-opted our families to help us. We plan our lives meticulously so we can be decent parents. But if you ask our daughters, I'm not sure they will say that I've been a good mom. I'm not sure. And I try all kinds of coping mechanisms.

I'll tell you a story that happened when my daughter went to Catholic school. Every Wednesday morning they had class coffee with the mothers. Class coffee for a working woman — how is it going to work? How am I going to take off 9:00 on Wednesday mornings? So I missed most class coffees. My daughter would come home and she would list off all the mothers that were there and say, "You were not there, mom."

The first few times I would die with guilt. But I developed coping mechanisms. I called the school and I said, "give me a list of mothers that are not there." So when she came home in the evening she said, "You were not there, you were not there."

And I said, "ah ha, Mrs. Redd wasn't there, Mrs. So and So wasn't there. So I'm not the only bad mother."

You know, you have to cope, because you die with guilt. You just die with guilt. My observation, David, is that the biological clock and the career clock are in total conflict with each other. Total, complete conflict. When you have to have kids you have to build your career. Just as you're rising to middle management your kids need you because they're teenagers, they need you for the teenage years.
Moms reading this might be feel validated to hear from Nooyi that it's impossible (or at least, very, very hard) to run a billion-dollar company and raise kids at the same time.
Our takeaway: you may not be able to do it all — and that's OK.