8 Personal Finance Apps You Need in Your Life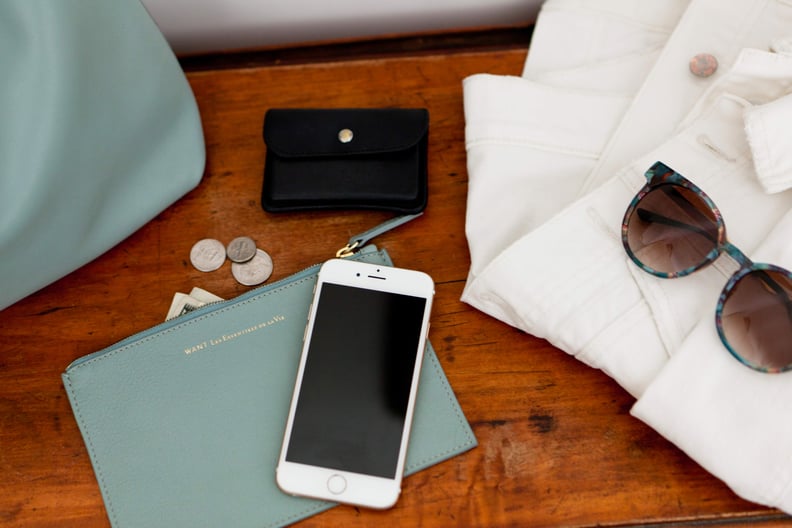 POPSUGAR Photography | Mark Popovich
POPSUGAR Photography | Mark Popovich
Looking for the perfect personal finance app? We did some research, and we're sure there's at least one app that will help you manage your money as seamlessly as possible. After all, it doesn't need to be nearly as complicated as that Excel spreadsheet you usually (always) forget to fill out.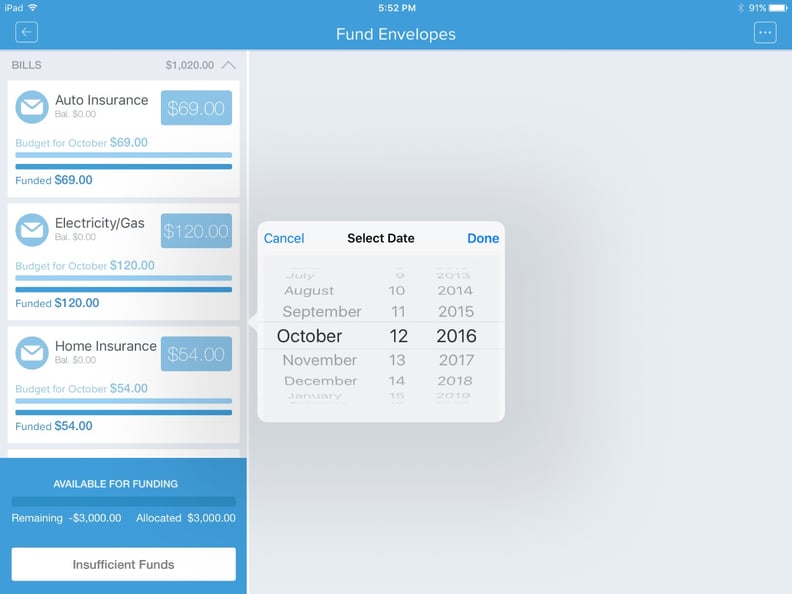 For the Budgeting Boss
Mvelopes (free) is the app for anyone looking to keep a realistic and extremely organized budget. You've probably heard of people on cash-based diets dividing all of their bills into separate envelopes: one for groceries, one for utilities, even one for date nights! But for those of us who prefer electronic payments, Mvelopes gets you, girl. Not only can you capture receipts as you go, manage a budget, track bills, and plan ahead (we see you clapping, A-types), you can also make decisions easily based on what you have left to spend.
Available for iOs and Android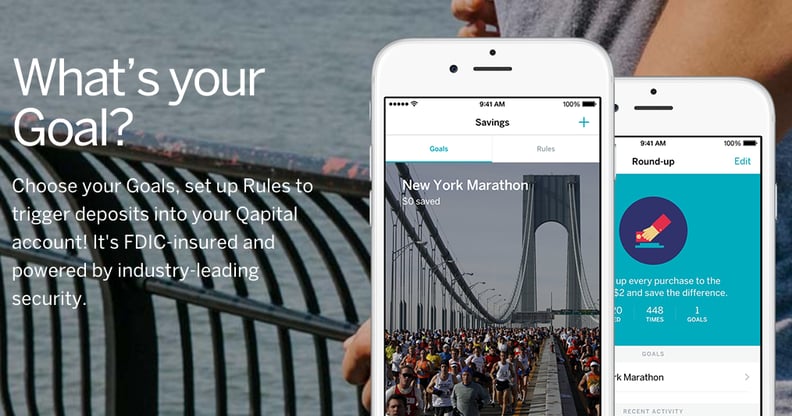 For the One-Stop-Shoppers
Looking to control every single aspect of your finances within one budget? There is a Qapital (free) app for that. The beauty of this app is that you get to set your own rules like the queen you are. Have a few guilty pleasures? Set a limit. Like a good challenge? Set goals with friends who also have the app. Want to save money without batting an eye? Use their round-up rule to make all purchases even, and have the change go directly to your savings. If only all money management were this universal.
Available for iOs and Android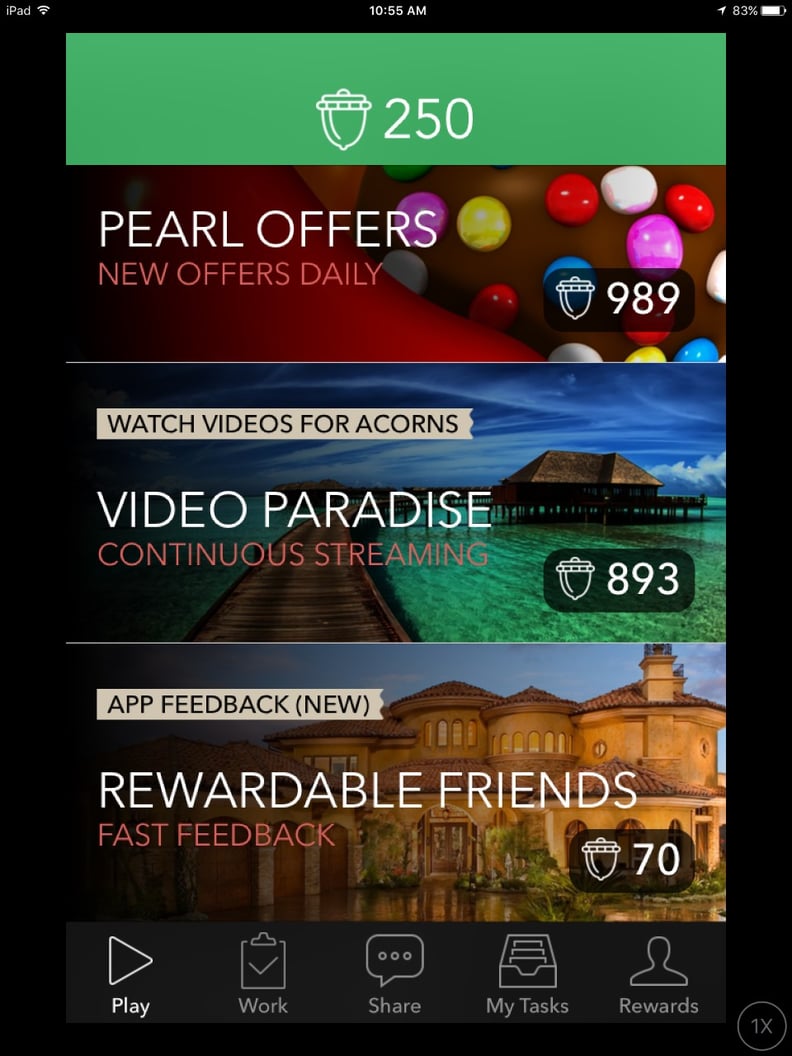 For the First-Time Investor
The thought of investing can be scary . . . so why not test the waters with the Acorns (free) app? All you have to do is link your bank account and spend money, and the app will round up those costs which then invest your spare change. Yes, seriously, just like that. Spend $5.10 on that PSL from Starbucks and the remaining $0.90 will go directly into your investments (because you're basically Wall Street now).
Available for iOs and Android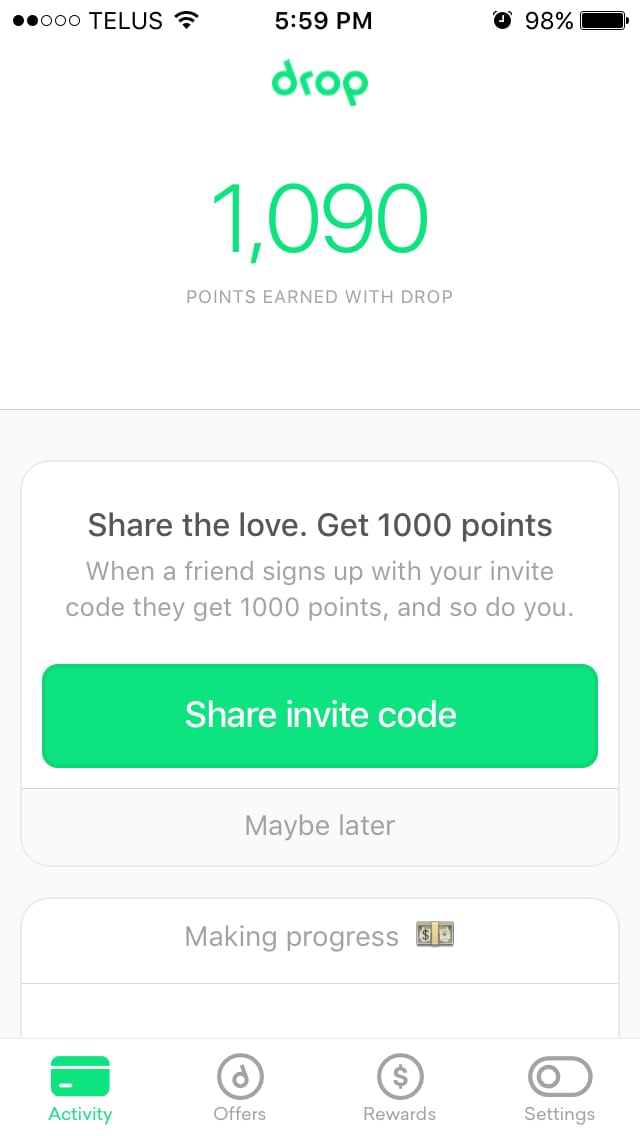 For When You Want to Treat Yo' Self
Ever wondered why your debit card can't reward you like your credit card does? Well, wonder no more. The latest app on the scene, Drop (free), allows you to earn reward points for the accounts you use every day, without doing any work (#millennialdream). Not only are they partnered with a few of our favorites like Starbucks and Sport Chek, they also offer wicked new deals daily for you to try out.
Available for iOs and Android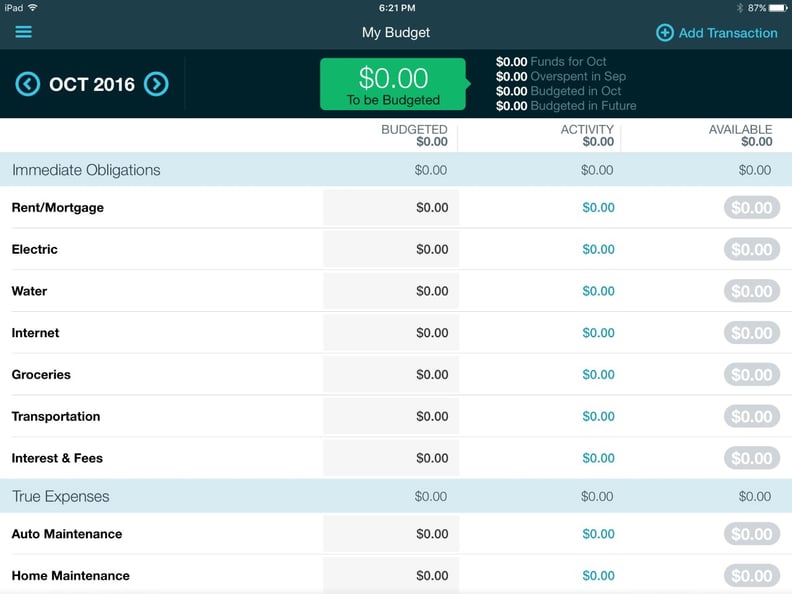 For the Money-Savvy Star
Think you already have your finances in check? Besides giving yourself a pat on the back, try YNAB (free), aka You Need a Budget. As much as we think we've got our budget in control, it's important to monitor spending anyways or even just check in once a month. YNAB's tools and versatility are perfect for those of us looking to stay on track with what we've already got going on.
Available for iOs and Android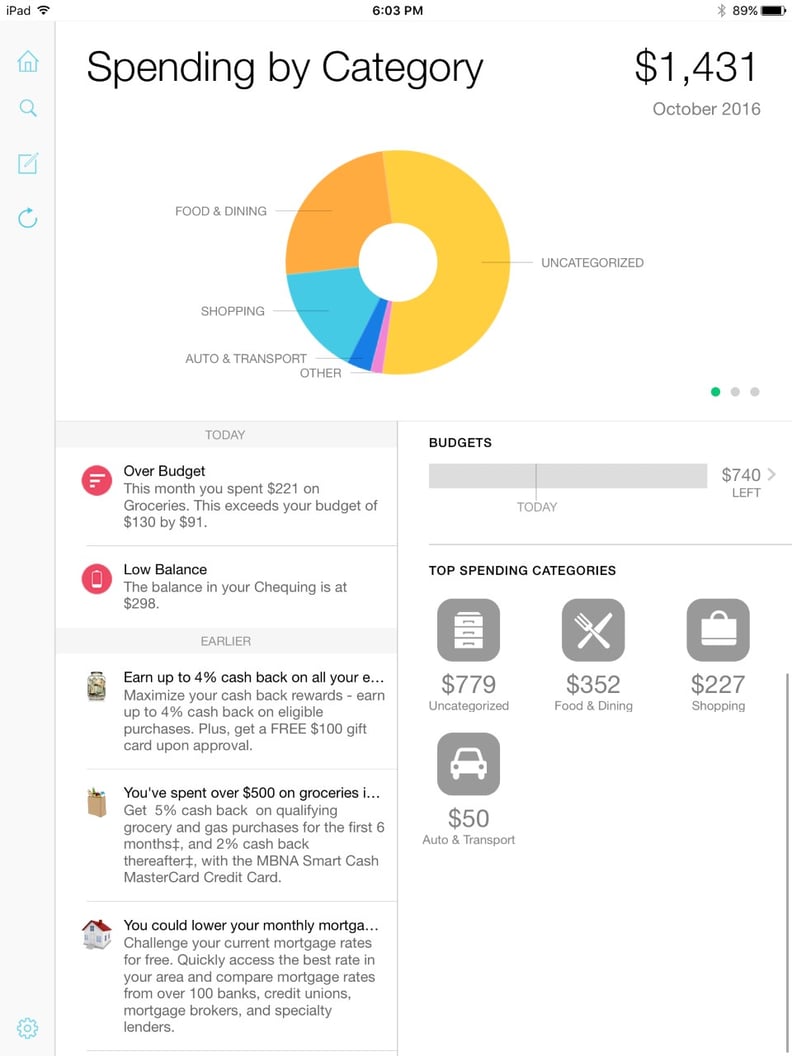 For the Forget-Me-Nots
We get it, sometimes bills slip through the cracks, we didn't have a chance to get to the mail, or we seriously just forgot. But that doesn't have to happen anymore. For those of you who are already fans of the Mint app, they now have Mint Bills (free). All you have to do is sign up and connect your accounts. From there, Mint Bills will send you a reminder and you are able to pay your bills directly through the app. Even better? They have an option to set up automatic payments (someone pinch us).
Available for iOs and Android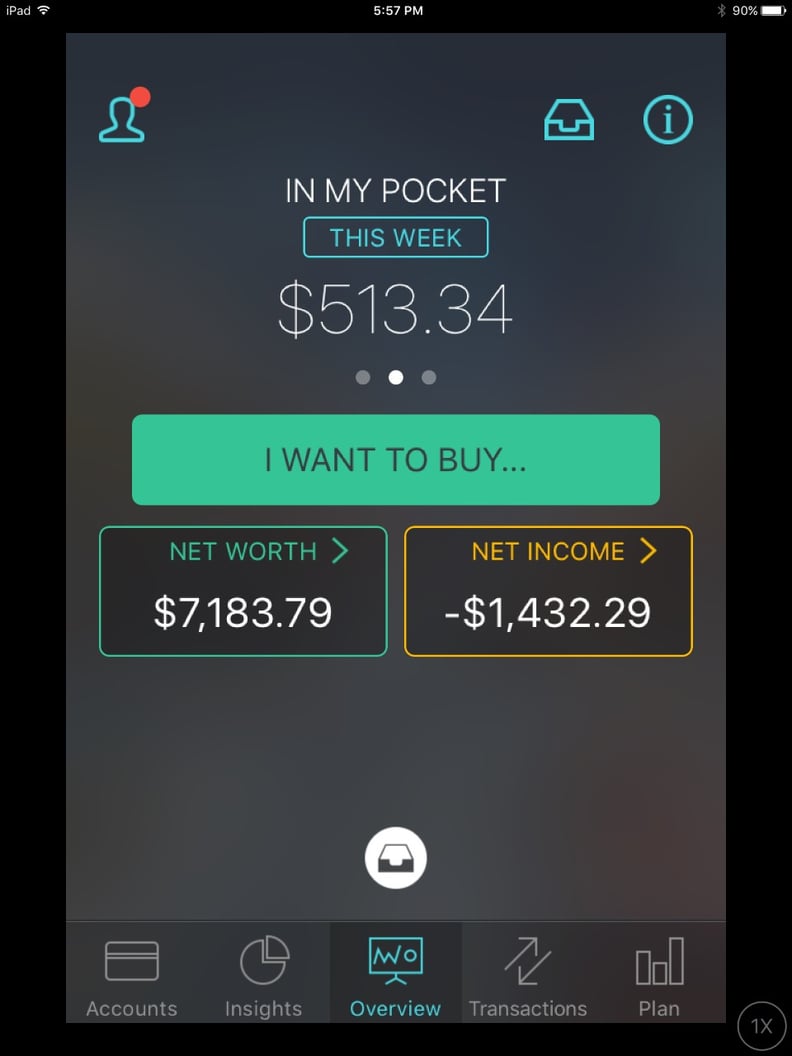 For the One-Day-at-a-Time Spenders
Personal finance can be a stressor when you realize most people plan their finances and spending for the entire month all at once. What about today, though? Don't worry, Pocketguard (free) totally gets you. They'll lay out the numbers for what you have in your pocket today. Not tomorrow, not next Wednesday . . . today. Pocketguard knows that it might be best for them to automatically calculate your expenses and give you a chance to relax.
Available for iOs and Android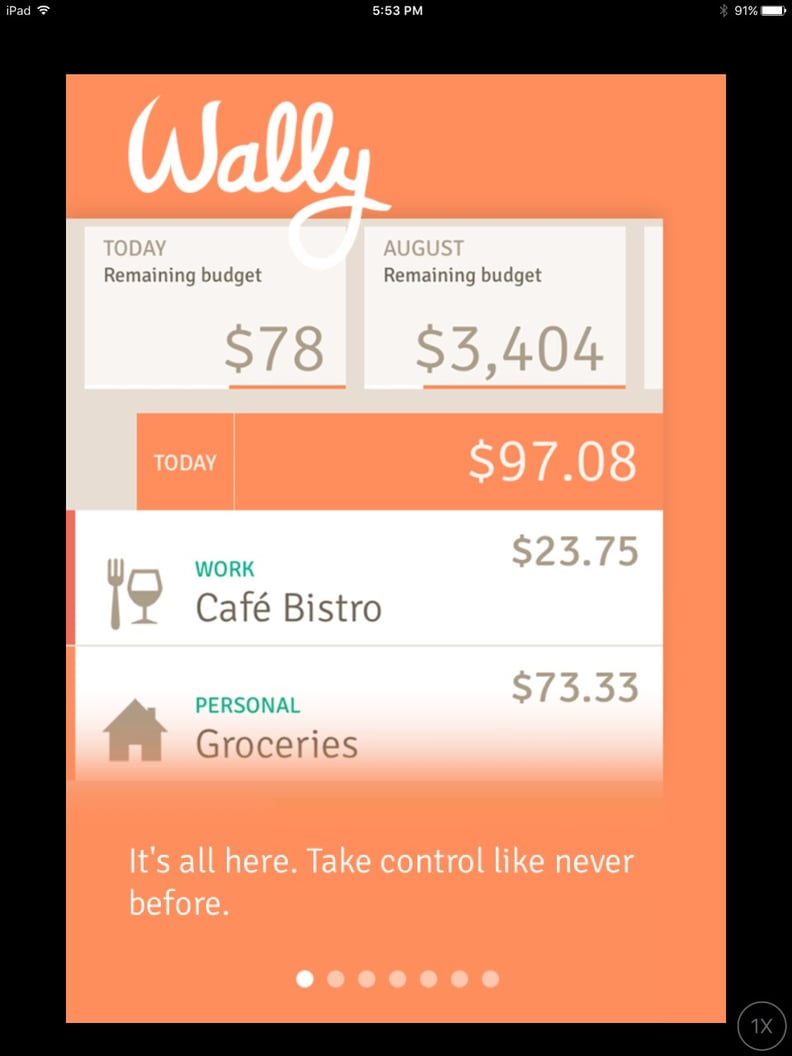 For the Accountability Buddies
Sometimes you just need someone to watch over your finances, keep it simple, and let you manage your money at your own pace. That's where Wally (free) comes in. Think of Wally as your personal accountability buddy that lives in your phone. Wally helps you compare any income to expenses, see where your money is going, and practically achieve the goals you're setting within the app — just like a true BFF would.
Available for iOs and Android