5 Ways to Feel Happier on Your Work Commute
Bestselling author and Oprah's happiness expert Shawn Achor is one of the world's leading authorities on the connection between joy and success. His TED talk is one of the most popular of all time, and he's worked with over a third of the Fortune 100 companies.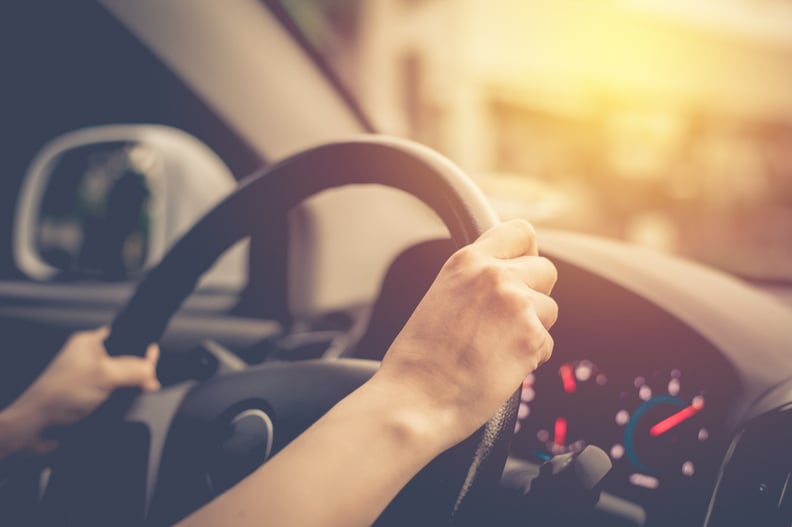 Are there ways to make your commute happier? Research says yes!
The question is how to choose happiness when life is stressful. The key is to redefine the drive toward happiness. After spending 12 years at Harvard University studying the connection between happiness and success, I realized I had been pursuing it wrong. While modern society tends to define "happiness" in terms of pleasure, the ancient Greeks defined it as "the joy we feel growing toward our potential." This definition changes the pursuit of happiness. Joy is something you can experience even when life is difficult or unpleasant — including on your often-stressful morning commute.
Now nearly two decades of research show that, scientifically, happiness is a choice, and happiness is an incredible advantage. When we choose to focus on the positive and pursue joy even when life is challenging, our business, educational, and health outcomes improve.
That's why I've teamed up with Buick for the "24-Hours of Happiness Test Drive." My new podcast, The Buick Road to Happiness, is designed to be listened to on the road to help increase drivers' calm, well-being, and overall satisfaction with life.
Here are five positive habits you can develop to ensure you have a happier commute:
1. Slow down.
We think we'll be happier once we get to work, but research shows it's actually the opposite. If you speed, and feel unconsciously stressed and less safe, you arrive at work more fatigued and LESS happy. Avoid the urge to speed! And pick a car that makes you feel safe. If you feel safe, your negative stress drops, which means that your body has time to recover and recharge in the car rather than feeling exhausted by the time you get home.
2. Take the HOV lane.
If possible, bring along a passenger! Social connection drives happiness. The greatest predictor of happiness is the breadth, depth, and meaning of our relationships. Social connection is as predictive of how long you will live as obesity, high blood pressure or smoking. And people who feel high social connection are 40 percent more likely to receive a promotion.
3. Shift your mindset.
Our brains crave novelty and save extra energy to use on new tasks. So when possible, try taking another route to get to your destination. Instead of trying to minimize your commute, try to maximize the energy and happiness you feel when you get there. If you arrive at work with a positive brain, your productive energy rises by 31 percent, so you can actually get home earlier!
4. Make sure you are comfortable.
There is a great connection between our minds and our bodies, so if our bodies feel comfortable in the car because of good design, then our brain can devote more resources to the positive — even taking time to perfectly adjust your seat matters. Otherwise you waste valuable resources unconsciously trying to decrease the uncomfortable feeling.
5. Invest wisely.
Research shows your brain's happiness adjusts to a bigger house in six months, but it never fully adjusts to traffic because it is different each day. So, if you are going to be in traffic, it is crucial to be in a car that makes you happy. More expensive doesn't necessarily mean better. In fact, if you feel like you got a good value for your car, you may feel happier for longer with that choice. And ultimately, if your car makes you feel calm, that will help short circuit the anxiety of traffic.
The bottom line: Quite simply, happiness lies in the journey — not the destination! By following these five simple ways to increase your happiness during your morning commute, you'll be setting a great foundation to be prepared for happier, more successful, and more rewarding experiences once you arrive at work in the morning and at home at the end of the day.