12 Finance Podcasts That'll Answer All Your Money Questions, and Then Some
Whether you're just starting out on your personal financial journey or consider yourself pretty well-versed in the world of finance, there's always more to learn when it comes to money. Budgeting, investing, and debt may not be the sexiest topics of discussion, but it's important to talk about these things with your partner, friends, and family. While approaching a conversation about your personal finances can be a bit intimidating and awkward — we get it! — podcasts are a great way to introduce those heavier how-to topics, like negotiating your salary or paying off debt.
Not only are podcasts an awesome financial learning tool, but they're essentially an audio encyclopedia of free advice from real money strategists and financial experts. We compiled a list of the best finance podcasts out there that focus on investing, getting out of debt, securing financial independence, entrepreneurship, money strategies, and more.
You'll hear from bestselling authors, economists, financial strategists, experts with decades of industry experience, and everyday people who are now debt-free. Each of these podcasts range in duration and frequency, so you can find the one that suits your financial needs and schedule best. Get ready to find answers for all those money questions you weren't quite sure how to ask.
Best For Beginners: Money Rehab With Nicole Lapin
If you consider yourself a complete financial newbie, this podcast is for you. Money Rehab with Nicole Lapin gives you the necessary tools to "rehab your wallet" and kick-start your journey towards financial freedom. Episode topics include overcoming financial anxiety, invoicing, emergency funds, rent, the wage gap, and more. Learning about finance can be extremely overwhelming, especially when you're just starting out. That's why host Nicole Lapin tailors each daily episode to one finely tuned subject or fan question, then sets the timer for 30 minutes. You get in and out without giving up a huge chunk or your day and walk away with money changing advice.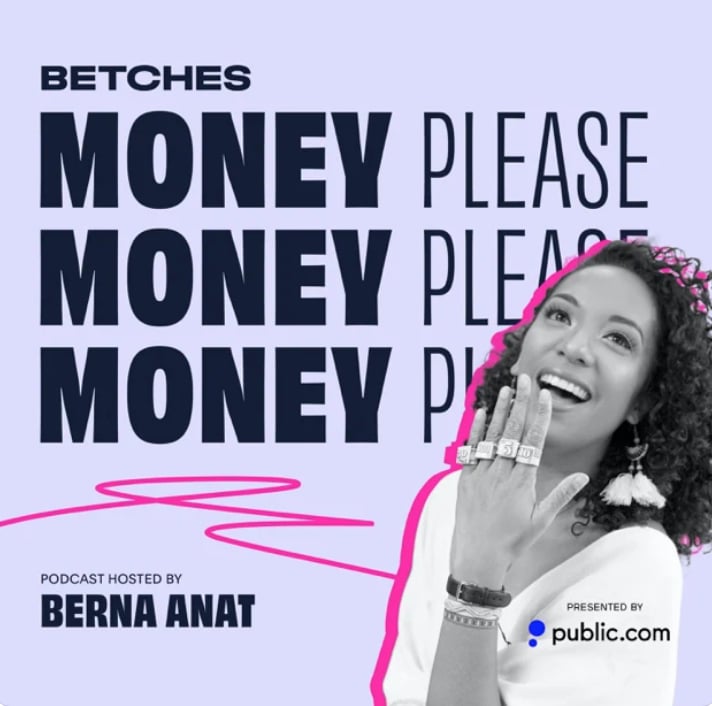 Best For Getting Into the Money Mindset: Money Please
Sometimes, the hardest part is getting yourself into the money mindset. If you can relate, then you'll want to subscribe to Berna Anat's Money Please podcast, which is dedicated to getting your financial mental health back on track in a stress-free way. Anat — whose job title literally reads "your personal financial hype woman" — sits down every Tuesday and Thursday to get you amped (and educated!) about all things personal finance. No topic is off limits.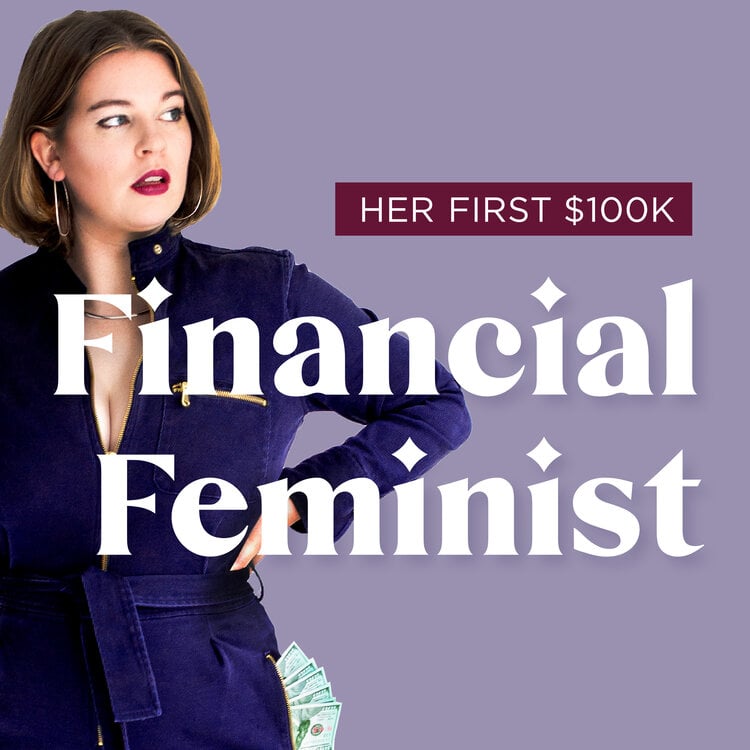 Best For Saving: Financial Feminist
By age 25, Tori Dunlap had $100,000 in savings. If that's not a stellar selling point for a finance savings podcast, then I don't know what it is. In Financial Feminist, a corporate marketer turned financial expert offers resources, advice, tricks of the trade, financial self-care activities, and more to help women everywhere reach their savings goals. Dunlap makes saving feel approachable and within reach, and she has a strict no-judgment ethos around money that allows listeners to relax and be honest about their relationship with money. This community is all about women helping women achieve their financial goals.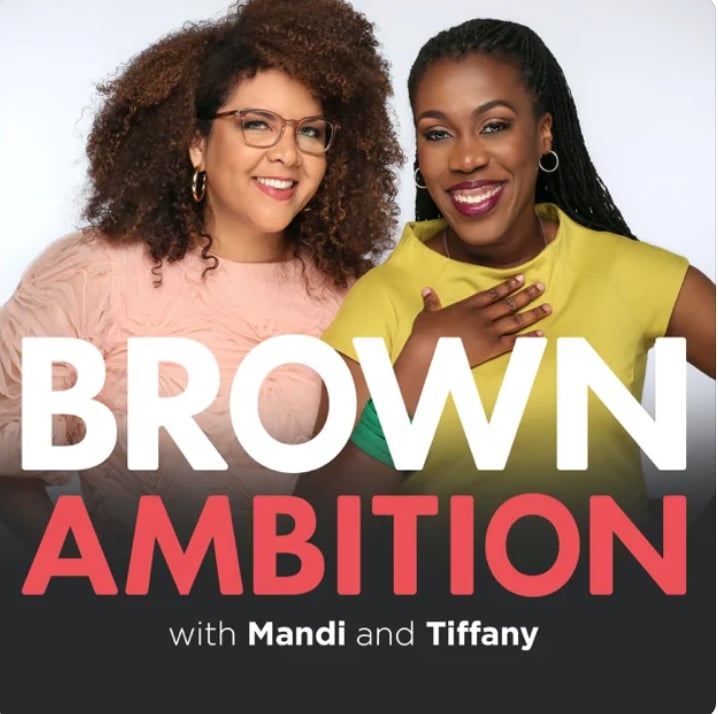 Best For Building Wealth: Brown Ambition
Hosted by finance expert Mandi Woodruff and award-winning financial educator and author Tiffany Aliche, Brown Ambition will help you build wealth and stop making poor career and money decisions that may have typically steered you off your financial plan. Awkward money conversations are a thing of the past. Here you'll learn how to confidently lead discussions about negotiating salary, paid leave, and employee financial perks and benefits. New episodes drop every Wednesday.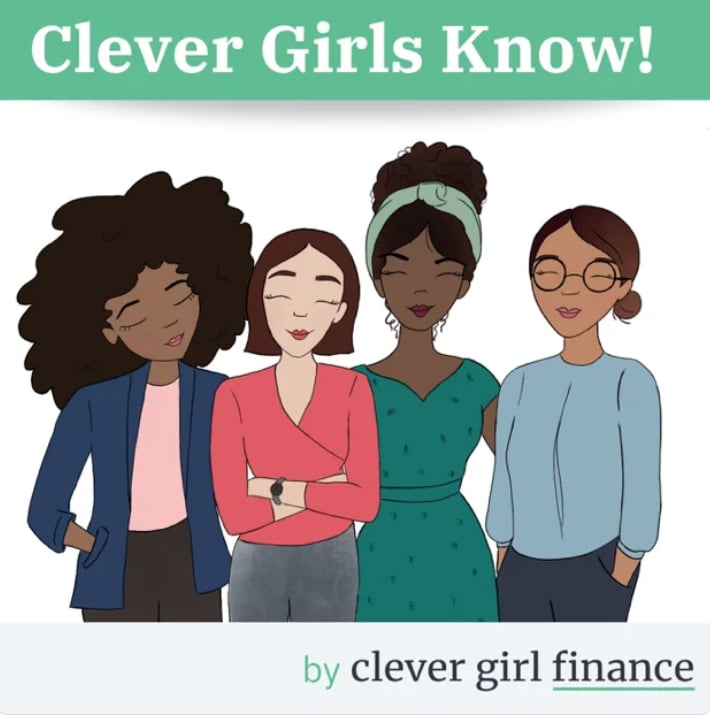 Best For Getting Out of Debt: The Clever Girls Know
Debt. It's the financial term no one likes to talk about, but this podcast embraces paying off debt, no matter how impossible of a task it might seem. Hosted by founder and CEO of Clever Girl Finance, Bola Sokunbi, The Clever Girls Know podcast was created to help women acknowledge and value their financial self-worth, and decrease their debt down to zero. Hear from money experts and real women as Sokunbi engages in raw, open conversations about overall financial wellness and limiting debt.
Best For Investing: Money For the Rest of Us
Consider Money for the Rest of Us your speed course on Investing 101. A former chief investment strategist, J. David Stein is pulling back the curtain on what it means to invest not only in business and real estate, but in yourself, too. Are timeshares a money wash? Should you be investing in Bitcoin? What even is Bitcoin? Stein tackles these topics one by one in easy to understand bite-size episodes, perfect for listening on your daily commute.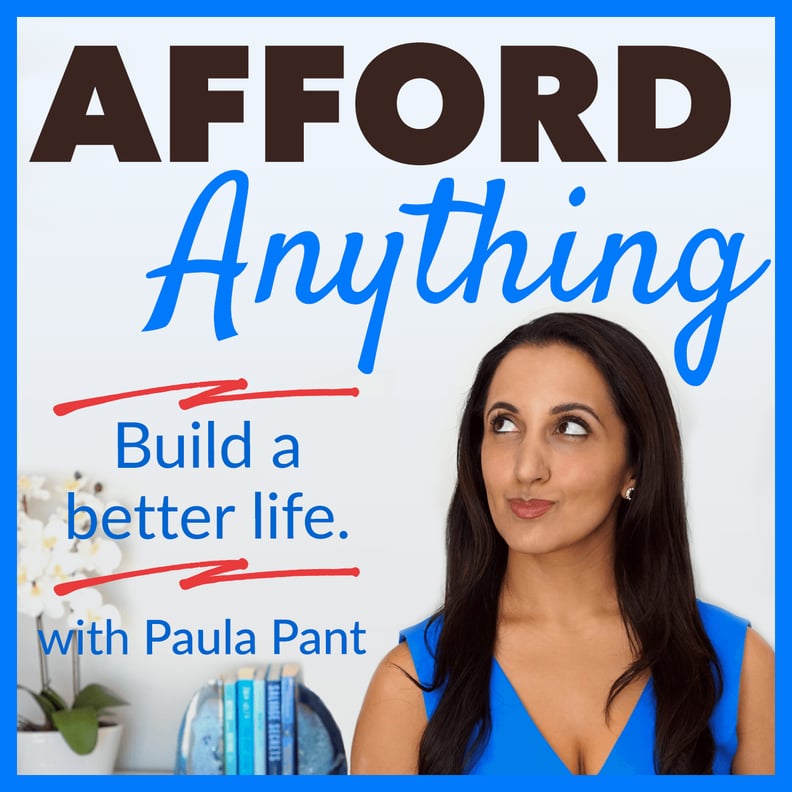 Best For Financial Independence: Afford Anything
Any question you've ever had about creating financial independence, Paula Pant has probably answered on one of her 346 (and counting) episodes of her finance savvy podcast, Afford Anything. Just like the name implies, this podcast will show you how you can afford anything (but not everything) while still taking care of your financial health. Medical bills, investing in real estate, 401K, and loans are just some of the financial topics Pant dives into. Her guests include millionaires, early retirees, psychologists, productivity experts, and everyday people. Her podcast is truly for anyone who's trying to understand their finances just a little bit better.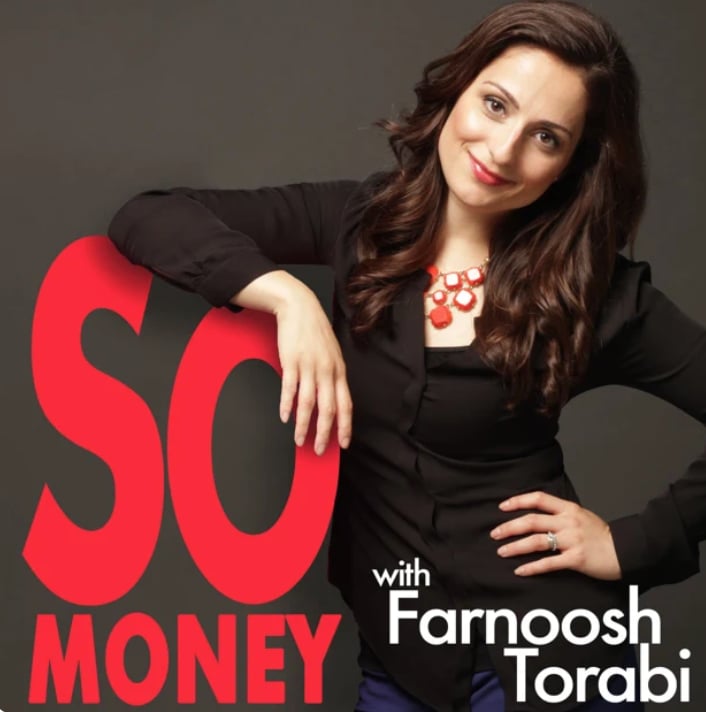 Best For Money Strategy: So Money With Farnoosh Torabi
Editor at Large of CNET Money, award-winning financial strategist, TV host, bestselling author, and podcast host Farnoosh Torabi could lead a master class in money strategy, she's that well-rounded and educated. So obviously when it comes to mapping out our own financial strategies, there's no one else you'd rather turn to for professional advice. Her weekly podcast consists of three segments: intimate money conversations with experts, financial basics, and a fun Q&A session called Ask Farnoosh. These episodes drop on Mondays, Wednesdays, and Fridays, so you can be sure you'll learn something new throughout the week.
Best For Couples' Finances: Couple Money
You and your partner are ready to take the next step in your relationship: combining finances. Great! So, now what? Host of Couple Money podcast, Elle Martinez discusses how couples can take a loving yet productive approach to those difficult money topics like debt, saving goals, monthly expenses, future planning, credit scores, and so on. Since most episodes fall under the 35-minute mark, it's great for on-the-go listening or when you have a few minutes to spare at home. Even better, listen to these episodes with your partner, so you can go on this financial journey together.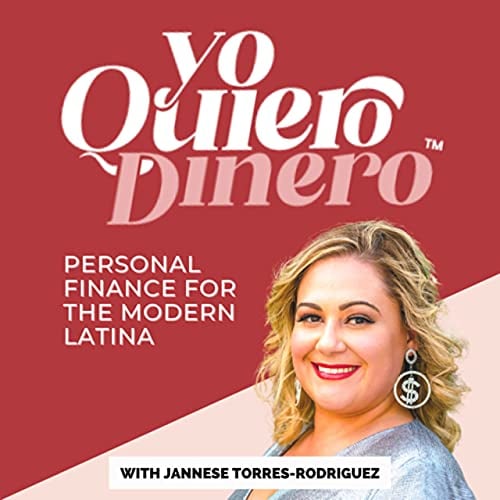 Best For Entrepreneurs: Yo Quiero Dinero
If you're an entrepreneur who'd rather spend the day decorating your new office than creating budget spreadsheets, then this podcast is for you. Follow along as Latina money expert and podcast host Jannese Torres-Rodriguez — and her fabulous rotation of guest speakers — walks you through the financial side of starting your own business or side hustle. You'll learn why it's important to have a budget, how to increase revenue, and so much more.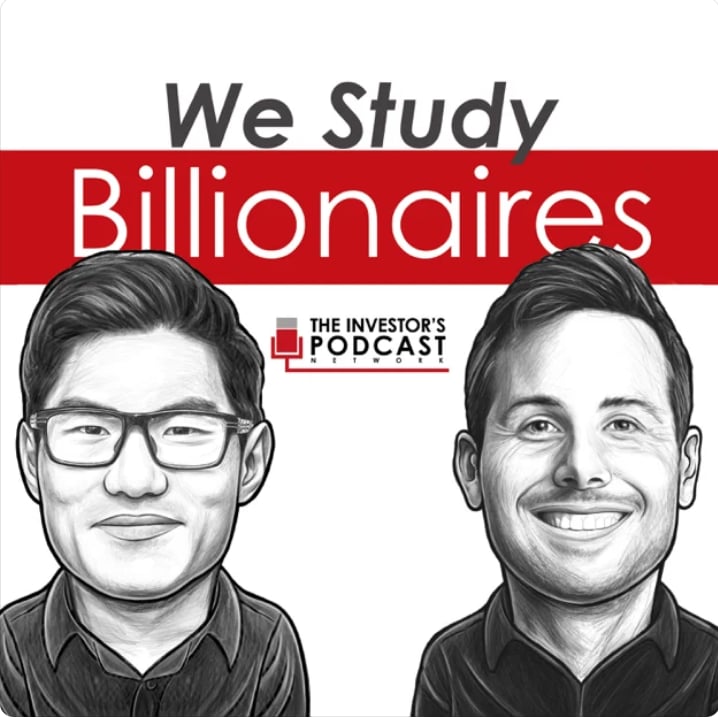 Best For Aspiring Billionaires: We Study Billionaires
Pegged as the academic approach to understanding finance, We Study Billionaires follows hosts Stig Brodersen and Preston Pysh as they put the richest people in the world under a finance magnifying glass and pick apart their every money move. They'll discuss what these financial giants did right or wrong, and how aspiring billionaires can implement those best practices into their own financial strategies.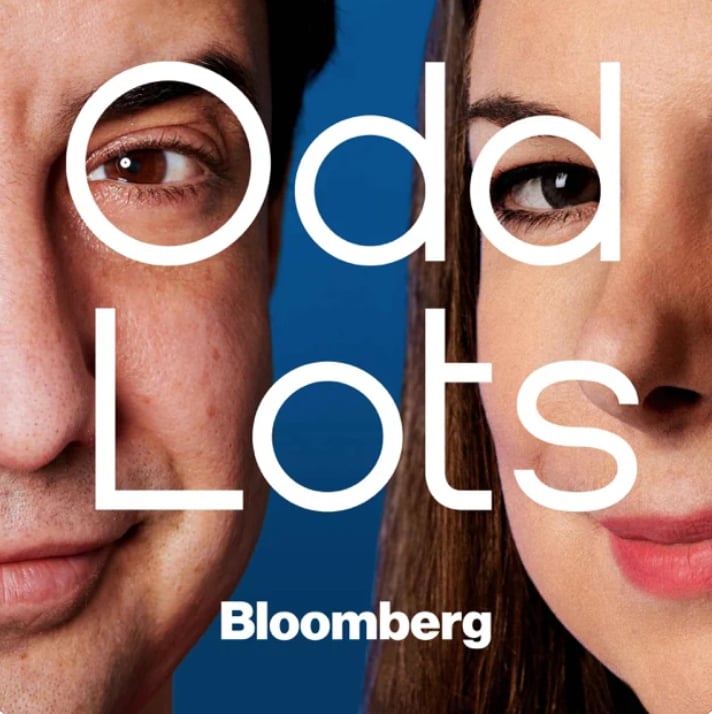 Best For Financial News: Odd Lots
Bloomberg's Joe Weisenthal and Tracy Alloway come together every Monday and Thursday to break down everything that's happening in the world of finance from inflation to cryptocurrency to financial markets and the overall global economy. Most episodes feature a guest who offers up valuable advice and expertise on the day's headline. This finance news podcast is great for those who want to stay in the know on the economy but don't enjoy sitting down to watch the news.