4 Important Networking Secrets You Won't Learn in Business School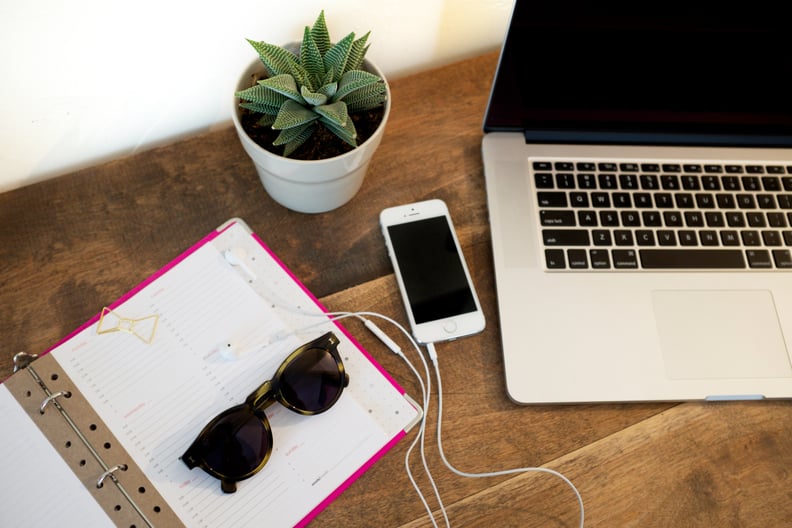 POPSUGAR Photography | Jae Payne
POPSUGAR Photography | Jae Payne
I've always been a huge proponent of meeting new people, making connections, and then following up — but in the most personal and least sleazy way possible.
So I recently sent a client a bag of cat poop coffee.
Wait — what?!
Yep, you read that correctly: I sent him a $70 canister of genuine Kopi Luwak coffee, which contains coffee that has been digested and fermented by wild cats in Northern Thailand.
Why would I do such a thing? Well, the last time we met we had both read an article about said coffee, and agreed that we were two of the adventurous few dying to try it. We spent a good five minutes at the beginning of our meeting discussing how it was harvested and pondering what it might taste like. While the rest of our meeting went smoothly and productively, that one personal detail stood out to me. So I sent him a bag with my usual post-meeting thank-you note . . . and you better believe that I heard back from him right away.
It doesn't take an MBA to know that "savvy" and "schmoozy" are not the same thing. Here's how to work the room at your next conference, cocktail party, or career event — the right way:
1. Business Cards
Whether you're one of 1,000 employees or one of one, there's no excuse not to have a polished and professional business card. It's easy to do with the plug-and-chug business card creator on FedEx's website. Stick to colors and design elements that say something about you without being distracting; so, if pink really is your favorite color, use it as an accent on white and gray cards. Don't use a photo of yourself; it's cheesy, and chances are if the person has your card they've already met you in person.
2. Face Time
It's easy to get overwhelmed at large networking events, and there's something to be said for working the crowd. But there's also something to be said about being strategic with whom you spend your time. Do your homework by asking the event's coordinator for a brief rundown of who is going to be there, and then dig into their bios for relevant conversation points. (Don't forget to use Google Images, too, so you recognize them in a crowded room!) Then pick those 1-3 people out and make it a point to get a few minutes of conversation with them. Don't dominate their time; 5-10 minutes will suffice. These personal connections will go a lot farther than a quick handshake with every single person at the event.
3. Follow-Ups
Handwritten notes are a must, and not just to the person hosting the meeting but all attendees. Make a point to address each one by name and thank them for their time and energy. If you're going to send a thank-you gift, remember that "thoughtful" trumps fancy or expensive. If the person you met mentioned being a huge Dodgers fan, send them a Dodgers hat with your thank-you note. Or if they were gushing over the brownies served at the event where you met them, find out who made the brownies and then send them a box. They'll appreciate your thoughtfulness — and it will be a subtle reminder of your attention to detail.
4. Don't Forget the Small Guy
Whether you're networking at a large convention or just meeting someone one-on-one for coffee, remember that your actions toward the other people in the room speak volumes to who you really are as a person. Be kind and respectful to your waitress, the doorman, the coat check guy, and, of course, interns and assistants. After all, we all got our start somewhere — and your graciousness will leave the impression that you're willing to work with people regardless of the title on their business card.
At the end of the day, it's better to rely on personal touches than being overly aggressive or generous. Remembering the small stuff can have a huge impact — and be the thing that sets you apart.
Nicole Lapin is a veteran financial journalist, serving as an anchor on CNN, CNBC, and Bloomberg. Her first book Rich Bitch: A Simple 12-Step Plan For Getting Your Financial Life Together . . . Finally is out Feb. 24. You can follow Nicole on Facebook, Instagram, Twitter and at NicoleLapin.com for smart financial advice and unconventional money tips.