Poised and Pretty: 12 Ways to Accessorize Your Desk For Spring
As soon as the days start getting longer and the sun starts shining brighter, we all feel the need to do a little Spring cleaning. Your home shouldn't be the only spot that benefits from this fresh start. With all of the hours you spend sitting at your desk, it could certainly use a Spring overhaul. According to a study from the University of Exeter, decorating your workspace has a direct impact on your productivity, efficiency, and success. Here are 12 ways to brighten up your workspace, breathe new life into your routine, and clean out the cobwebs. Whether you're looking for a prettier presence at work or a more poised workspace at home, we've got you covered. With everything from printers and pens to chairs and notebooks, you're sure to find something to help spruce up your springtime desk.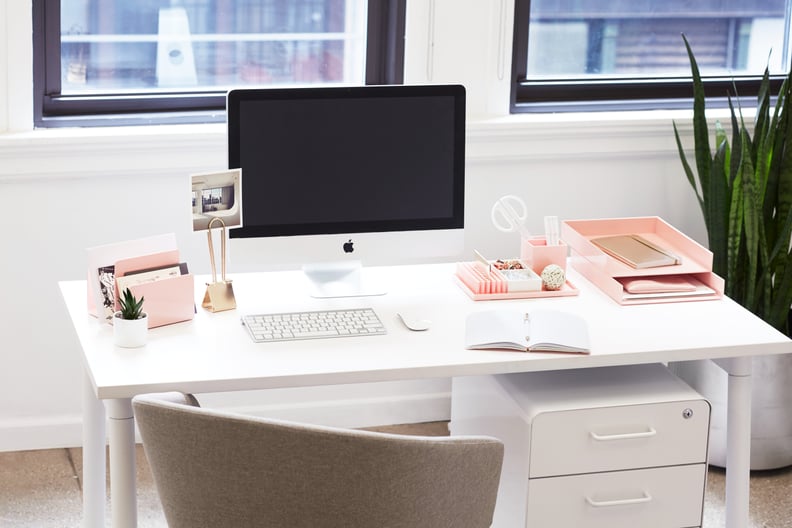 Poppin Desk Accessories
Poppin just released a new line of "Blush" desk accessories to help brighten your workspace. These items will also bring an undeniably feminine flair to your desk.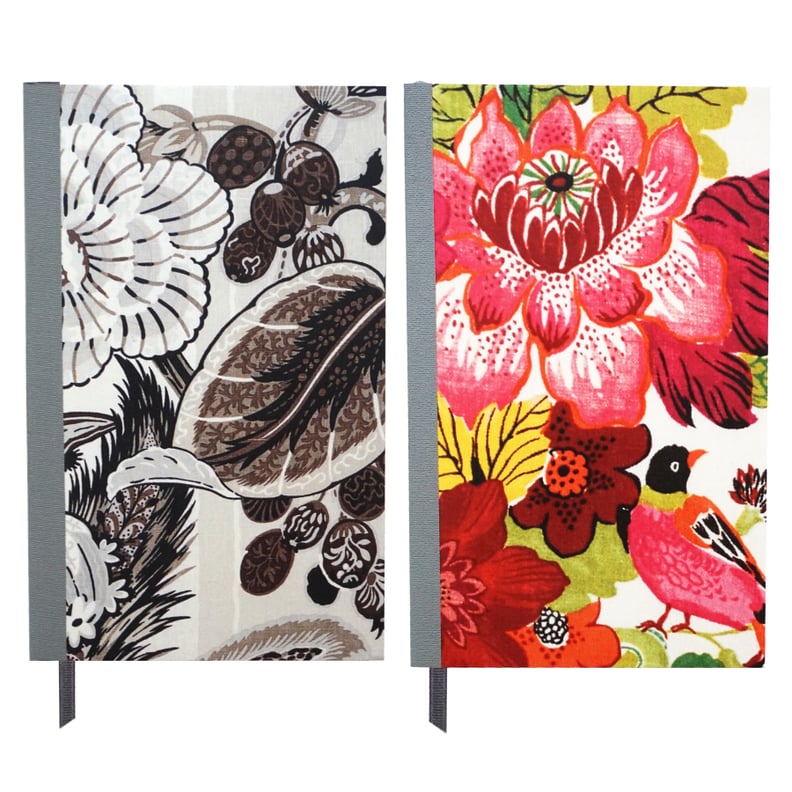 Dempsey & Carroll Notebooks
Stunning designs and the highest quality paper make these notebooks from Dempsey & Carroll a luxury item at an affordable price. Dempsey & Carroll has long been considered the finest purveyor of elegant engraved social stationery.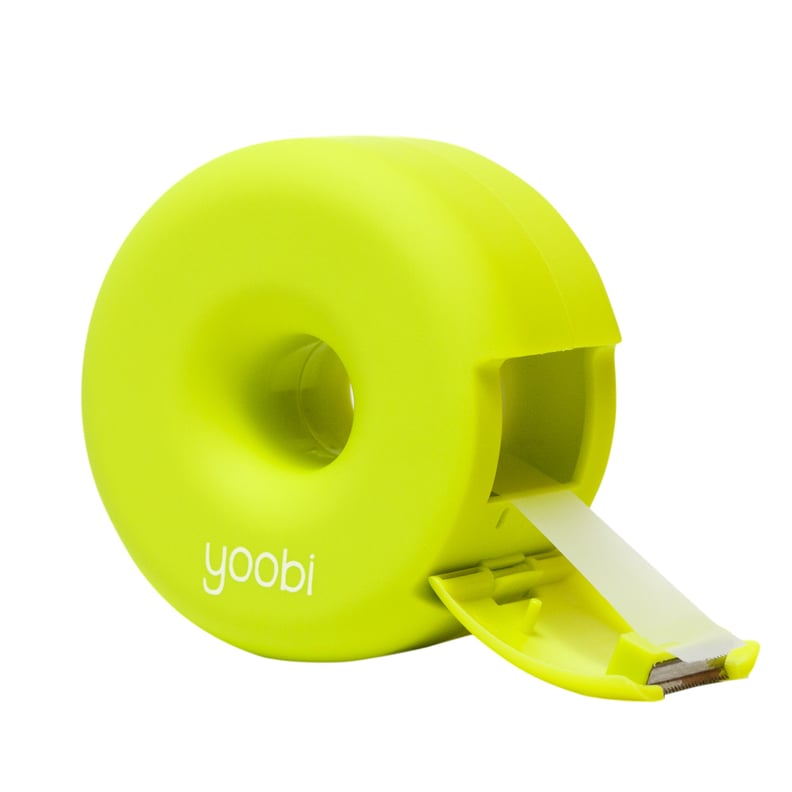 Yoobi Tape Roll
Yoobi offers some of the brightest and most vibrant office and school supplies on the market today. Yoobi, pronounced "you-be," means "one for you, one for me." For every Yoobi item you purchase, one will be donated to a classroom in need, right here in the US. It's that simple!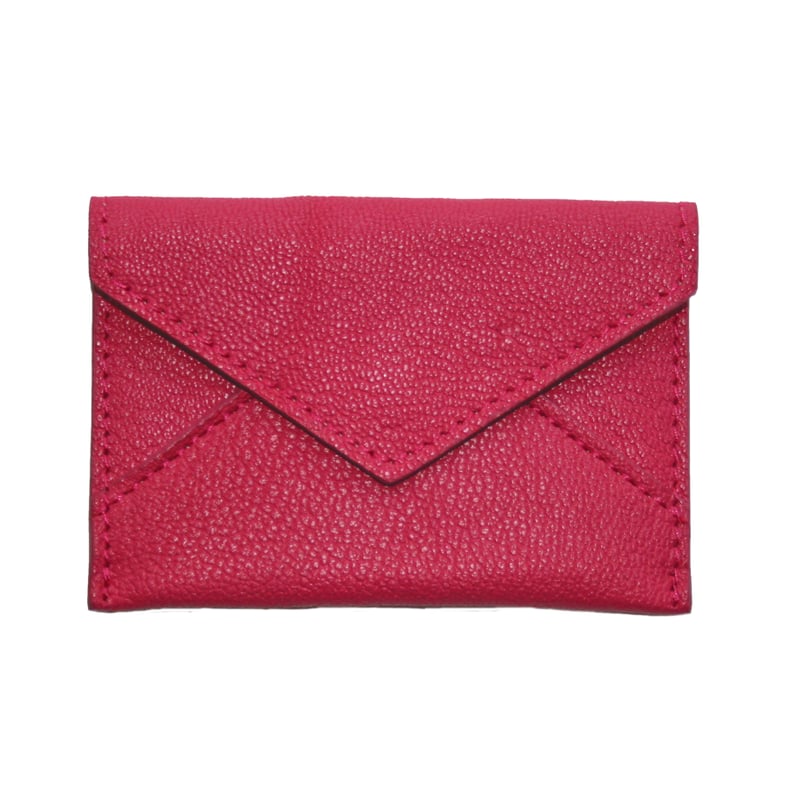 Dempsey & Carroll Business Card Holder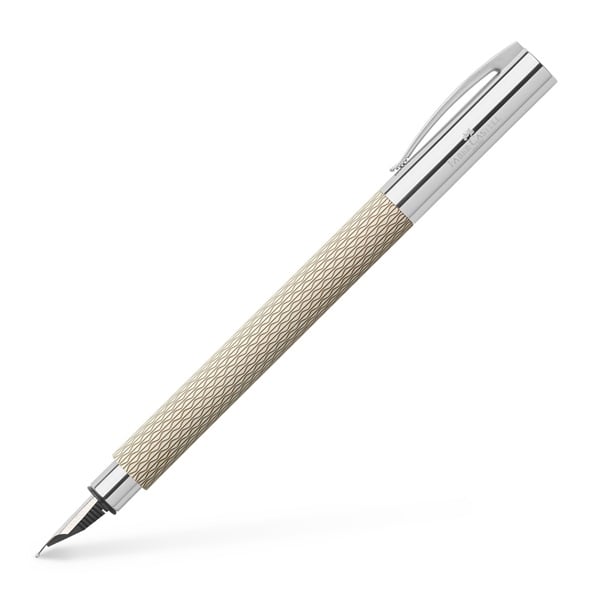 Faber-Castell Fountain Pen
Nothing makes you feel more like a #girlboss than a fancy, high-end pen. Faber-Castell has a stunning collection of pens to choose from, and they are guaranteed to make the simple act of writing a note an enjoyable and even inspiring task.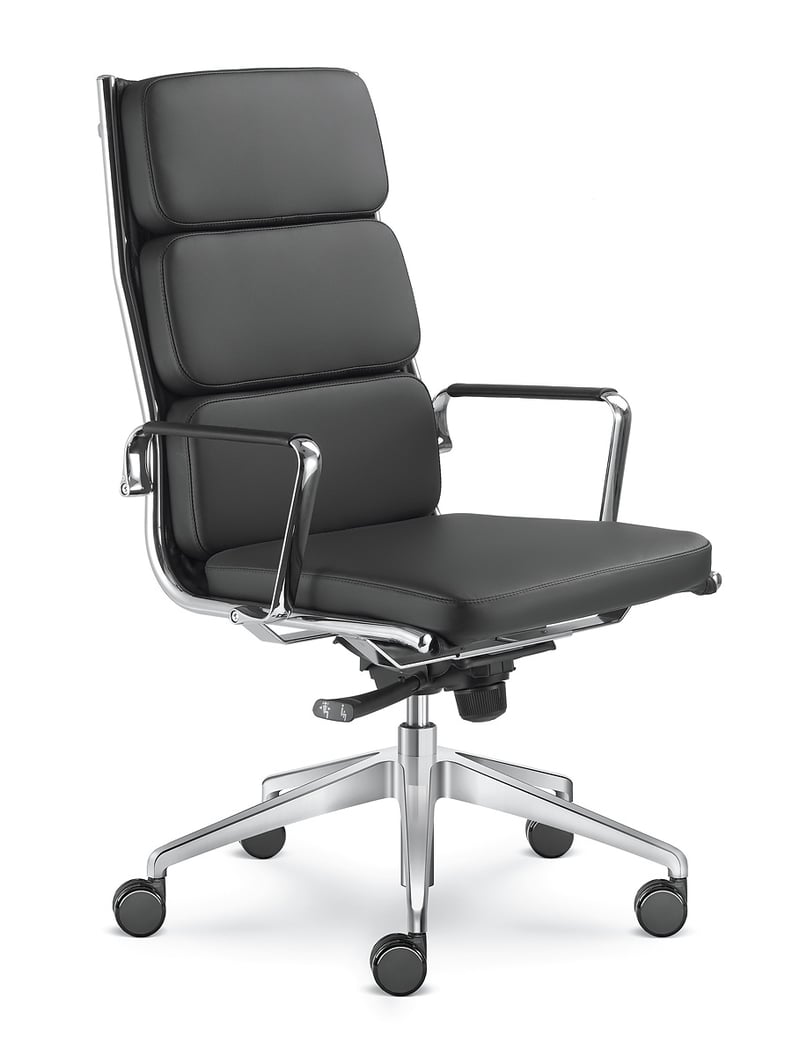 Executive Chair
This luxurious leather chair will make you feel like you are running an empire, even if you're doing it from the comfort of your own home. With a memory-foam seat, chrome arms, and a high back, you will be sitting pretty in this one all day long.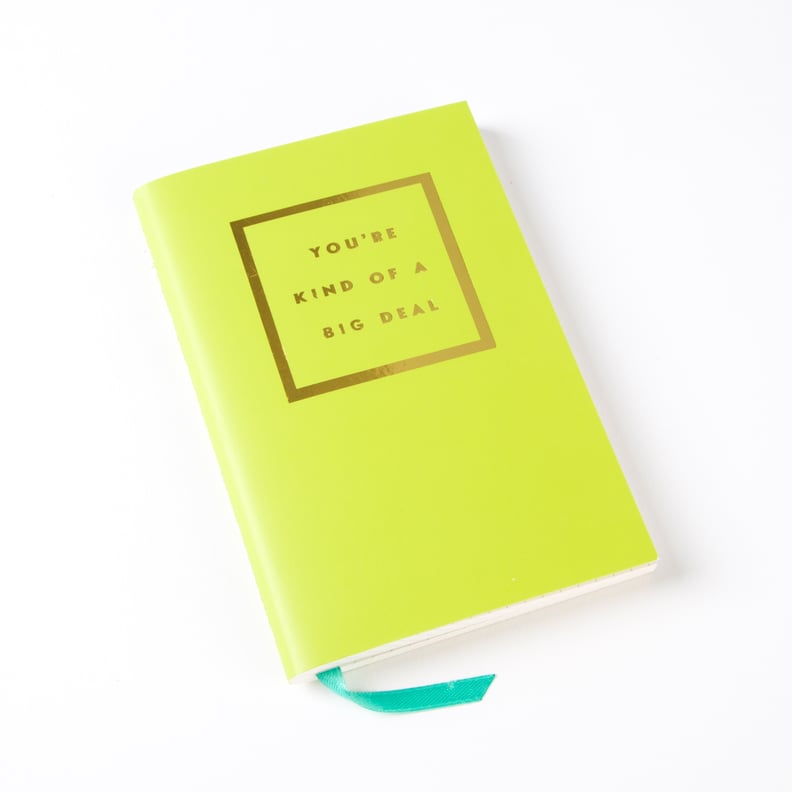 Motivating Notebook
Papyrus elevates everyday stationery products to help you embrace and enhance your true spirit. Why use a boring notebook when you can have one with a great pop of color and an inspiring message?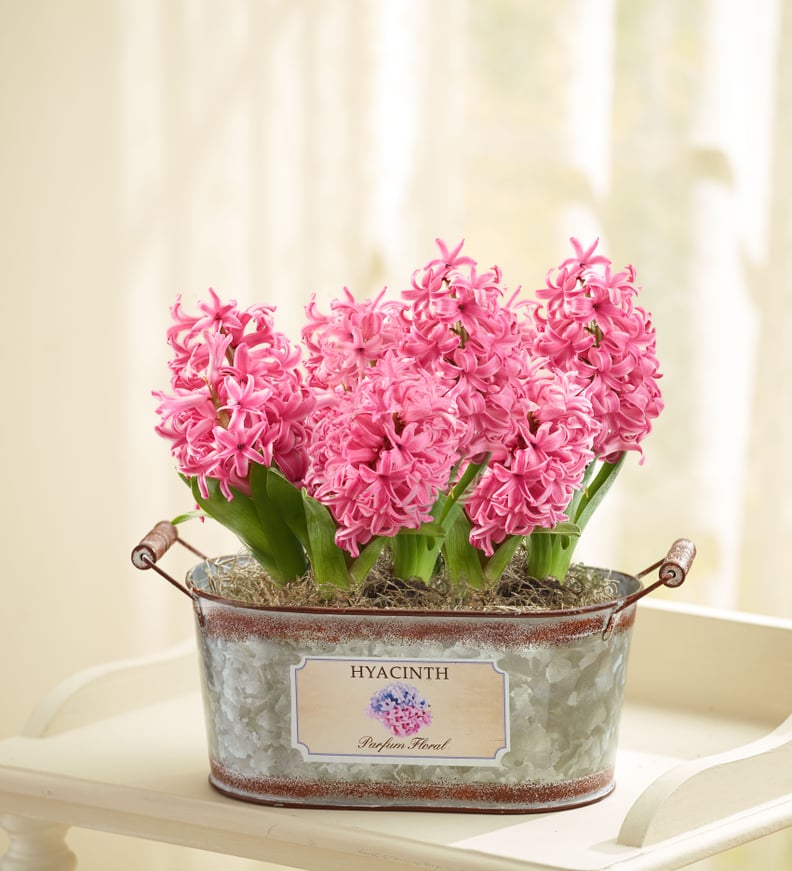 Spring Blooms
1-800-Flowers can help breathe life into your office and keep your spirits up with its Spring arrangements. Check out the Heavenly Hyacinths that arrive in bulbs and bloom in a matter of weeks to reveal bright pink flowers.
Sparkle Hustle Grow
Sparkle Hustle Grow is a monthly subscription box specifically designed for female entrepreneurs. Each box is packed with four to six items to inspire you and help you and your business grow . . . like books, planners, and chic office supplies. You'll also get access to an online course or tutorial each month, along with props to help you succeed! Find more inspiring entrepreneur boxes at Cratejoy.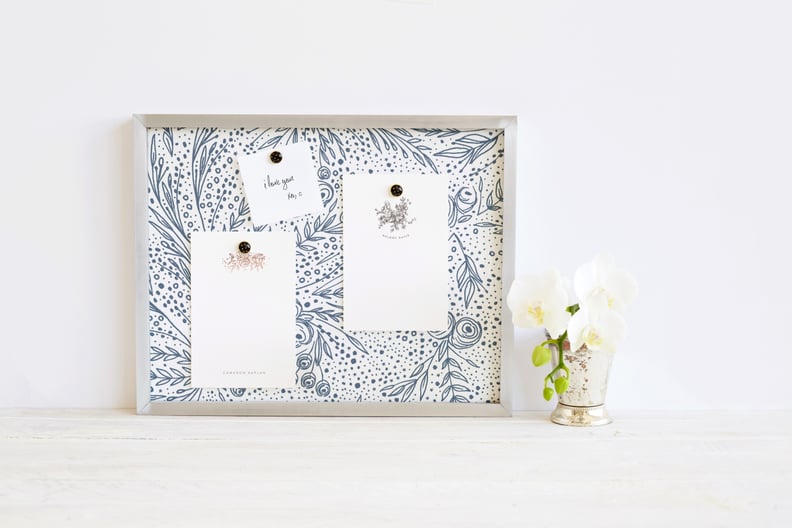 Minted Pin Boards
Stay organized and in style with a pin board from Minted. Choose from prestyled selections or customize your own board.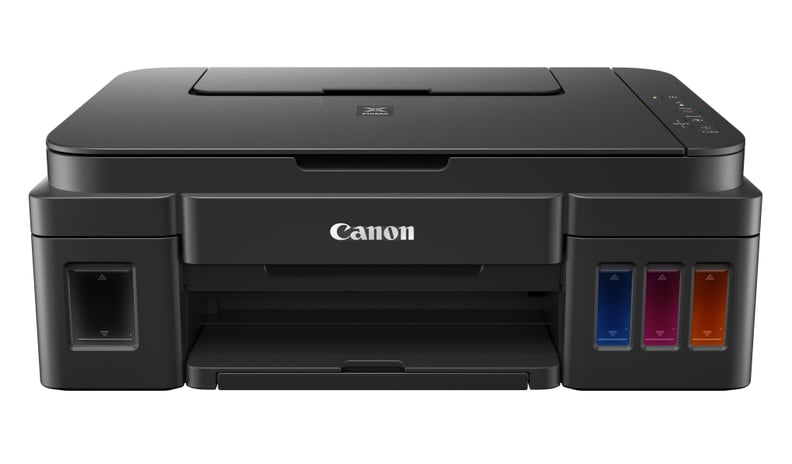 Canon PIXMA G3200
The Canon PIXMA G3200 is a wireless "Megatank" All-in-One Printer. Why is it called a "Megatank"? Its ink reservoir system allows it to print up to 6,000 crisp black pages and 7,000 magnificent color pages from one set of the included inks. That's about 30 times as many prints as you can get from a conventional ink cartridge set!