Amazon Wedding Registry For Disaster Relief
How 1 Woman Is Using Amazon's Wedding Registry to Help Victims of California's Wildfires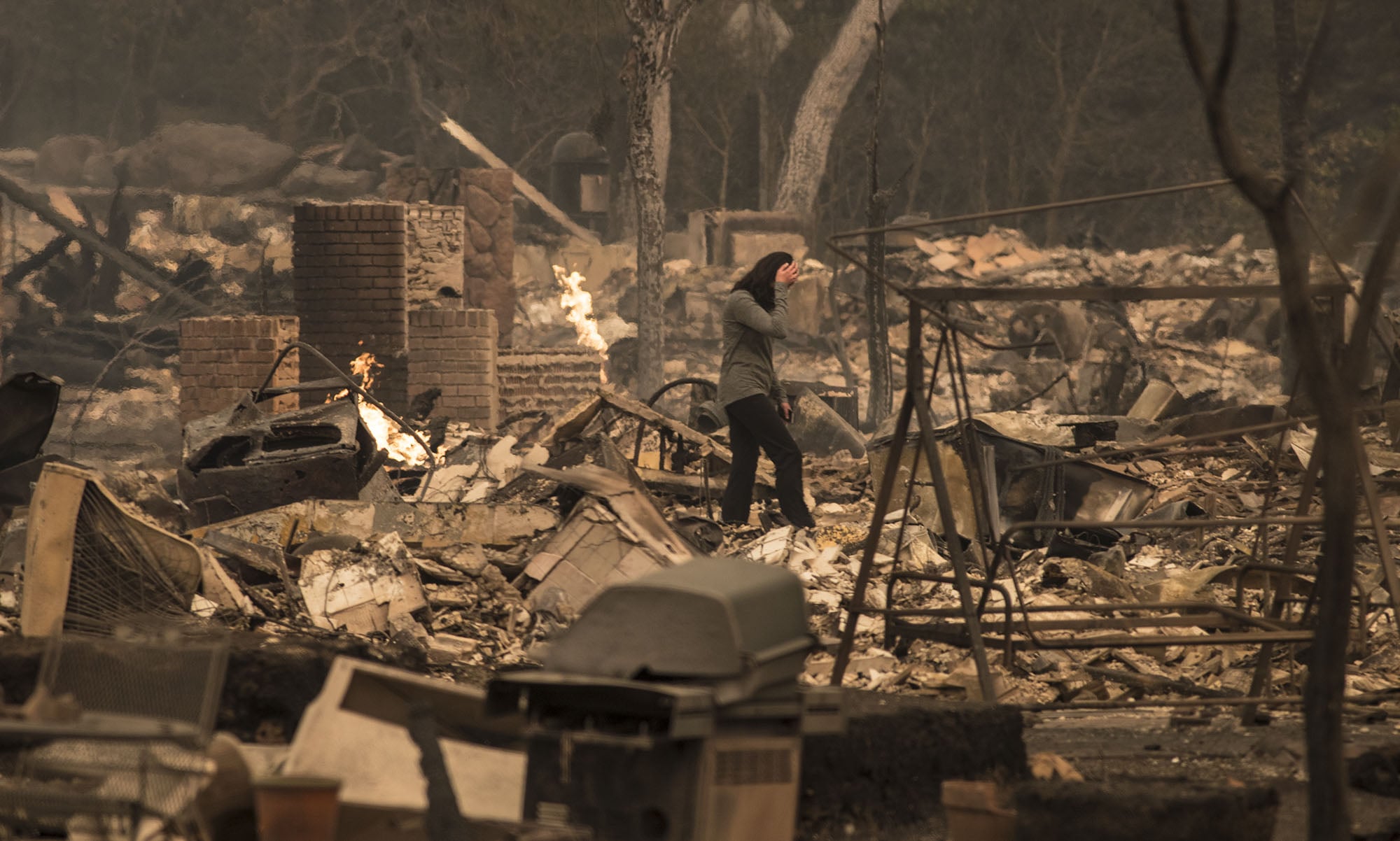 When wildfires struck the heart of Northern California's wine country earlier this week, Brittany Eames, a former Sonoma resident and Montgomery High School graduate, knew she had to do something.
Multiple fires that erupted on Sunday night continue to burn through the region and have already claimed the lives of 21 people. More than 20,000 people have been evacuated from their homes and are currently displaced as the fires have spread throughout the northern part of the state, taking about 2,000 homes and businesses with them in the process.
"I was born and raised in Santa Rosa and my mother, father, and brother are still there," she said. "I also work in the nonprofit sphere and in fundraising so knew how to handle a project like this," she explained.
The newlywed — who had just gone through the registry process herself — used Amazon's wedding registry as her starting point when she got busy executing this relief project on Tuesday.

"The idea was fresh in my mind because I just got married. I didn't want a registry, but my mother and mother-in-law were adamant about allowing people to celebrate us, so we used an Amazon registry. Registering for things for your new home and registering for a new life post-disaster is really the same thing," Eames said.
From there, she tapped her mother, Patricia Dickinson, to be her "boots on the ground" touch point. Dickinson goes from shelter to shelter, finding the person in charge and asking them what they need. From there, she texts Eames the products that are on each shelter's wish list and then Eames adds them to the registry. The mother-daughter duo are still seeking out shelters to donate items to as of press time, Eames said.
"We register for Prime-eligible items only because we want them there in three days and we also make sure that all of the items, like face masks, meet general safety requirements," she said.
She also explained that sometimes she has had to get creative, like when shelters ask for items for children.
"I really have to think about things that aren't messy, that won't get lost and won't be a problem. I have to think about what is going to keep these scared children busy while their scared parents deal with what's going on in their life right now," said Eames.
The items purchased from Amazon are being shipped to Dickinson's house in Sebastopol, CA, which is about 45 minutes away from the heart of Sonoma. Right now, items on the list that are available for purchase include face masks for children, Ziploc bags, shampoo, men's t-shirts, socks, baby formula, and shampoo. According to Eames, 457 items from people in 13 states across the country had already been purchased for the victims of the wildfires as of press time.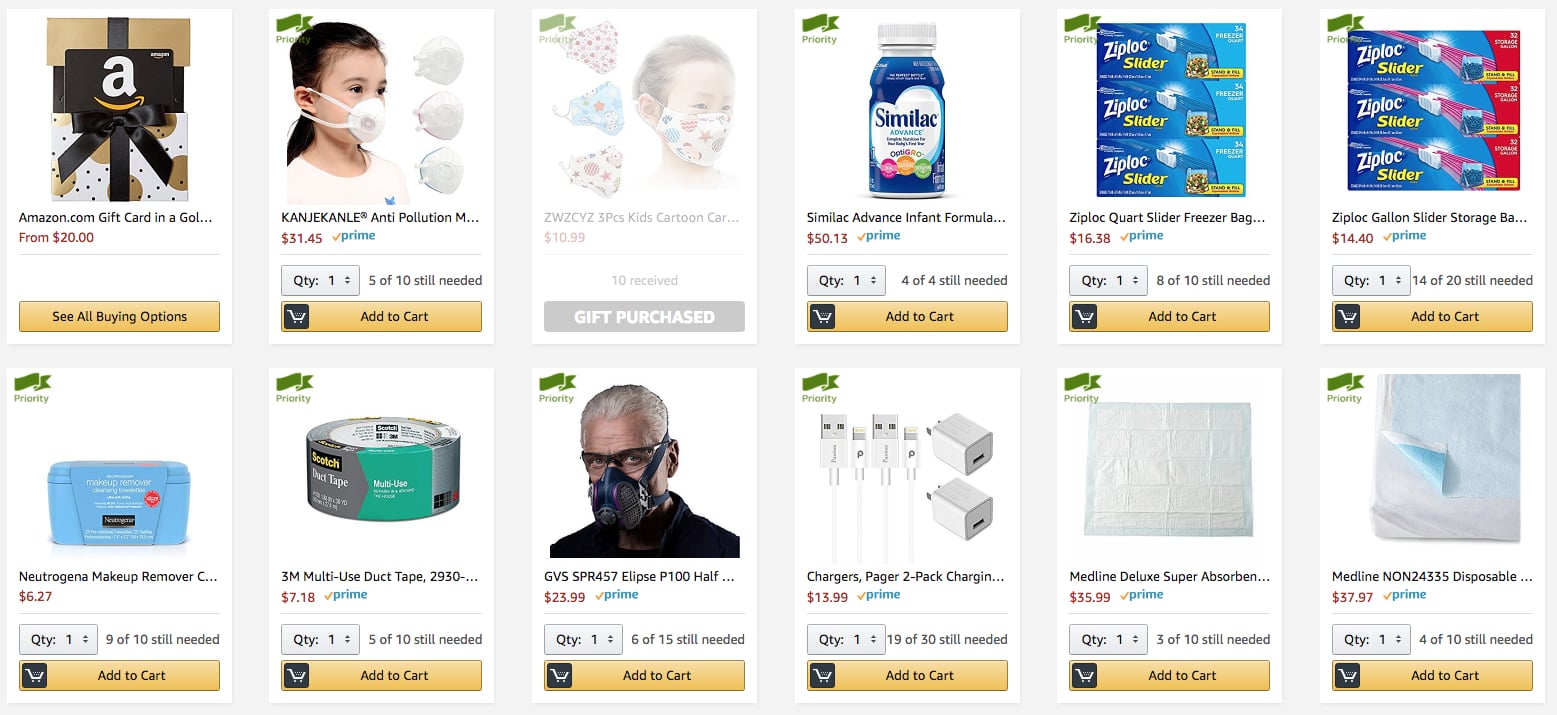 Eames is flying home from her current place of residence in Atlanta, GA, on Friday, she said, and after stopping for nonperishable foods for firefighters as well as tubs and tarps to distribute the goods, she will make her way to Sonoma County, where she and her mother will begin the arduous task of distributing the items. Shelters, she said, are as little as one mile away from her mother's house to as much as 40 miles away throughout Napa, Sonoma, and Marin counties.
"The logistics are complicated because different shelters need different things," she said. She noted that she has called on old friends from high school and has a phone tree in place so that relief efforts can start as soon as possible. She is planning to stay in the area through Tuesday, if need be, since her full-time nonprofit job allowed her the time off to execute her efforts.
"I'm not sure if it's going to just be that every truck gets a certain about of [things] or if we will be able to divide it up, but we will see when I get there," she said.
While the current process seems to be working, Eames said that she wishes Amazon would create a disaster relief wish list to avoid confusion and get more people to donate. "When people see a wedding registry, I think they get confused," she said. "The people who have donated have done so because they know me or they know a friend of mine. I have thought about how we can make this a tool that can work. It doesn't have to exist all the time, but maybe they put together a relief registry that turns on," she said.
To donate to Eames's effort, click here.
If you are looking to donate on your own, please check with individual organizations about what their needs are before doing so as many shelters are currently overwhelmed by donations.