Anthony Bourdain Vows to Boycott Trump Restaurants
Oh Yes He Did: Anthony Bourdain Expertly Burns Trump For How He Likes His Steak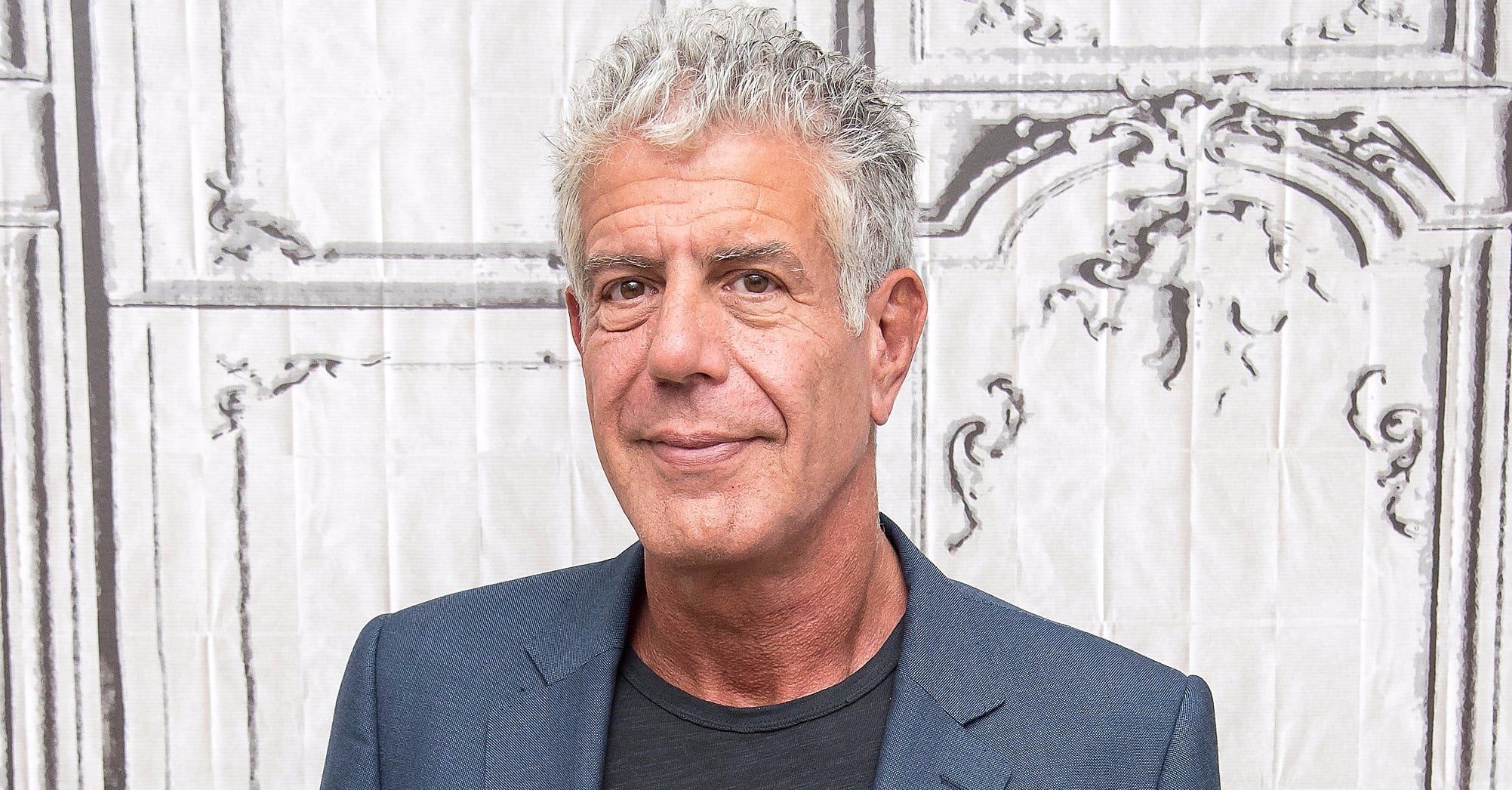 This post has been updated with new information.
Anthony Bourdain has vowed to stay clear from any restaurants owned by President Donald Trump.
"I will never eat in his restaurant," the CNN Parts Unknown host said in an interview with Eater, referring to chef Alessandro Borgognone's Sushi Nakazawa restaurant at the Trump DC hotel. "I have utter contempt for him, utter and complete contempt," he added about Borgognone, whom he said had no principles for working with Trump.
"I'm not asking you to start putting up barricades now, but when they come and ask you, 'Are you with us?' You do have an option. You can say 'No thanks, guys.'"
"And Trump — the man eats his steak well done! I don't think he's a good person."
Bourdain also called out why he feels Trump is not a "good person" and the president's history of discrimination. "And Trump — the man eats his steak well done! I don't think he's a good person," Bourdain said. "I remember the Central Park Five, and what he said. I've seen how he's treated employees. I saw what he did to Atlantic City. I saw what he did to the west side of this town. It's f*ckin' ugly. He's going to make the whole world look like the back of Rick James' van."
Bourdain isn't the first food critic to call out Trump. Earlier this month, Vanity Fair left a scathing review of the Trump Tower Grill, which earned a response from Trump, who said Vanity Fair had "really poor numbers" of subscribers. The magazine's subscription numbers are actually booming.
On Dec. 22, Bourdain elaborated on his statement with a true-to-form tweet, shown below. In it, he clarified that he is less so "boycotting" Sushi Nakazawa, but rather choosing to not support the restaurant and its chef.
I am not "boycotting" anything. I choose to not patronize chefs who tacitly support deporting half the people they've ever worked with.

— Anthony Bourdain (@Bourdain) December 22, 2016