Black Man Alton Sterling Killed by Police in Louisiana
People Are Beyond Outraged Over the Cops Killing a Black Man as He Sold CDs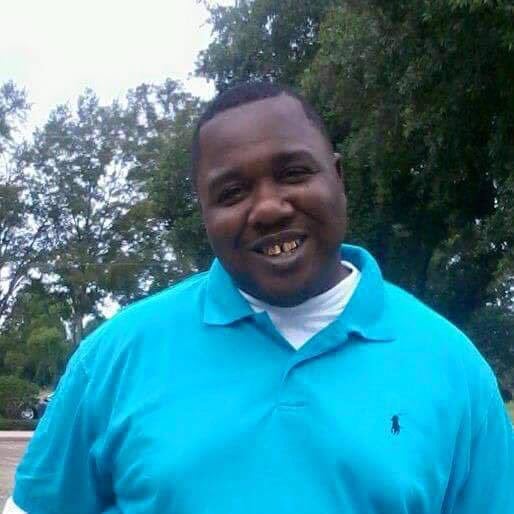 Warning: this story contains sensitive material.
Police shot and killed a black man in Baton Rouge, LA, early Tuesday, prompting widespread outrage and protest. Alton Sterling, age 37, was selling CDs outside a convenience store when two officers were caught on camera slamming him down to the ground before shooting him, according to CNN.
Police were reportedly responding to a call from someone who said a man selling CDs had threatened him with a gun. The owner of the store, Abdullah Muflahi, witnessed the shooting and said the officers were aggressive and that Sterling's hands were nowhere near his pocket or gun, reports The Advocate.
Part of the disturbing incident was captured on video:
*graphic content*

how many more lives do we have to lose before this stops? when is enough, enough? #AltonSterling pic.twitter.com/5Jbwsz6zP3

— antonio (@antoniodelotero) July 6, 2016
Following the shooting, #AltonSterling began trending on Twitter, with hundreds reacting to the incident:
I am literally sick to my stomach watching the video of the #AltonSterling takedown.

— Ron Perlman (@perlmutations) July 6, 2016
I just watched the #AltonSterling and let me just say! There was NO need to shoot that man while he was HELD DOWN on the ground

— KENDO (@Ken__Possible) July 6, 2016
#AltonSterling. Say his name.

— Samira Wiley (@samirawiley) July 6, 2016
I ran out of words so I made this. #AltonSterling a father, husband, and friend. May God be with his family. pic.twitter.com/CvzkuhpfVS

— Alex Medina (@mrmedina) July 6, 2016
Americas fear of the black man is real. It manifests into trends of hatred and violence through the generations. Justice for #altonsterling

— Xavier Nixon (@XavierNixon) July 6, 2016
Something is horribly wrong. This is an epidemic. #AltonSterling https://t.co/0bo04H2IRb

— Josh Gad (@joshgad) July 6, 2016
Are you paying attention? #AltonSterling was MURDERED like so many others. Do you believe the DOJ will DO anything? I don't. Rise up.

— Nancy Sinatra (@NancySinatra) July 6, 2016
It's so sad that this clip from 1993 is still relevant in 2016 #AltonSterling #JusticeforAltonSterlin 😔 pic.twitter.com/9PRanu8zeb

— Pastor West (@Pastor__West) July 6, 2016
How Many More? #AltonSterling

— Questlove Gomez (@questlove) July 6, 2016
Authorities said that the two involved officers, identified as Blane Salamoni and Howie Lake II, have been placed on paid leave and that the Justice Department has opened a civil rights investigation into the case, according to The New York Times. "I have full confidence that this matter will be investigated thoroughly, impartially and professionally," Louisiana Governor John Bel Edwards said, reports The Times. "I have very serious concerns. The video is disturbing, to say the least."
Sterling leaves behind five children.
Another family broken apart by police violence and brutality. #AltonSterling pic.twitter.com/o3cAIFXgLW

— Philip Lewis (@Phil_Lewis_) July 6, 2016