Cosby Juror Quotes
Cosby Juror Suggests That Because Andrea Constand Wore a Crop Top, She Wasn't Sexually Assaulted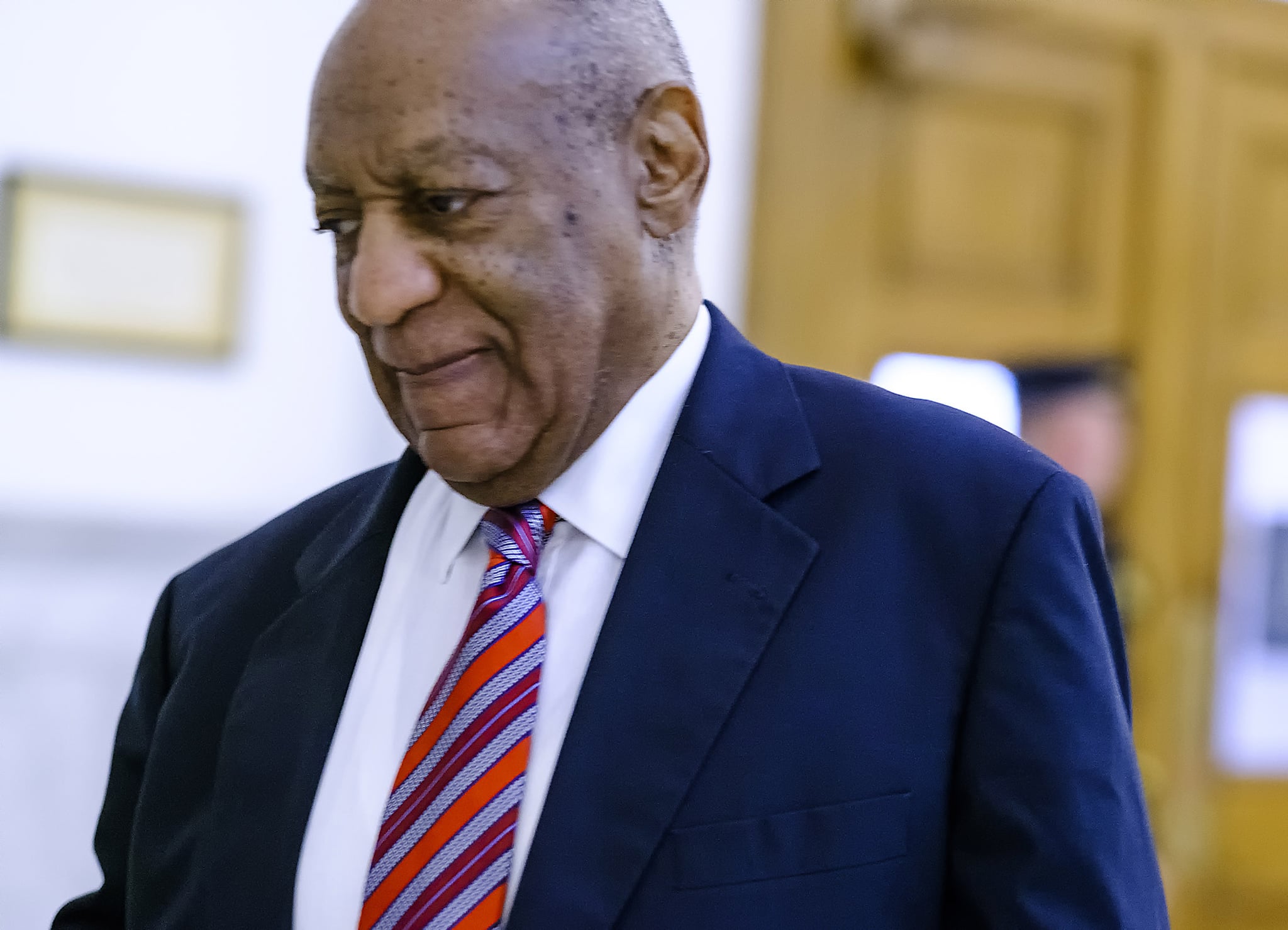 When the sexual assault case against Bill Cosby — who has been publicly accused by no fewer than 60 women — ended in a mistrial on June 17, many people were dumbfounded. But in light of the shockingly sexist comments one unnamed juror on the case just made, should we really be surprised?
On June 22, an anonymous Cosby juror gave an interview to The Philadelphia Enquirer that helps illustrate why Cosby was not convicted: because rape culture and misogynistic attitudes are grossly pervasive in our society.
In the conversation, the juror criticized accuser Andrea Constand's behavior. "Let's face it: She went up to his house with a bare midriff and incense and bath salts," the juror told the paper. "What the heck?" He also raised an eyebrow at how "well-coached" Constand was during the trial, seeming to suggest that her experience — which dozens of women over several decades have said they shared — was suspect. (It will likely come as no shock to you that the anonymous juror is a man.) While common logic would typically suggest that the more people who claim something occurred, the more likely it is to have occurred, Anonymous Juror really thinks outside the box on this one. He shared his opinion that the number of women who say the comedian sexually assaulted or raped them is "unbelievable" and that their claims are likely little less than a conspiracy or ploy for attention: "I think more than half jumped on the bandwagon."
The article reveals that the jury was made up of seven men and five women, 10 of whom were initially prepared to find Cosby guilty. The juror who was interviewed did not reveal his vote — but does he really have to, with his thoroughly modern opinions about women in crop tops being somehow immune from rape?
This victim-blaming argument didn't stop there, either. The juror told the paper Constand should only have visited Cosby's house if she was "dressed properly and left the incense in the store," referring to a gift that she brought him when the two formed a friendship before the alleged assault. Hear that, ladies? Be sure to wear long sleeves, avoid bringing gifts to men you consider friends and mentors, and assume all men may sexually assault you — or it's on you.
This crusty old "she was asking for it" logic, which suggests women are responsible for preventing their own sexual assaults and all men are just a stick of incense away from losing control and raping someone, seems to be right in line with Cosby's own views on the matter. His spokespeople announced this week that he plans to go on a speaking tour to coach men — especially "young athletes" and "married men" — on how to avoid accusations of sexual assault. Let's be clear: he's not coaching anyone on how to prevent sexual assault, only on how to avoid being blamed for it. And really, who better than a man who has been accused of sexual assault no fewer than five dozen times to share his sage wisdom on avoiding accusations of sexual assault? Oh, wait.
Image Source: Getty / Pool