Does Donald Trump Have a Dog?
Does Donald Trump Have a Dog? No — and That's Not Even the Craziest Part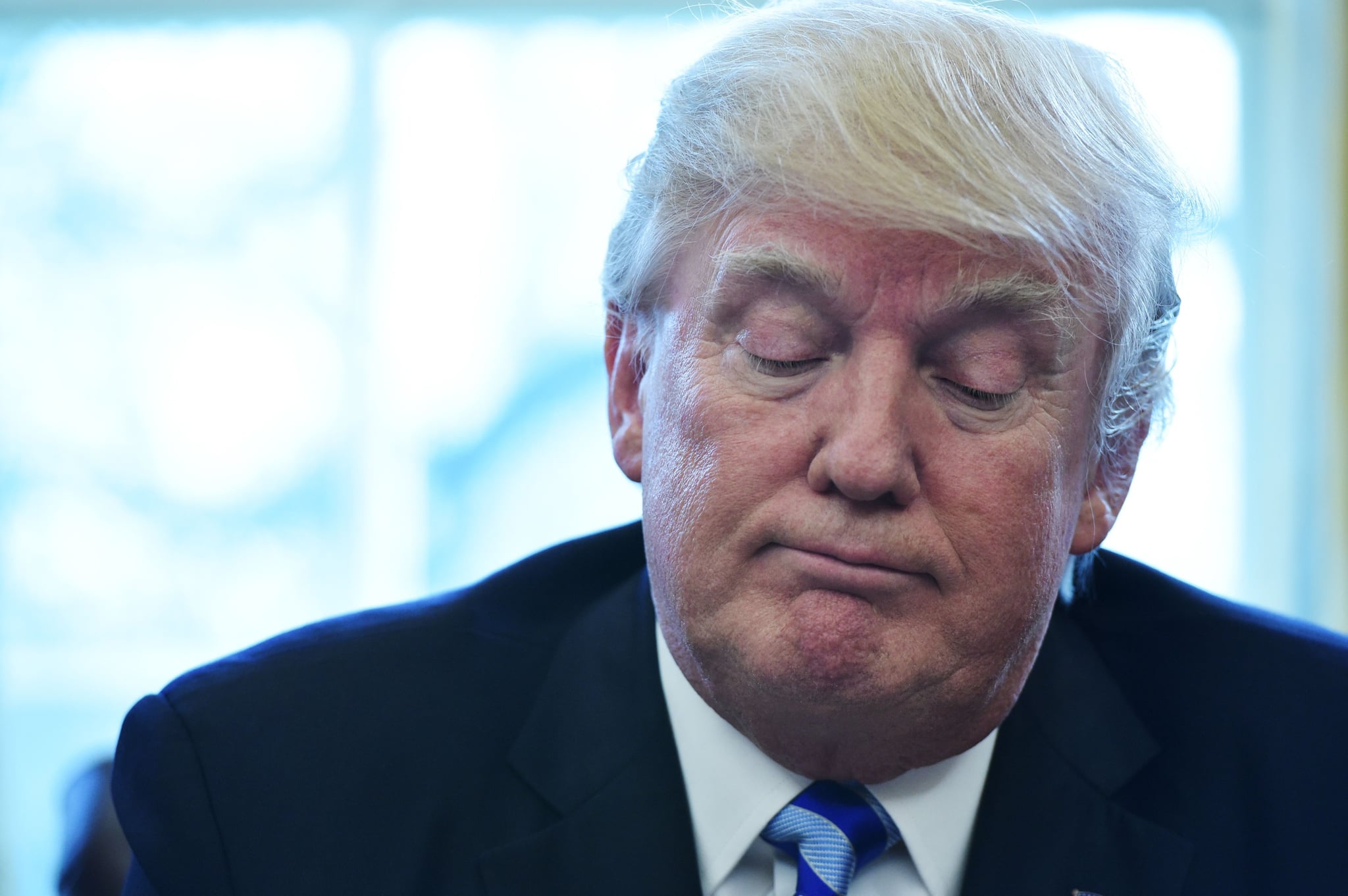 Presidents tend to have a lot in common. They are married to spouses who work to carry on American values, with whom they live in the same house and with whom they assumedly sleep in the same bed. They raise largely successful children who don't work for them and who they've never mentioned wanting to sleep with. They are hardworking and smart, available at all hours to fight for America. They rarely take time off for leisure, save for brief reprieves with literature. And they have a dog — or two.
Much of the same cannot be said of our current president, Donald Trump. In fact, Trump is the first president in more than 100 years to be dogless. This gaping hole in Americanness shouldn't be that shocking given Mr. Trump's contrarian, "Drain the swamp!" style.
Several presidents have gone dogless, but the last president to be without a dog was William McKinley, who was commander in chief from 1897 to 1901. However, according to the Presidential Pet Museum, McKinley did have pets: he had a parrot, two angora kittens, and roosters. Does Trump have any pets? The Presidential Pet Museum believes not.
Also of note before McKinley is Andrew Johnson. He didn't have a dog, was impeached in 1868, and apparently "left flour out at night for a family of white mice playing in his room" amid the political drama. Pet food for thought.
One fluffy, silver lining is that Trump has reportedly attempted to get a dog in recent months, specifically a Goldendoodle named Patton. As the New York Post reported in January, Trump was set to adopt the pup from friend Lois Pope, but Pope kept the dog after forming a connection with it herself. Pope claims Trump listed his constant traveling as a reason he'd be a poor owner. Hmm.
Further proof that Trump seems to be anticanine? He loves insulting people by saying they failed or choked "like a dog" on Twitter.
Mitt Romney had his chance to beat a failed president but he choked like a dog. Now he calls me racist-but I am least racist person there is

— Donald J. Trump (@realDonaldTrump) June 11, 2016
.@EWErickson got fired like a dog from RedState
and now he is the one leading opposition against me.

— Donald J. Trump (@realDonaldTrump) March 18, 2016
Wow was Ted Cruz disloyal to his very capable director of communication. He used him as a scape goat-fired like a dog! Ted panicked.

— Donald J. Trump (@realDonaldTrump) February 23, 2016
Union Leader refuses to comment as to why they were kicked out of the ABC News debate like a dog. For starters, try getting a new publisher!

— Donald J. Trump (@realDonaldTrump) January 10, 2016
.@GlennBeck got fired like a dog by #Fox. The Blaze is failing and he wanted to have me on his show. I said no - because he is irrelevant.

— Donald J. Trump (@realDonaldTrump) December 17, 2015
I hear that sleepy eyes @chucktodd will be fired like a dog from ratings starved Meet The Press? I can't imagine what is taking so long!

— Donald J. Trump (@realDonaldTrump) July 13, 2015
Obama called Reverend Wright his friend, counselor & great leader--then dumped him like a dog!

— Donald J. Trump (@realDonaldTrump) October 3, 2012
Robert Pattinson should not take back Kristen Stewart. She cheated on him like a dog & will do it again--just watch. He can do much better!

— Donald J. Trump (@realDonaldTrump) October 17, 2012
Egypt is a total mess. We should have backed Mubarak instead of dropping him like a dog.

— Donald J. Trump (@realDonaldTrump) December 12, 2012
We're anxious to know what will become of Trump's presidential pet ownership, but we do know one thing: getting a dog might help solve his failing disapproval ratings. As the Washington Post observes, a presidential dog offers good publicity and bipartisan relatability. It also provides personal benefits like stress reduction and loyalty.
Might not want to let that sleeping dog lie, President Trump.
Image Sources: Getty / Mandel Ngan and Getty / Chip Somodevilla