Don Lemon's 2017 GLAAD Gala Speech in San Francisco
"We Cannot Go Backwards": Don Lemon Gives Compelling Speech on LGBTQ+ Rights at GLAAD Awards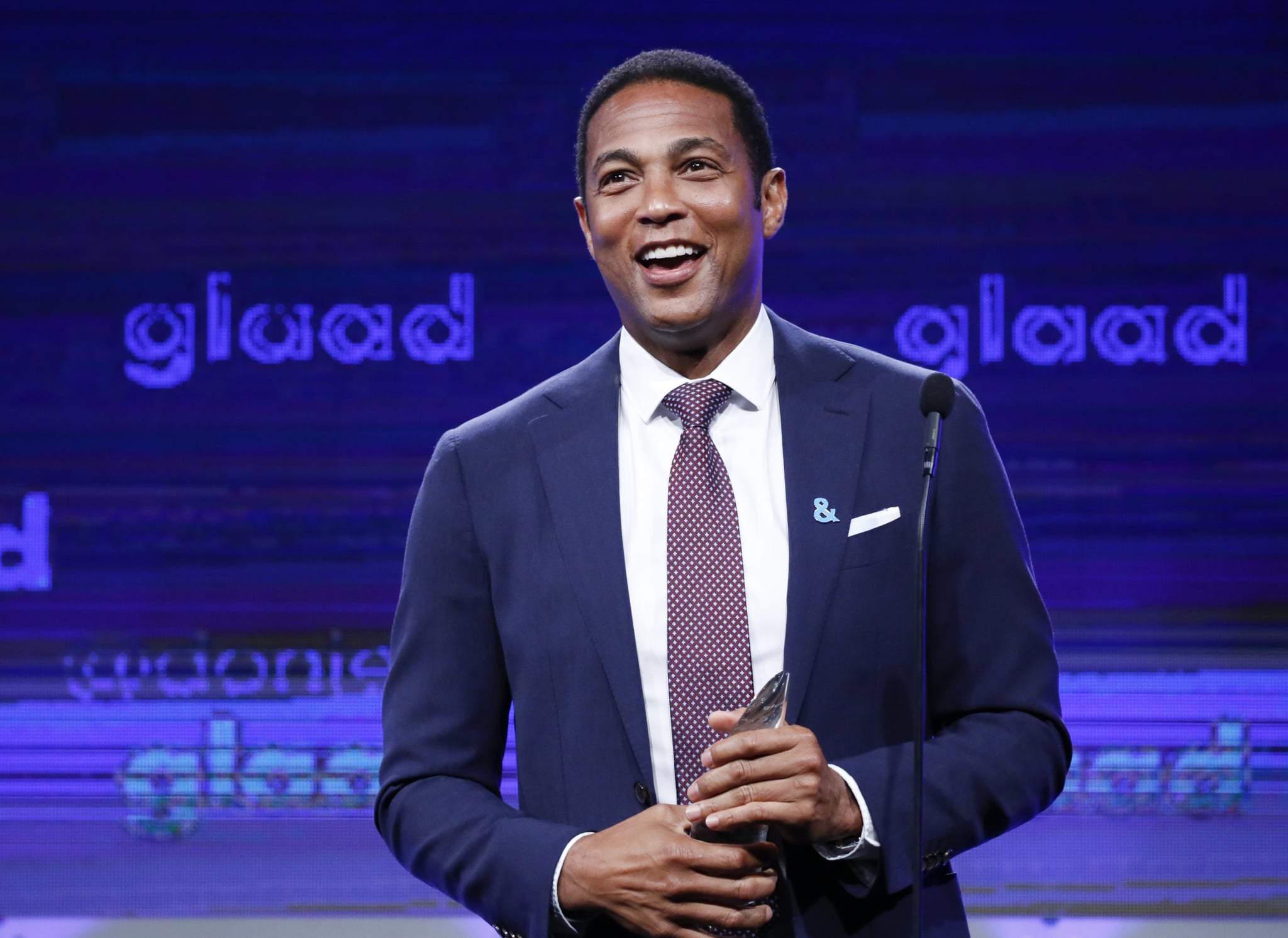 Don Lemon has a message to anyone who tries to attack him or his character: "I ain't scared of nobody."
In a moving and compelling speech at the 2017 GLAAD Gala in San Francisco, the Emmy Award-winning CNN correspondent shared his story as a gay black man and explained why it's more important than ever to keep fighting for LGBTQ+ rights. Lemon, who was honored with the Davidson/Valentini Award, reminisced about his career as he accepted the honor.
"I came from nothing, I came from a single mom," Lemon said. "People told me that I could never ever make it. My journalism professor in Louisiana State University told me I would never make it as a journalist. And I spent my entire career, my entire life since I was 20-something, proving that person wrong. But on top of that, wanting to make my mother proud." Lemon thanked GLAAD for the award, telling them he was "humbled" for it.
However, Lemon stressed that though LGBTQ+ rights have come very far, it wasn't so long ago that this progress seemed far away. He said:
"And so sometimes we forget how far we've come. I want to remind you . . . I remember before Ellen [DeGeneres] was gay, I remember when Ellen came out and then couldn't find work after that . . . I remember when there was no Will, there was no Grace, there was no Jack, there was no Karen on television . . . I remember when actors and TV characters didn't come out . . . I remember when people didn't cover gay pride events or GLAAD events. When those events barely got media coverage. And when they did cover them, they covered the most extreme parts of our culture."
So as individuals continue the fight to keep certain rights in place and try to protect others, Lemon wants everyone to remember the history behind those stories:
"There is work to be done and we all know it. And for those of us who have been around for a minute, we know we cannot go backwards . . . That's why it is important to stand up [against] subtle and blatant homophobia. To fight for our trans brothers and sisters; their very lives depend on it. They, too, have served and are serving our country proudly and with distinction. We have to be the voice of my immigrant brothers and sisters, especially the young ones, who know no other home than America. We have to point out outright bigotry and racism."
Lemon's message is an important one to anyone who might feel disheartened in light of everything that's happening under President Donald Trump. Yes, progress has been made, but it can keep moving forward — despite how tough and hard some setbacks might be.