Donald Trump Accuses Obama of Wiretapping Trump Tower
In a Series of Tweets, Trump Accuses Obama of "Wire Tapping" Allegations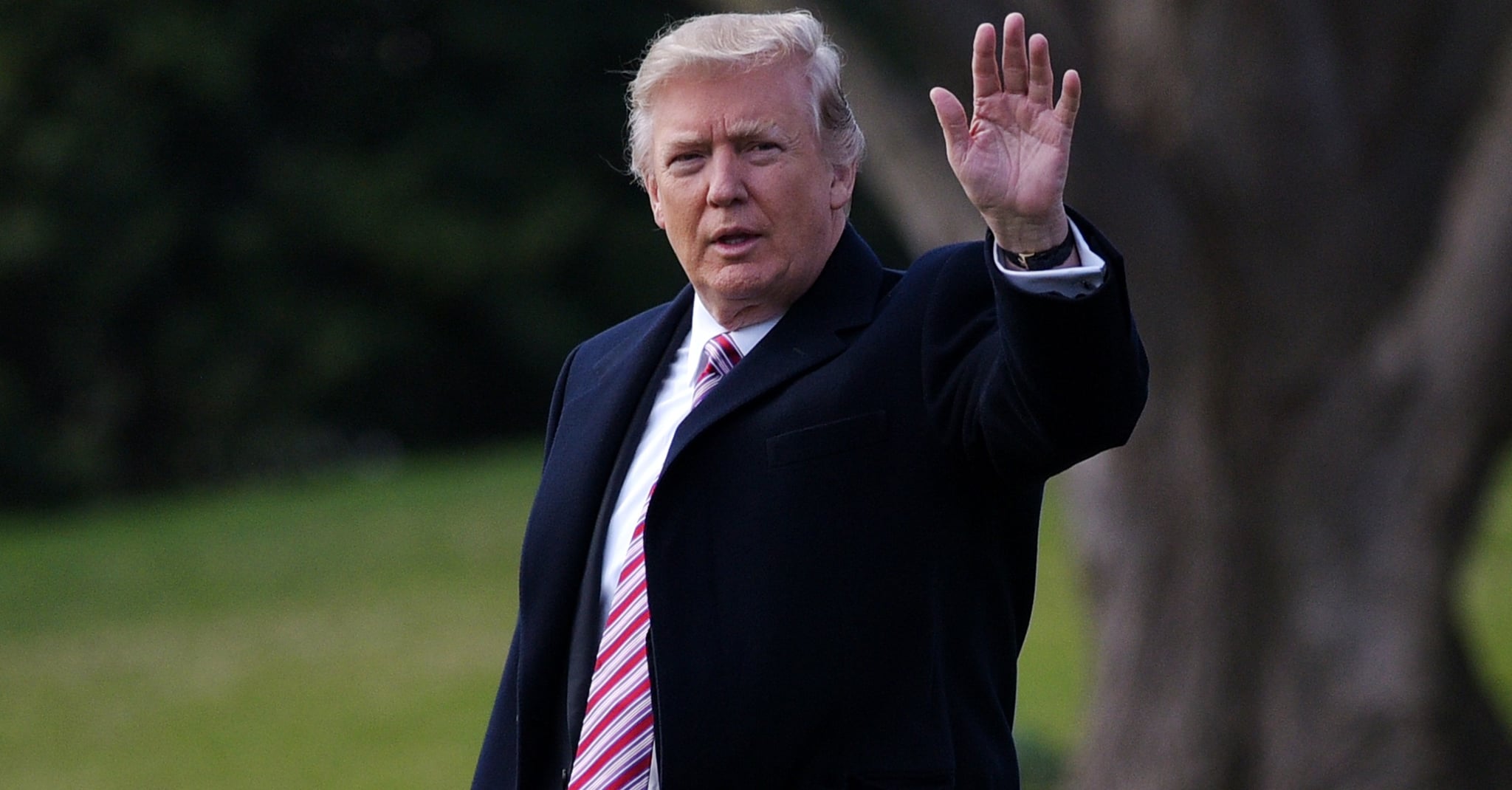 This post has been updated with new information.
Update:
On Sunday morning, White House Press Secretary Sean Spicer announced in a series of tweets that "President Trump is requesting that as part of their investigation into Russian activity, the congressional intelligence committees exercise their oversight authority to determine whether executive branch investigative powers were abused in 2016." He added that neither President Trump nor the White House will comment on the investigation until it is complete.
Essentially, an investigation into the "wire tapping" allegations will be conducted alongside the investigation into Russia communications, and the White House will not comment on either matter until the investigations are complete.
Original post:
President Trump sent out a series of tweets early Saturday morning accusing President Barack Obama of wiretapping Trump Tower prior to the 2016 election. "Terrible! Just found out that Obama had my 'wires tapped' in Trump Tower just before the victory. Nothing found," Trump wrote, calling the alleged act "McCarthyism!" Trump also compared his unfounded claims to the Watergate scandal under President Nixon and called Obama a "bad (or sick) guy!"
This comes after Trump referred to Obama as a "very fine man" when he met him for the first time during a visit to the White House the day after the election. Ben Rhodes, a former adviser to Obama, slammed Trump's wiretapping allegations, tweeting "No President can order a wiretap. Those restrictions were put in place to protect citizens from people like you."
Obama spokesman Kevin Lewis issued a response to the allegations: "Neither President Obama nor any White House official ever ordered surveillance on any U.S. citizen. Any suggestion otherwise is simply false."
Obama's former speechwriter, Jon Favreau, added to the story with his own series of tweets. He pointed out that even if Obama never ordered surveillance, the intelligence community could issue a legal FISA warrant to tap Trump's phones if it had reason to do so. "I'd be careful about reporting that Obama said there was no wiretapping. Statement just said that neither he nor the WH ordered it," Favreau tweeted.
Keep reading to see Trump's claims and Rhodes' poignant responses ahead.
Terrible! Just found out that Obama had my "wires tapped" in Trump Tower just before the victory. Nothing found. This is McCarthyism!

— Donald J. Trump (@realDonaldTrump) March 4, 2017
Is it legal for a sitting President to be "wire tapping" a race for president prior to an election? Turned down by court earlier. A NEW LOW!

— Donald J. Trump (@realDonaldTrump) March 4, 2017
I'd bet a good lawyer could make a great case out of the fact that President Obama was tapping my phones in October, just prior to Election!

— Donald J. Trump (@realDonaldTrump) March 4, 2017
How low has President Obama gone to tapp my phones during the very sacred election process. This is Nixon/Watergate. Bad (or sick) guy!

— Donald J. Trump (@realDonaldTrump) March 4, 2017
No President can order a wiretap. Those restrictions were put in place to protect citizens from people like you. https://t.co/lEVscjkzSw

— Ben Rhodes (@brhodes) March 4, 2017
Dear Pundits who lauded his speech. Is it still "presidential" to call your dignified predecessor "Bad (or sick) guy!" https://t.co/kQ0OXC4HUi

— Ben Rhodes (@brhodes) March 4, 2017
No. They couldn't. Only a liar could do that. https://t.co/G5v8q2Fm5k

— Ben Rhodes (@brhodes) March 4, 2017