Donald Trump Yelled at the Press in Private Meeting
Donald Trump Berated the Nation's Top Reporters Behind Closed Doors — and That's Extremely Dangerous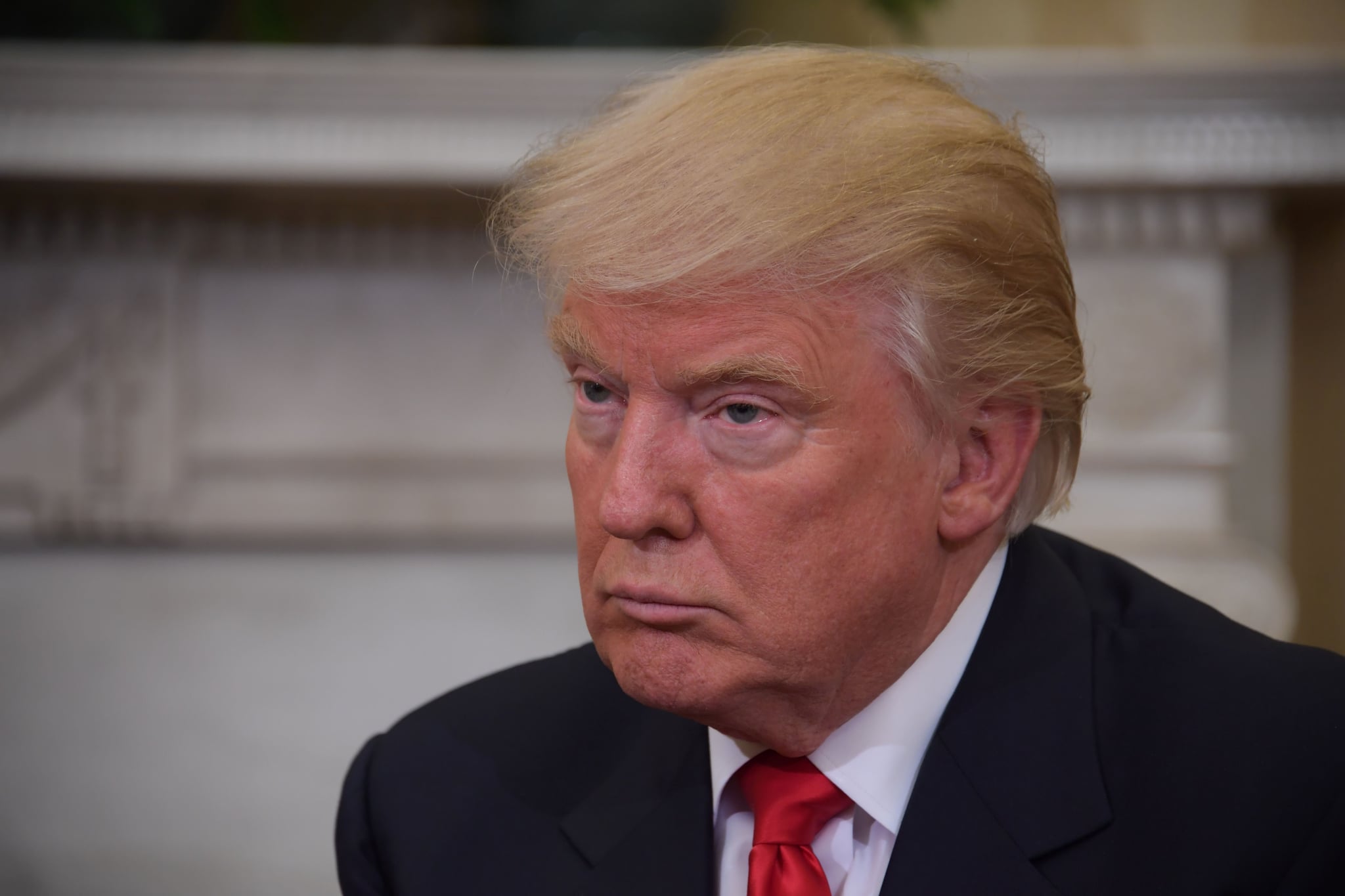 Donald Trump's attempt to "reset" his relationship with the press failed tremendously on Monday. Multiple reports allege that Trump's team organized a meeting with the nation's top TV anchors and executives for what they presumed to be a discussion on access to the president-elect; instead, Trump berated the press for their coverage of him.
An anonymous attendee who took "detailed notes" at the meeting told NPR that Trump specifically called out CNN for its "dishonest" coverage of him. David Remnick also reported in The New Yorker that Trump called CNN "liars" and "the worst" network.
Trump went on to express his dissatisfaction with "reporters in the room" from CBS, NBC, CNN, Fox, and ABC without mentioning them by name. In one instance, he criticized a reporter who hosted a debate and was upset when Hillary Clinton lost. (He was likely referring to Martha Raddatz of ABC or NBC's Lester Holt.) The president-elect also criticized NBC, describing it as "the worst" for airing unflattering pictures of him that showed his double chin. Kellyanne Conway, Trump's senior adviser and previous campaign manager, called the meeting "very cordial, candid, and honest," according to The New Yorker.
Then on Tuesday, Trump had a spat with The New York Times on Twitter. Trump was scheduled to attend a meeting at the Times, but he initially canceled it after alleging that the paper changed the "terms." (The Times denied doing so.)
I cancelled today's meeting with the failing @nytimes when the terms and conditions of the meeting were changed at the last moment. Not nice

— Donald J. Trump (@realDonaldTrump) November 22, 2016
Ultimately, the meeting went as planned but not before Trump alleged that their coverage of him was unfair. During the Tuesday discussion with Times reporters, Trump seemed to encourage the news organization to portray him in a better light. Times reporter Maggie Haberman tweeted about his desire to "improve" his relationship with the paper because "it would make his job easier."
Trump is at NYT, says he has been treated unfairly during campaign. Says he'd like to improve relationship,that it would make his job easier

— Maggie Haberman (@maggieNYT) November 22, 2016
As he has repeatedly demonstrated, Trump doesn't seem to understand how the press operates, nor does he comprehend that requesting the press only cover him favorably is nearing tyrannical territory. Reporters have a duty to publish the truth — President Obama has been subject to criticisms from newspapers that also praise his legacy — and have historically done so, especially with regard to dangerous public figures.
On top of the fact that the president-elect has eschewed tradition by not traveling with a press pool thus far — as exemplified by the absence of reporters at his official meeting with the Japanese prime minister — he is openly attempting to influence how the press frames him.
History shows us that when the government controls the press, it promotes propaganda and dissemination of untruthful information. History also reveals a pattern among governments that control the media: they are often oppressive or led by tyrants.