Health Secretary Tom Price Resignation Reactions
Health Secretary Tom Price Resigns After Using Taxpayer Money For Chartered Flights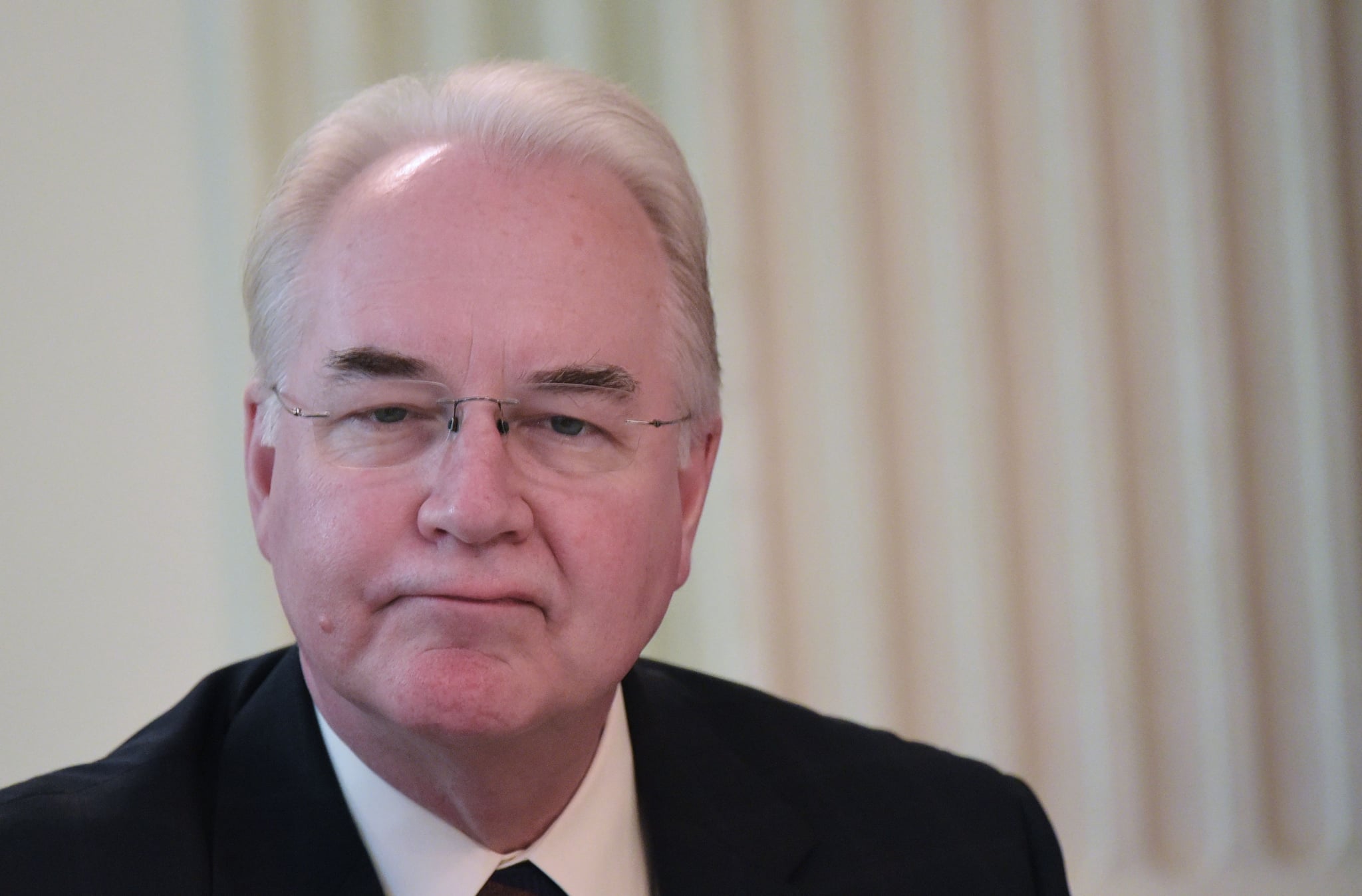 Yet another member of President Donald Trump's administration bit the dust on Sept. 29. Health and Human Services Secretary Tom Price officially resigned amid widespread criticism of his taking a series of chartered flights that cost taxpayers more than $1 million.
Considering Trump said in July that he'd fire the secretary if the Affordable Care Act wasn't repealed, Price should've done everything he could to remain in the president's good graces. Instead, the former Georgia representative took more than two dozen flights domestically on private planes and also flew on military jets to Africa, Asia, and Europe, according to reporting from Politico. Though Price stated on Sept. 28 that he would reimburse taxpayers via a personal check to the federal government, he promised to only pay about $52,000 — a tiny portion of the amount that these flights actually cost.
The internet was quick to react and relished in using Price's last name to make a point (albeit a very funny, very spot-on point.)
I guess that's the... Price you pay pic.twitter.com/qSQ3QLLl22

— Brett S. Vergara (@BrettSVergara) September 29, 2017
the price is loose

— heather schmelzlen (@anchorlines) September 29, 2017
[Hunger Games cannon] https://t.co/GpYD6wfPIA

— JuanPa (@jpbrammer) September 29, 2017
THE PRICE IS WRONG

— Jared Keller (@jaredbkeller) September 29, 2017
Price will be replaced by Don J. Wright, the deputy assistant secretary of health. Wright will be the acting secretary, beginning at midnight on Sept. 29.