Hillary Clinton Quotes on Tax Bill in Dec. 2 2017 Speech
Hillary Clinton Just Made a Scathing Point About Who Wins and Loses Under the New Tax Bill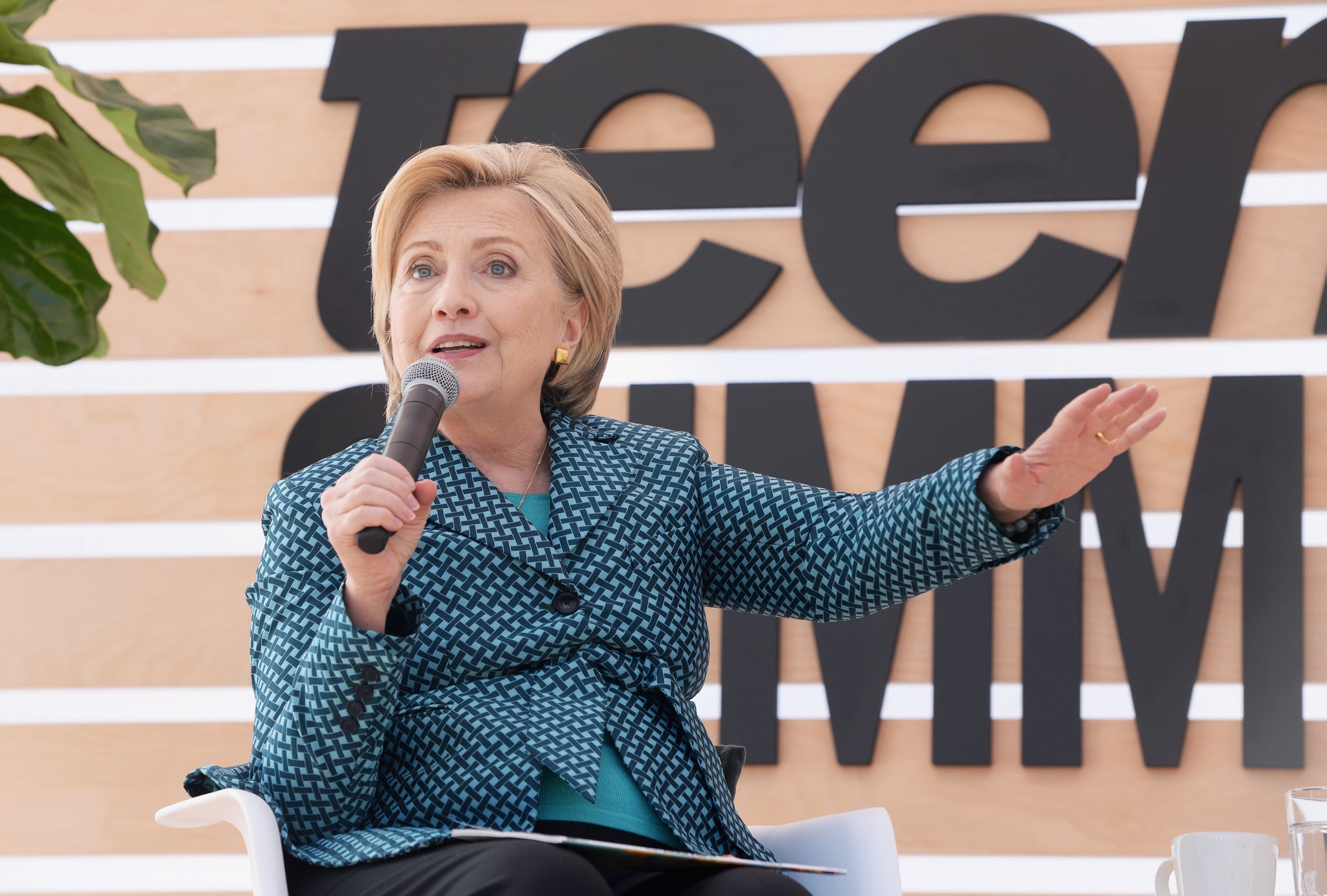 Hillary Clinton slammed the tax bill that passed in the Senate in the early morning hours of Dec. 2 as she spoke to an audience of young women at the Teen Vogue Summit in Playa Vista, CA, later the same day. Sure, most of Clinton's audience members at the event weren't yet old enough to vote and likely hadn't yet started paying taxes. But they were clearly engaged with — and extremely concerned about — the current political landscape.
"In the last 24 hours, the Senate passed this absolutely horrible tax cut plan," Clinton said, eliciting a loud chorus of boos from the audience. "It's great for Donald Trump and his family. It's great for the billionaires who support him. But it's going to make life much harder for middle-class families and poor families."
Clinton also put the bill in terms that the largely high-school and college-age audience could easily relate to. "It even cuts the tax deduction for teachers who buy supplies for their classrooms and their students," she said. "Now, it takes care of you if you have a private yacht or a private plane, but heaven forbid if you buy some extra crayons, or books, or audiovisual or laptop help — anything. If you do that and you're a teacher, you don't get to deduct it."
While Clinton's speech was largely positive, the former presidential hopeful didn't try to shield the youthful audience from the truth when it came to expressing her views of the political threat a younger generation faces under a Trump administration.
"We're facing a concerted effort to turn back progress," Clinton told the audience. "This is a well funded, ideological, and very mean spirited campaign to strip away rights that have been won by people over the last 50, 60 years." With that in mind, Clinton spent much of her keynote conversation with Blackish star and teen activist Yara Shahidi focused on energizing the younger generation — and driving home the importance of their vote. "This could not be a more blatant and insulting attack on hardworking Americans," she said of the tax bill, "and we can't let them get away with it. And how are we going to prevent that? We're going to vote in 2018. Yara's going to turn 18 and she's going to vote in 2018."
Just two hours after her keynote at the Summit ended, Clinton took to Twitter to encourage more forward-looking action:
Sometimes it's hard to know what to do after a loss. Not this time.
This tax bill is only going to get worse as people learn more about it. There are 6 GOP Senators that have to run on it & 2 open seats in 2018. We all need to get to work.

— Hillary Clinton (@HillaryClinton) December 2, 2017