Homeless Teen Going to Stanford
The Story of a Homeless Teen Who Is Going to Stanford Will Make Your Heart Cry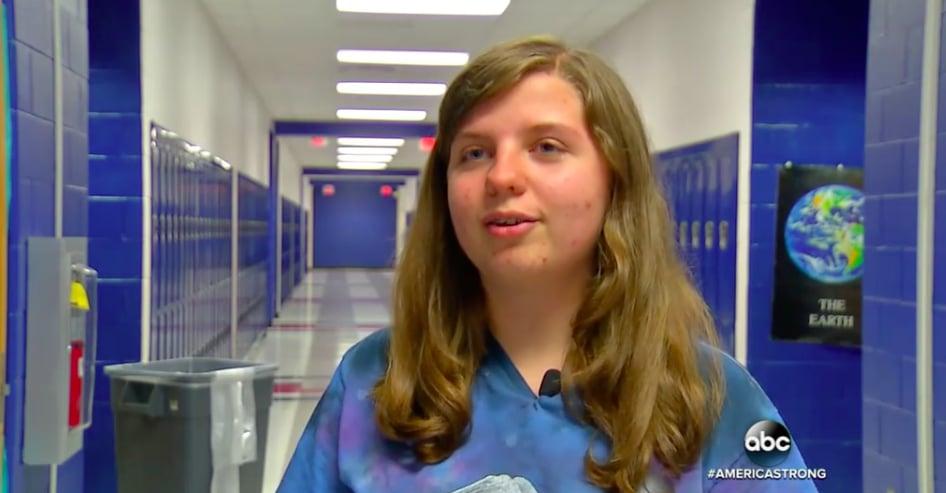 Megan Faircloth was a star student, president of the literature club, and taking several advanced placement classes at East Wake High School in Wendell, NC. She was also homeless, sometimes spending nights in a car with her mom and two sisters. Despite her situation, Faircloth still graduated at the top of her class this year and will attend Stanford University in the Fall.
Faircloth's home issues started when her family was evicted from their home in 2015. Soon after, her mom also needed surgery to remove a tumor and couldn't work. So, her family bounced around homes of relatives, a shelter, and their car. In an interview with WTVD-TV, Faircloth recalled doing her homework in the car or in a public park and sometimes getting rained on.
Her dedication paid off, as Stanford sent her a letter encouraging her to apply. Faircloth didn't have an address while she was thinking of where to go to college. "Before then, I hadn't really thought about Stanford that much or the possibility of going to one of the top, like a prestigious school like that, and I really would've been satisfied with going to any college at that point, 'cause i just wanted an education," she said to WTVD-TV. Faircloth will go on to study English and education at the school. Her family now lives in a permanent home.
Faircloth's mom, Melva Faircloth, is immensely proud. "I knew Megan has a lot of determination and drive and maturity, and to be able to overcome all that and still make good grades, I'm so proud of her, you know," her mother said.
Faircloth attributes her mother's encouragement and the song "I Will Survive" — which she listened to when times got tough — to her success. Her words to anyone struggling? "You can push your limits and you should always push yourself because you can do things even if you don't think you can," she said. Watch ABC's entire segment on Faircloth, and prepare yourself to feel inspired.
Image Source: WTVD-TV