The Major Problem With Donald Trump's Joke About Melania and Her RNC Speech
The Major Problem With Donald Trump's Joke About Melania and Her RNC Speech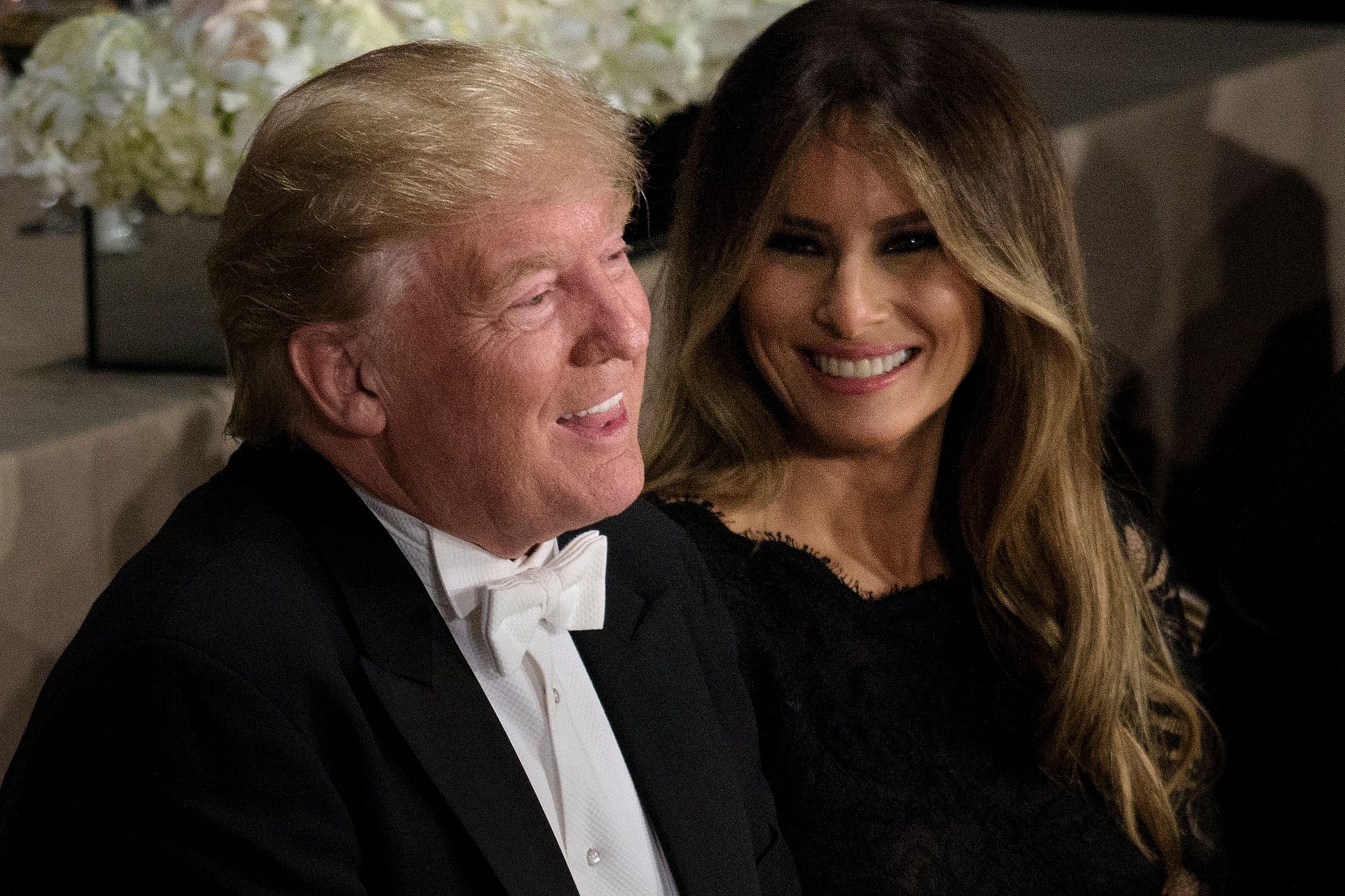 Once again, Donald Trump made fun of women on a national stage. During the Al Smith dinner in New York last night — where presidential candidates traditionally roast each other and themselves — Trump expectedly poked fun at Hillary Clinton. But one his most memorable lines came when he threw his wife Melania under the bus by mentioning her infamous, plagiarized speech from the RNC.
Here's how it went down.
The media is even more biased this year than ever before. You want the proof? Michelle Obama gives a speech and everyone loves it. It's fantastic. They think she's absolutely great. My wife Melania gives the exact same speech and people get on her case. And I don't get it. I don't know why. And it wasn't her fault. Stand up, Melania. Come on. She took a lot of abuse. Oh, I'm in trouble when I go home tonight. She didn't know about that one. Am I OK? Is that OK?
Trump: Michelle Obama gives a speech, everyone loves it. Melania gives the exact same speech, people get on her case https://t.co/0aBelOyPKL

— CNN (@CNN) October 21, 2016
The moment drew plenty of laughs, but it was also cringe-worthy to watch. Melania laughed along at first and obliged when he awkwardly asked her to stand up, but she deadpanned when he said he would be in trouble later because he hadn't asked her if it was OK to make the joke. If you're going to reference one of your wife's most embarrassing moments on national TV, at least give her a heads up.
The joke becomes even worse when you look at it within the whole context of Trump's speech. He received a chorus of boos on stage for going too far with his jokes about Clinton, calling her corrupt and two-faced. When it came to self-depricating jokes, there were few.
Trump got booed off the stage at the #AlSmithDinner and he so deserved to. He never made fun of himself, only mocked women (Clinton & wife)

— Beth Elderkin (@BethElderkin) October 21, 2016
Trump could have done without the Melania joke. Then again, he could do without most of the comments he makes throughout his campaign.
Image Source: Getty / BRENDAN SMIALOWSKI