Matt Lauer Fired From NBC News
Matt Lauer Accused of Sexual Harassment by Multiple Women: "He Knew People Wouldn't Ever Complain"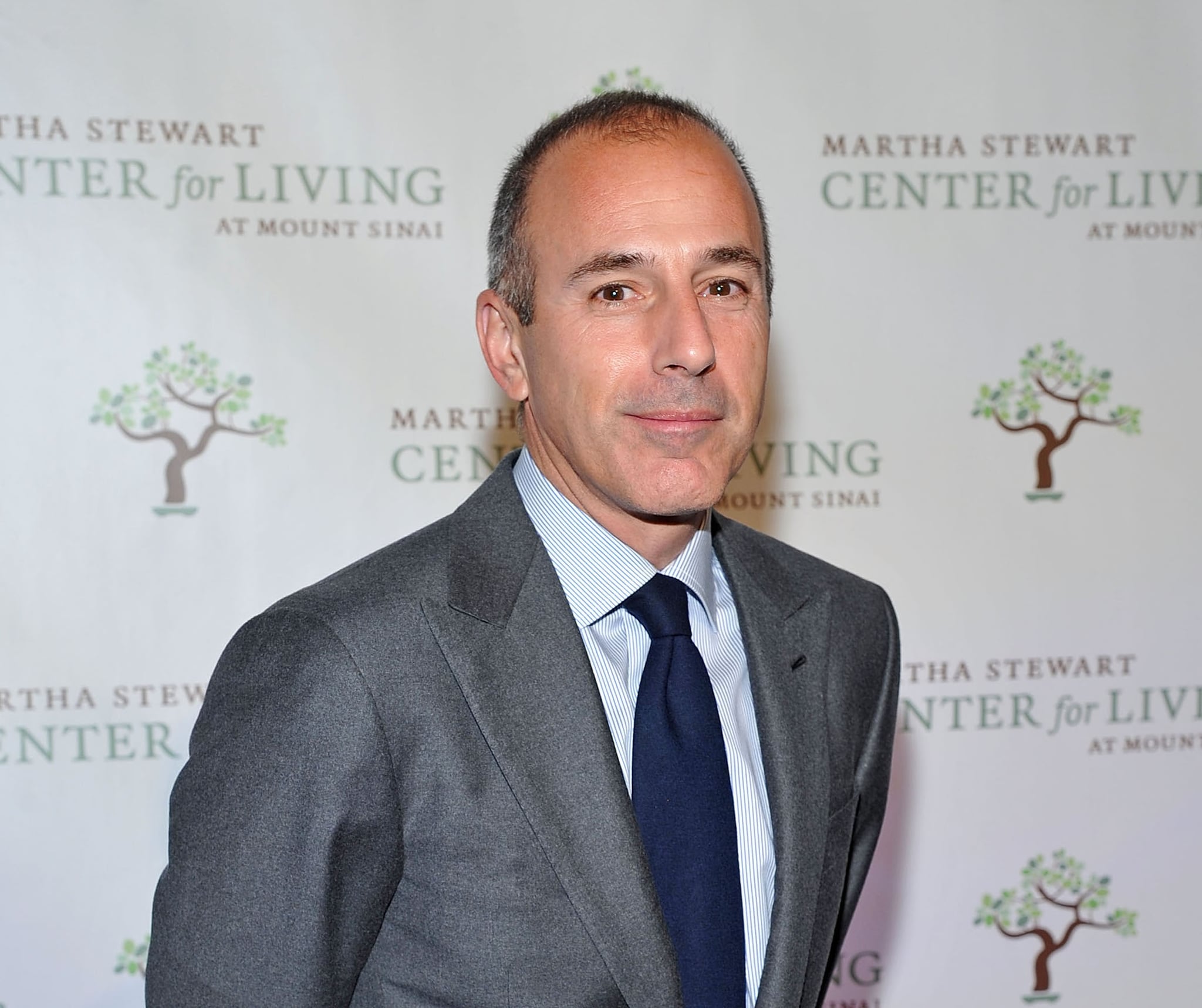 Update: After rumors started swirling that Variety was working on a story about sexual harassment allegations against Matt Lauer, the publication released its story — the result of a two-month investigation — which states troubling, specific details from three women who have come forward and ask to remain anonymous at the moment. It also features quotes from current and former employees who revealed the extent of it all. "As the co-host of NBC's Today, Matt Lauer once gave a colleague a sex toy as a present. It included an explicit note about how he wanted to use it on her, which left her mortified," the story starts. It goes into further detail about how Lauer allegedly used his power to purse women who worked at NBC. A former producer said, "He couldn't sleep around town with celebrities or on the road with random people, because he's Matt Lauer and he's married. So he'd have to do it within his stable, where he exerted power, and he knew people wouldn't ever complain."
Original story: After more than 20 years of working for NBC News, Today show host Matt Lauer has been fired due to complaints about "inappropriate sexual behavior" in the workplace. Co-anchor Savannah Guthrie joined Hoda Kotb to make the announcement on Nov. 29, prefacing the news by stating, "this is a sad morning here at Today and at NBC News."
Guthrie went on to read an email that NBC News chairman Andy Lack sent to the organization's employees earlier that morning to explain the situation. The letter noted that although it was the first complaint made against the TV journalist in his more than two decades at NBC News, there was reason to believe it "may not have been an isolated incident."
Matt Lauer has been terminated from NBC News. On Monday night, we received a detailed complaint from a colleague about inappropriate sexual behavior in the workplace by Matt Lauer. As a result, we've decided to terminate his employment. pic.twitter.com/1A3UAZpvPb

— TODAY (@TODAYshow) November 29, 2017
After reading the letter, Guthrie expressed her devastation over the news, saying, "We just learned this moments ago, just this morning. As I'm sure you can imagine, we are devastated, and we are still processing all of this." She continued, "Hoda, for the moment, all we can say is we are heartbroken. I'm heartbroken for Matt. He is my dear, dear friend and my partner and he is beloved by many people here. And I'm heartbroken for the brave colleague who came forward to tell her story, and any other women who have their own stories to tell."
— Additional reporting by Celia Fernandez
Image Source: Getty / Mike Coppola