Naomi Wadler March For Our Lives Speech Video March 2018
Every American Needs to Watch This 11-Year-Old's Impassioned March For Our Lives Speech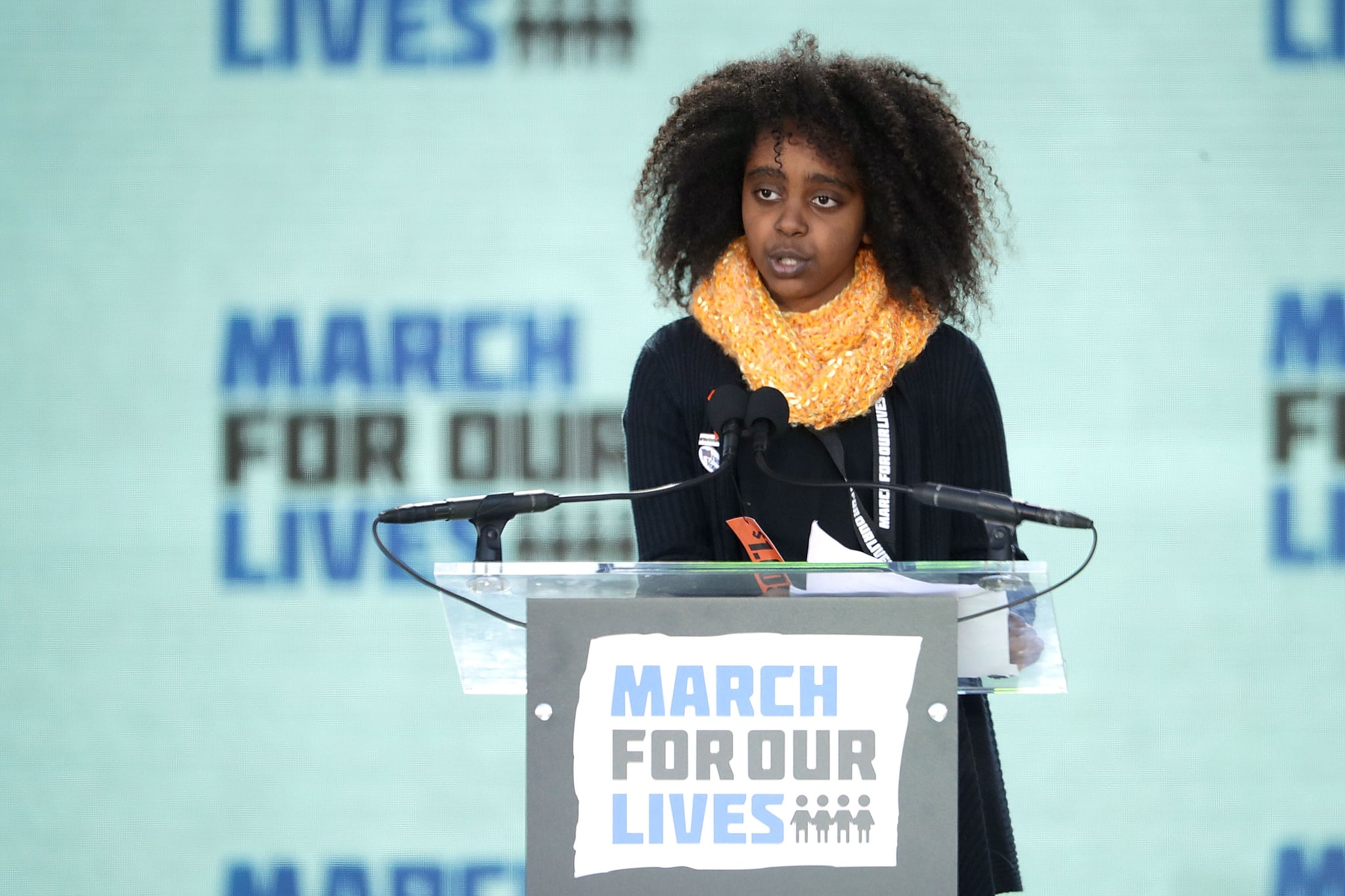 Naomi Wadler may only be 11 years old, but she's already shaping up to be a prominent voice in the effort to end gun violence. On March 24, Naomi stood in front of thousands at March For Our Lives in Washington DC to deliver an impassioned speech about how black women in particular are affected by gun violence in America, and her eloquent words were nothing short of brilliant.
"I am here today to acknowledge and represent the African-American girls whose stories don't make the front page of every national newspaper . . . whose stories don't lead on the evening news," said the fifth grader, who led the walkout at her school in Alexandria, VA. She continued, "I represent the African-American women who are victims of gun violence, who are simply statistics instead of vibrant, beautiful girls full of potential."
Naomi acknowledged the fact that her age has been a topic of discussion since she began speaking out in favor of gun safety, with many claiming that she's not old enough to do so. "People have said that I am too young to have these thoughts on my own," she said. "People have said I'm tool of some nameless adult. It's not true."
The 11-year-old went on to note that she and her elementary school friends only have "seven short years" until they vote, before concluding with a Toni Morrison quote. "If there is a book that you want to read, but it hasn't been written yet, you must be the one to write it," Naomi said to the cheering crowd of protesters.
Something tells us this isn't the last we'll see of this courageous, well-spoken girl. Listen to her impassioned words of wisdom below, and then be sure to check out the most powerful signs from the gathering.
Image Source: Getty / Chip Somodevilla