Nurx Birth Control Delivery App Review
This Delivery Service Could Revolutionize Women's Access to Birth Control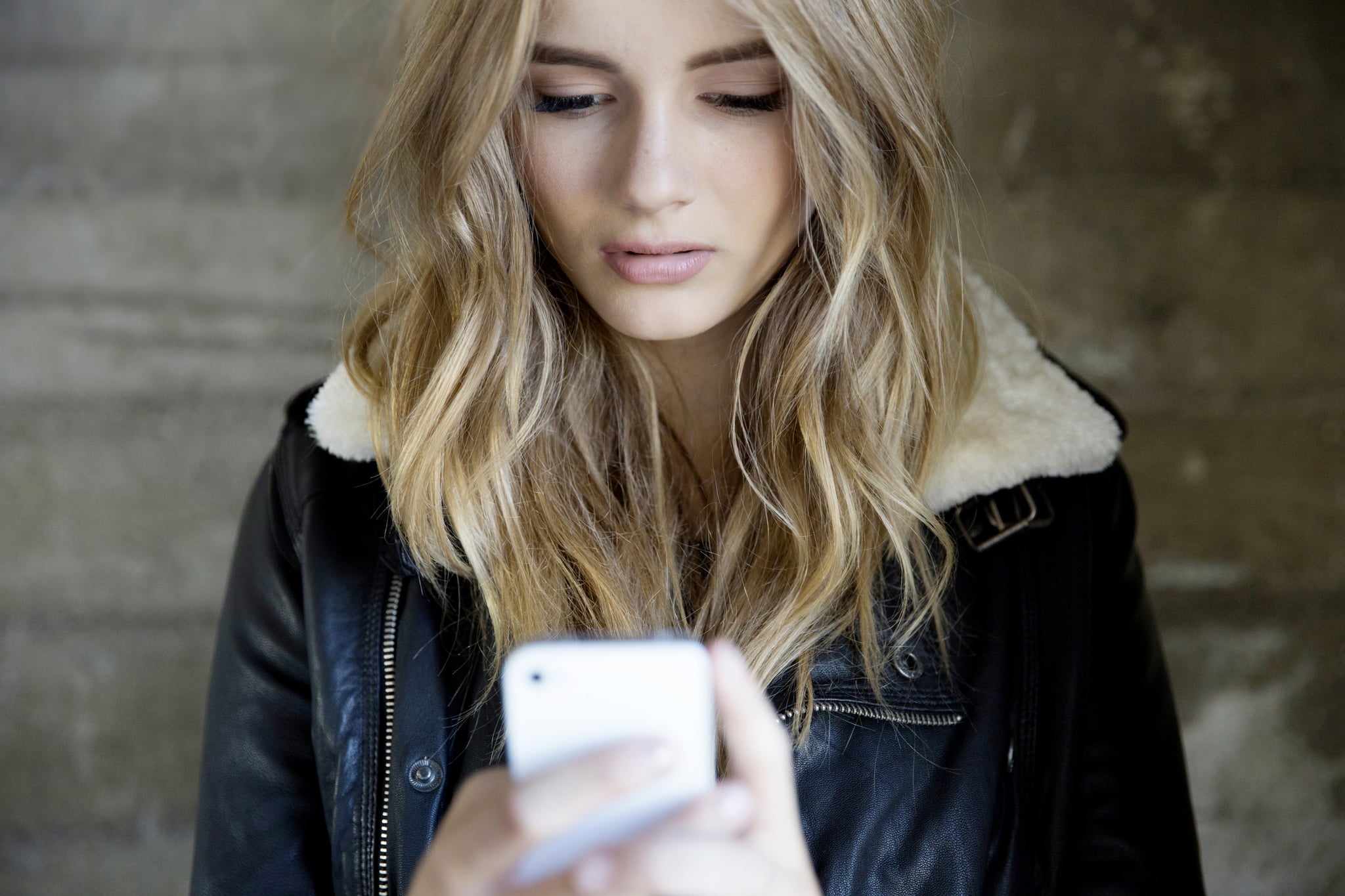 Sexually active women, rejoice! You can finally stop racing to your pharmacy in a state of panic at the end of every month. A time-saving app called Nurx now makes getting your birth control as easy as a few taps on your phone.
Referred to by some as the "Uber for birth control," telemedicine app Nurx delivers your birth control prescription directly to your doorstep after signing up in three simple steps. First, subscribers in participating states choose a form of birth control from the menu. You can be specific and request an exact pill name and dosage. Users also have the option to choose a hormonal ring or patch option. If you don't have a preferred birth control method, you can easily tap a button to ask one of Nurx's medical professionals for a recommendation. Plan B emergency contraception is also available for order from the Nurx menu.
During the first step, users also plug in existing health insurance information. However, part of what makes Nurx so revolutionary is that users do not need health coverage to sign up. If you don't have health insurance, Nurx has birth control packages for purchase starting at $15 per pack.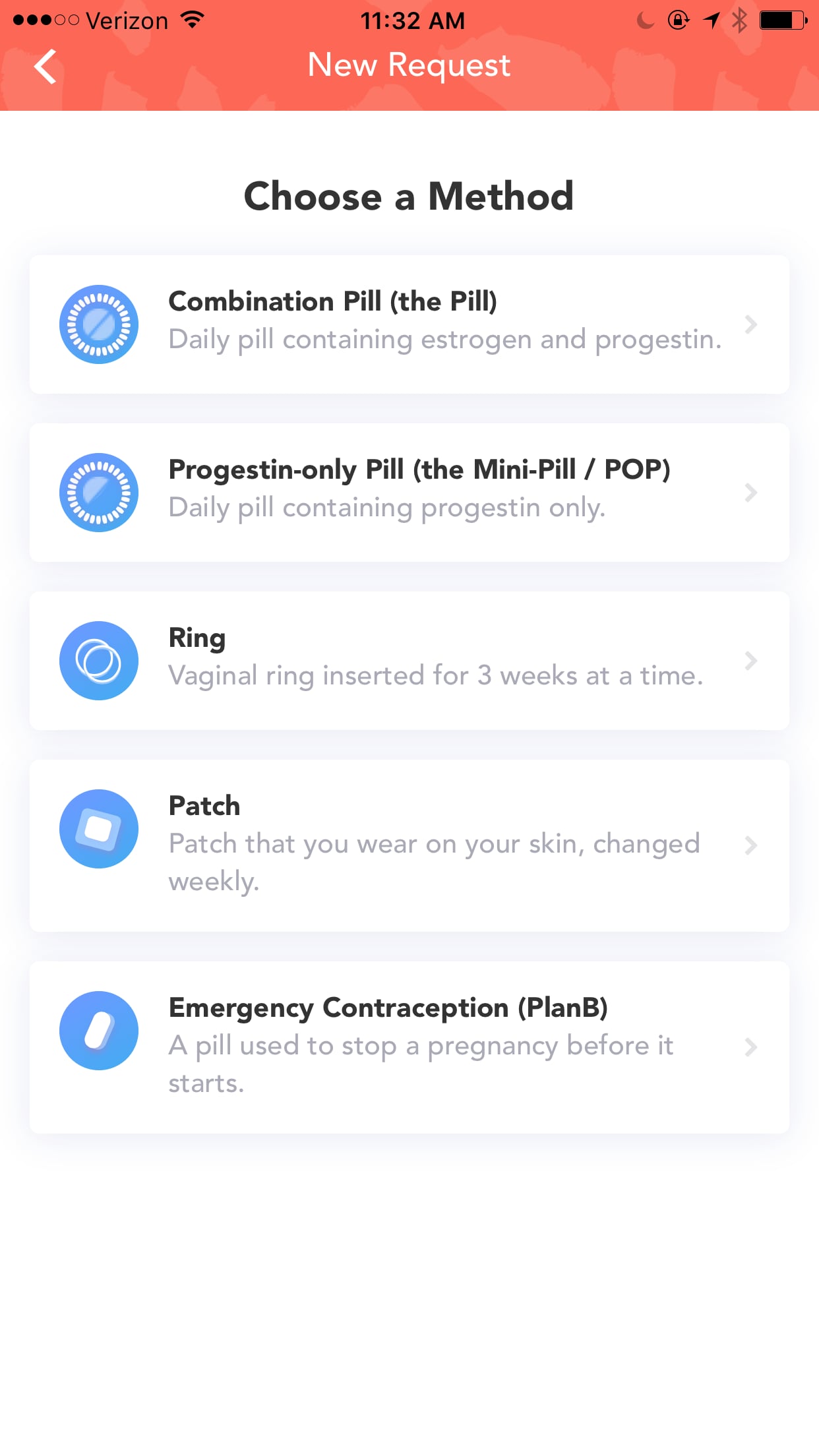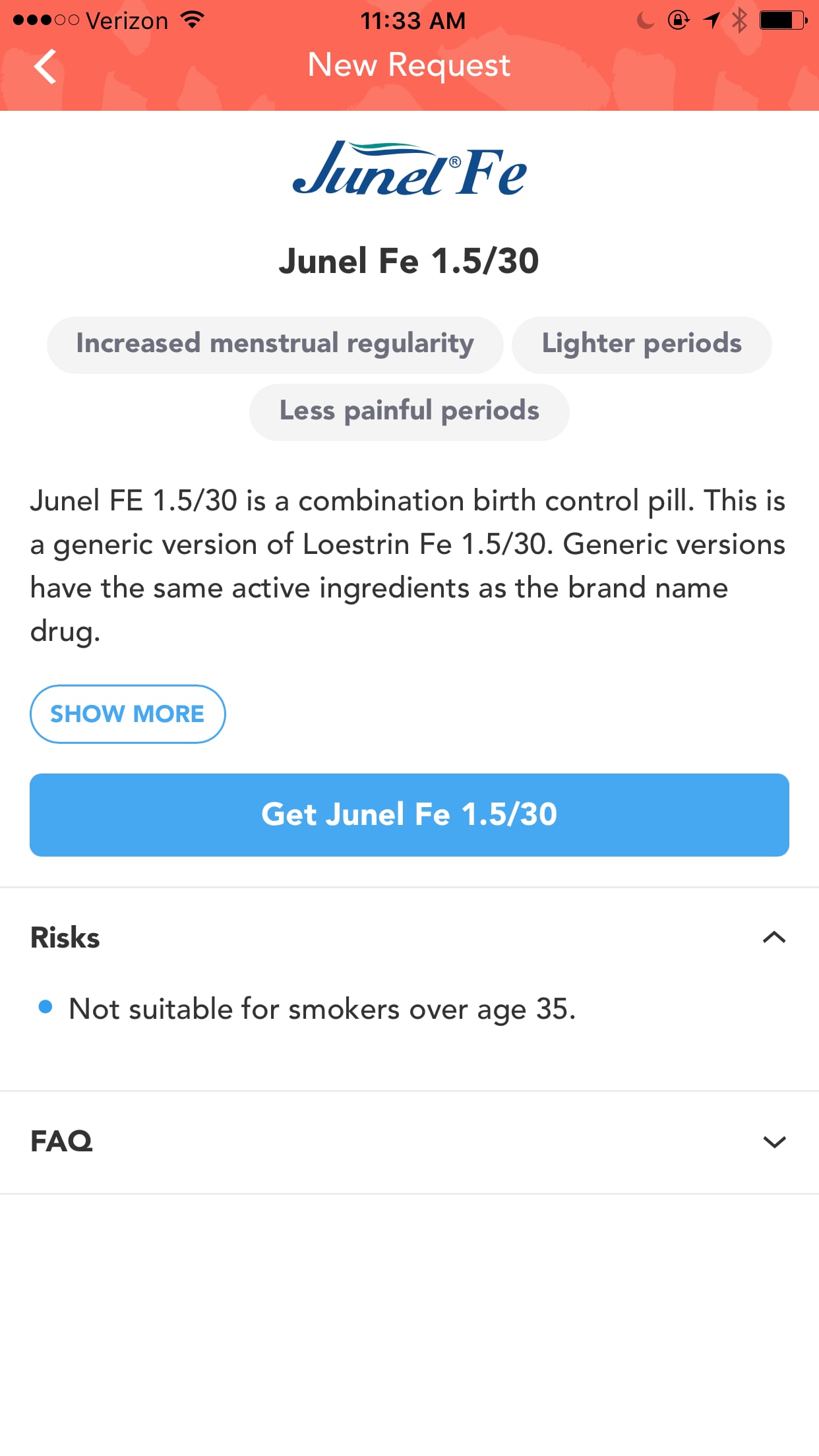 After selecting a method of contraception and entering your personal information, a doctor in your state will look over the order and write a prescription. Nurx's network of medical providers follow local laws regarding birth control access, meaning that the minimum age for prescription will vary by state.
Once the prescription has been written, it's delivered within two to four days right to your doorstep. It's also automatically refilled, so there's no need to reorder each month.
While Nurx's convenience factor is pretty miraculous, it's important to note that Nurx isn't just about saving time; it's also about empowering women to take control over their healthcare. For the roughly 20 million women living in "contraceptive deserts" — or far away from public clinics this app is one of the very few available methods of accessing birth control. It also eliminates the cost of visiting a medical provider for a prescription (though those who are financially able should still head to the gynecologist for exams every year) and removes health insurance as a hurdle to necessary care.
If you're interested in exploring your birth control options, you can learn more here before downloading Nurx from the App store.
Image Source: POPSUGAR Photography / THEM TOO