Sarah Huckabee Sanders Compares Her Children to Press Corps
No, Press Secretary Sanders, Journalists Are Not Your Children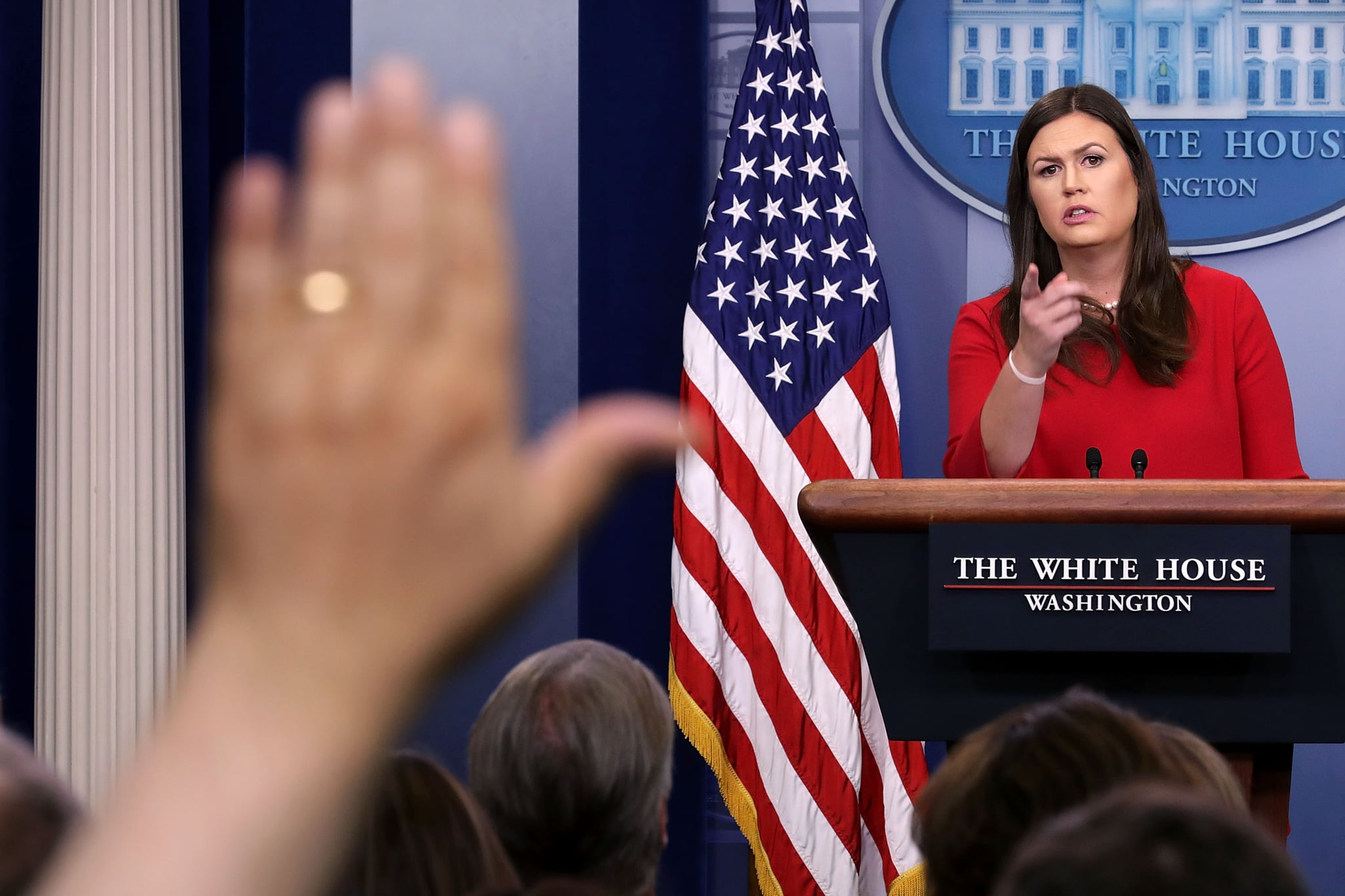 White House Press Secretary Sarah Huckabee Sanders apparently feels that journalists are very much like her small children, and she isn't afraid to draw that parallel publicly. In a recent appearance on The View, she spoke about her high-level position and went on to take that opportunity to drive home the current administration's abject hatred for members of the press.
In the segment, Whoopi Goldberg noted that Sanders is the third female to ever hold her position, as well as the first mom. When asked how her role as a parent to three young children factors into her career, Sanders said, "Well, I'm already up. As a parent, you're up 24/7 a day. It's an easy transition." But she could not resist the temptation to make a dig, adding, "They perfectly prepared me to deal with the White House press corps." Whoopi then fired back, saying, "And the president!" Ignoring Whoopi's comment, Sanders took on the tone she adopts during the press briefings and said, "I get to answer the same question all day long and I've gotten pretty good at saying no."
WATCH: @WhiteHouse @PressSec Sarah Sanders says raising young children "perfectly prepared me to deal with the White House press corps." pic.twitter.com/f1QKMuFMZR

— The View (@TheView) September 6, 2017
Though it's obvious that Sanders was simply making a joke — a rather obvious one, at that — the joke speaks to the contempt for journalists that is continually exhibited by Donald Trump and his administration. Sean Spicer and Anthony Scaramucci themselves are the punchline of more than a few jokes these days, but they too villainized the press on numerous occasions. It seems as though Sanders is only carrying on the tradition in her run as press secretary, belittling venerated journalists along the way. It seems only right that we bring up an old platitude Sanders has likely taught her own children: there's a big difference between laughing with people and laughing at them.